Mission, Vision and Goals
Mission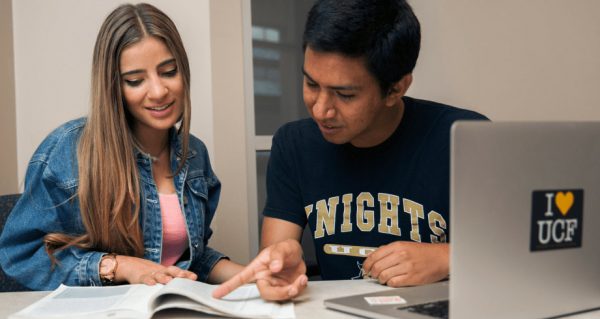 The UCF School of Public Administration prepares students for professional public service leadership through a curriculum set on a foundation of scholarship, ethical principles, and engagement that creates relevant and accessible knowledge to address complex societal issues in Central Florida and beyond.
Vision
The UCF School of Public Administration is the preeminent source of public service leadership development for all communities in Central Florida, creating an internationally recognized model for professional education. Graduates of the school are culturally competent professionals who are effective communicators and well-prepared to manage their organizations and lead their communities. Collectively, the school's faculty, students, staff, and alumni work collaboratively with citizens to demonstrably address the most daunting of societal challenges.
Values
The UCF School of Public Administration is dedicated to advancing public service values and civic leadership in all programmatic areas. For our faculty, staff, and students, public service values are demonstrated by adhering to ethical principles of behavior and by acting in a professional manner.
Ethical Principles
We advocate the following ethical principles of conduct as the foundation of public service:
Integrity – to serve in a honest, transparent manner while honoring promises;
Benevolence – to promote the public good, avoid doing harm, and respect the worth of each individual;
Fairness – to act in way that is just and equitable to all, while avoiding undue burden on the most vulnerable in our society; and
Social Justice – to identify and address the unfair burdens experienced by groups of individuals through intentional and unintentional policies, laws, and societal projects and practices.
Professional Principles
We advocate the following professional principles to advance public service as a profession:
Commitment – to pursue a passion for the public interest with accountability and transparency;
Competence – to utilize the most current knowledge, skills, and abilities to serve the public interest with efficiency and objectivity;
Scholarship – to cherish and honor learning that enriches the human experience;
Stewardship – to accept responsibility for decisions and actions regarding the protection of public resources;
Diversity and Inclusiveness – to respect and value all perspectives and experiences, creating an environment that is open to all; and
Leadership – to inspire others to advance the public interest while actively promoting democratic participation and collaboration.
Goals
The School of Public Administration's current goals and objectives, as outlined in its strategic plan, include the following:
Goal 1: Establish the school as a research leader of public service and complex societal issues.
Goal 2: Cultivate a diverse community of students, staff, faculty, alumni and friends with a lifelong commitment to public service and learning.
Goal 3: Develop community leaders through robust and high-quality undergraduate and graduate programs.
Goal 4: Integrate international and comparative perspectives into scholarship and curricula.
Goal 5: Expand philanthropic support for the school.
To view the School of Public Administration's strategic plan, please click here.