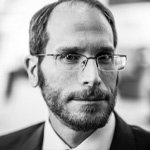 Eric Alberts
Hospital Emergency Manager
Orlando Health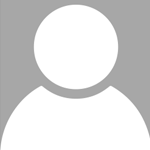 Aubrie Austin
Volusia County Office of Emergency Management
Spencer Bennett
Security Representative
Lockheed Martin
Michelle Cechowski
Emergency Preparedness Manager
East Central Florida Regional Planning Council
Jeff Goltz
Executive Dean
Valencia College School of Public Safety
Alan Harris
Emergency Management Director
Seminole County Office of Emergency Management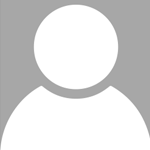 Margaret Hart
Emergency Management Officer
Osceola County Office of Emergency Management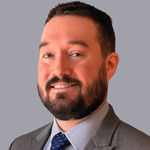 Ron Hawks
Crisis Management Lead
Lockheed Martin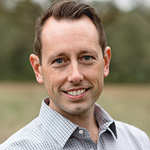 Spencer Hawkins
Emergency Management Director
Macon-Bibb County
Michele Jones
Emergency Management Director
Martin County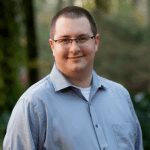 Steven Lerner
Emergency Management Coordinator
Seminole County Office of Emergency Management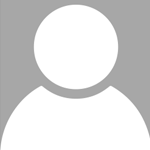 Jennifer Mason
Security Manager
Walt Disney World
Salvatore Navarro
Graduate Student Member
UCF School of Public Administration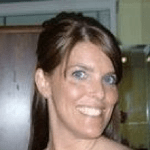 Tanya Naylor
Emergency Manager
Reedy Creek Improvement District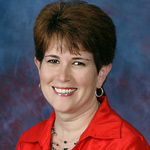 Kimberly Prosser
Director
Brevard County Office of Emergency Management
Paul Skinner
Retired Fire Chief
Daytona Beach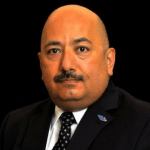 Manuel Soto
Director
City of Orlando Office of Emergency Management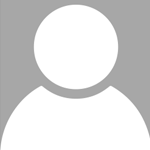 Joe Thalheimer
Manager
UCF Office of Emergency Management
Kristie Toruno
Solutions Consultant
Snaptrends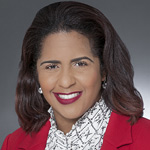 Keila Walker-Denis
Emergency Manager
Greater Orlando Aviation Authority
Taylor Wood
Intelligence Analyst
Lockheed Martin
Our vision is to positively impact the community and create leaders within the emergency management and homeland security fields.
Mission of the EMHS Program
The Emergency Management and Homeland Security Graduate Certificate program seeks to provide the highest quality graduate emergency management and homeland security education to current and prospective public, private, and nonprofit sector students. Innovative instruction is provided through a mix of face-to-face and online curriculum, and faculty work with students in conducting scholarly and applied research in the areas of emergency management and homeland security. A blend of theoretical and practical knowledge is a strong component of the program that is demonstrated through service learning projects, internships, and hands-on training with the local emergency management community.
Values
As a program, the EMHS program adheres to the values set in place in the University of Central Florida Creed. These values include:
Integrity: We practice and defend academic and personal honesty.
Scholarship: We cherish and honor learning as a fundamental purpose of our membership in the UCF community.
Community: We promote an open and supportive college environment by respecting the rights and contributions of every individual.
Creativity: We use our talents to enrich the human experience.
Excellence: We strive toward the highest standards of performance in any endeavor we undertake.
The EMHS program also has additional values based on the College of Community Innovation and Education and expectations of faculty and students:
Collaboration: We work to promote collaboration with practitioners in the area to create a more well-rounded educational experience for our students and opportunities for growth for our faculty.
Diversity: No matter what race, gender, ethnicity, religious beliefs, or sexuality, we strive to create a welcoming and open program for all who study and work with us.
Expansion of Knowledge: We value learning for both our students and faculty. Each experience should teach something new and forward the profession.
Professional Excellence: We work each day to expand the fields of emergency management and homeland security and improve their standards of practice.
The Strategic Planning Process
The Emergency Management and Homeland Security Advisory Board, faculty, staff, alumni, and students actively participated in this process to guide the direction of the program. Participants completed an assessment of the strengths, weaknesses, opportunities, and threats facing the EMHS program. They then identified strategic issues facing the program and organized them into four goal areas.
Committees were formed around each goal area to create objectives, strategies, and indicators. The Emergency Management and Homeland Security Advisory Board reviewed and approved the plan in June 2014. The plan reflects nearly a year of work and efforts by multiple stakeholders who are dedicated to UCF's EMHS program. The objectives and indicators of the four strategic goals are discussed at each Advisory Board meeting.
Strategic Plan 2014-2019
The EMHS program's current goals and objectives include the following:
Goal 1: Establish a quality curriculum that integrates experiential learning, related to the program's core competencies.
Evaluate the minor and graduate certificate curriculum for experiential learning; utilize the established curriculum maps to adjust course syllabi, based on the core competencies, to integrate one service-learning project.
Develop new contracted community partnerships to assist with the development of internships and service-learning projects.
Require basic FEMA course completion for admission into advanced internships.
Develop a research fellow program for graduate students, utilizing the Advisory Board as placements/mentors, in partnership with the Center for Public and Nonprofit Management.
Strengthen the partnership with the regional private/public entities to collaborate on emergency management opportunities.
Goal 2: Create and expand reliable funding sources to enhance the mission of the program.
Establish a funding account.
Increase the amount of outside funds received.
Create a student scholarship fund that will be specifically for program students.
Goal 3: Increase awareness and recognition of the program.
Increase student participation in UCF, local, state, and national research gatherings.
Integrate assignments into the curriculum that are able to be utilized for submission to publications (academic and non-academic).
Increase the amount of Ph.D. students involved in publishing in the EMHS field through independent studies, fellowships and research assistantships.
Create a marketing plan for outreach to high school students, incoming undergraduate and graduate students.
Generate influential and statistical marketing materials that targets graduate students.
Create an alumni database and social media pages.
Gather alumni video/written testimonials to emphasize the success of the program on social media sites.
Goal 4: Establish partnerships with private, public, and nonprofit agencies.
Communicate the importance of UCF's EMHS program to the community.
Collaborate with community partners and EMHS students/staff to participate in public drills that demonstrate the importance of emergency management.
Create strong community partnerships.
Cultural Competency for Emergency and Crisis Management
Disasters are complex and dynamic events that test emergency and crisis professionals and leaders – even the most ethical ones. Within all phases of emergency management, disasters highlight social vulnerabilities that require culturally competent practices. The lack of culturally respectable responses to diverse populations underscores the critical need for cultural competency education and training in higher education and practice. Using a case study approach that is both adaptable and practical, this textbook is an accessible and essential guide on what makes teaching effective in emergency and crisis management.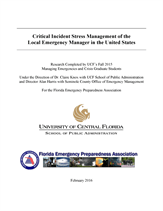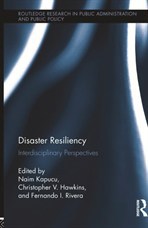 Disaster Resiliency: Interdisciplinary Perspectives
Authored by Naim Kapucu, Christopher V. Hawkins and Fernando I. Rivera
Published by Routledge in New York, NY
"Disaster Resiliency is a very important collection of essays on what has become not only a theory of disasters but also an organizing principle around which research and practice are conducted. This book is essential reading for those new to the idea of resiliency, as well as experienced researchers for whom this compendium of essays, written by top scholars in the field, will be very useful."
— Thomas Birkland, North Carolina State University
"The concept of resilience has become increasingly important in motivating practice in applied settings. This book is an exceptional contribution to this development: it provides a great many insights into what resilience means to the management of risk and hazard vulnerability. It does so across an impressive range of topics from whole community and social capital perspectives to planning and inter-organizational coordination issues. I expect it to be a widely-used book for classroom instruction and for general readers interested in hazards and disasters — and most deservedly so!"
— Brian J. Gerber, University of Colorado, Denver