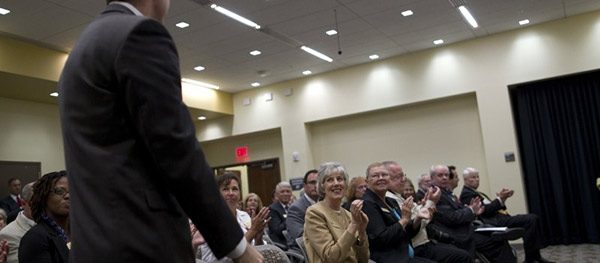 At the School of Public Administration, we are dedicated to your success. We can prepare you for the job market through mock interviews, resume refinement, editing cover letters and much more. For more information, contact experiential learning coordinator Mirtha Bailey.
Professional Development Resources
Career Readiness Week – UCF Career Services is hosting Career Readiness Week from Jan. 29 to Feb. 2. Have your resume critiqued, practice your job interview skills, get a photo for LinkedIn, and much more.
UCF Job Shadow Program – The UCF Job Shadow Program pairs Knights with employer/alumni partners to facilitate a one to five day job shadow experience. Learn about a particular career or industry, gain workplace experience, and build your professional network.
For more professional development opportunities, visit UCF Career Services.
Fellowships
The School of Public Administration offers the Boardman Fellowship for students enrolling in the Master of Science in Urban and Regional Planning. Students will receive up to $18,000 for tuition, fees and a stipend, and will be required to work as a graduate research assistant with a faculty member. Click here for more information.
Professional Associations
American Society for Public Administration (ASPA)
ASPA is the largest and most prominent broadly based professional association in American public administration. It has a diverse membership of approximately 8,000 practitioners, academicians and students. ASPA serves as the principal arena for linking theory and practice within the field of public administration.
Select "Central Florida" as your chapter
Connect with Central Florida Chapter ASPA on Facebook @CentralFloridaAspa