Writing for academic journals is a must for faculty success, however, editing an academic journal is a more unique opportunity. Three of our faculty members have recently taken the helm at prestigious journals in the field of public administration. To learn more about our journal editors, view our Q&A with them in Volume 12 of Focus.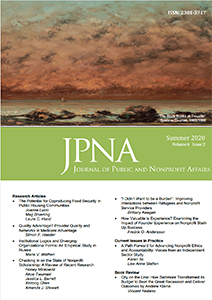 Journal of Public and Nonprofit Affairs
Editor-in-chief: Deborah Carroll
The Journal of Public and Nonprofit Affairs (JPNA) is a peer-reviewed, open source journal, focused on providing a connection between the practice and research of public affairs. Through  scholarly research, practical applications of the research, and no fees for publishing or journal access, JPNA publishes research from diverse theoretical, methodological, and disciplinary backgrounds that addresses topics related to the affairs and management of public and nonprofit organizations including content spanning from public finance and organizational behavior to health administration and veterans' affairs.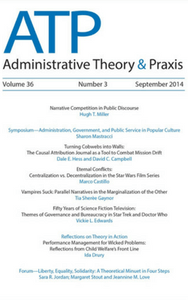 Administrative Theory and Praxis
Editor-in-chief: Staci Zavattaro
ATP is the leading journal for theoretical and critical scholarship in public administration. It is the official journal of the PA Theory Network and is published quarterly. If you have questions about, or suggestions for, book reviews, manuscripts or symposia, please contact Staci Zavattaro.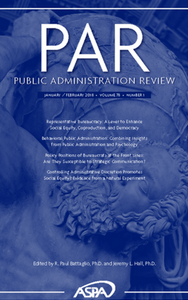 Public Administration Review
Editor-in-chief: Jeremy Hall 
PAR is published by the American Society for Public Administration and is the premier journal for research, theory and practice of public administration. It is published bi-monthly and serves both academics and practitioners. If you have questions or suggestions for articles, please contact Jeremy Hall.