Students at both the undergraduate and graduate level have the opportunity to conduct research and participate in research-related activities. Keep checking this page for an updated list of opportunities.
Applications are now being accepted for the 2019 Showcase of Undergraduate Research Excellence. SURE is a poster forum for UCF undergraduates to present their research and creative projects to the broader university community. Undergraduates from all disciplines are encouraged to present current or recently completed academic projects showcasing the diversity of topics, approaches, and interests at UCF. The Showcase serves as a resource for undergraduates not yet engaged in research and creative pursuits to learn how fellow students have developed their intellectual interests, current projects, and faculty connections.
Deadline to apply: Feb. 11, 2019
Showcase: April 4, 2019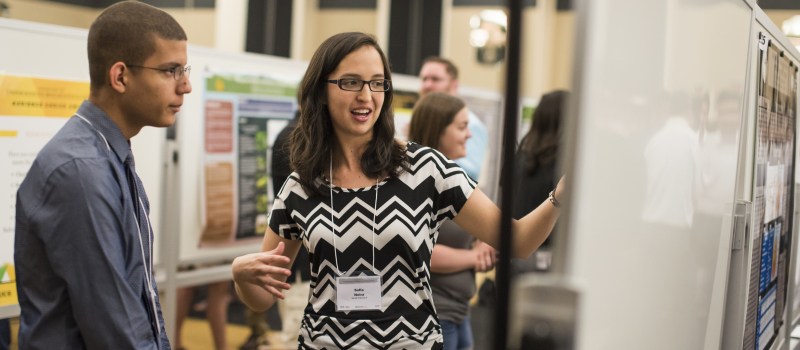 Graduate Students
Applications are being accepted for the 2019 Graduate Research Forum. The Graduate Research Forum, a part of the Student Research Week, features poster displays and oral presentations representing UCF graduate students from diverse disciplines. The Research Forum is an opportunity for students to showcase their research and creative projects and to receive valuable feedback from faculty judges. Awards for best presentations in each category are given and all participants receive recognition. This year, the Graduate Research Forum will include oral presentations along with poster presentations.
Event: April 5, 2019