Faculty Research Interests
Assessment of Trauma and Recovery for Survivors of Violence
Resilience and Post-Traumatic Growth in Trauma Populations
Intimate Partner Violence - Including Rural and Native American Populations
Childhood Exposure to Domestic Violence Across the Lifespan
Digital Storytellng as a Trauma Narrative Intervention
Scholarship of Teaching and Learning
Ethics
Citizen Engagement
Collaborative Governance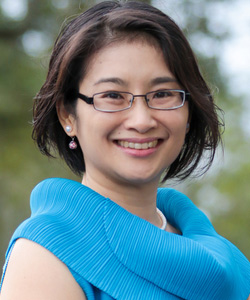 Su-I
Hou,
Dr.P.H., C.P.H., M.C.H.E.S., R.N.
Professor
Health Management and Informatics, Doctoral Program in Public Affairs
Cancer Prevention and Screening Promotion
HIV/AIDS Behavioral Research
EHealth Communication and Promotion
Healthy Aging in Place
Community-based Health Promotion Programs for Older Adults
Guided Autobiography for Older Adults and Caregivers
Lawrence
Martin,
Ph.D., MSW, MBA
Professor
Public Administration, Doctoral Program in Public Affairs
Performance Evaluation
Governance
Public-private Sector Relations
Government Contracting and Public-private Partnerships (3Ps)
Program Evaluation
Performance Measurement and Benchmarking
Local and State Government
Social Work Administration
Privatization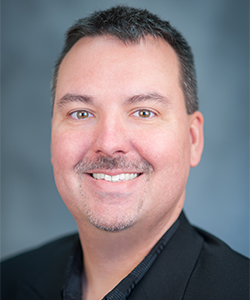 Matt
Nobles,
Ph.D., M.A., B.A., B.S.
Professor
Criminal Justice, Doctoral Program in Public Affairs
Violent and Interpersonal Crimes
Stalking
Social Ecology/Communities and Crime
Guns and Gun Policy
Criminological Theory
Quantitative Methodolo
Health Services Management Research
Outcomes Evaluation
Health Informatics
Long-term Care Research
Gerontological Health
Policy Informatics Research
Population Health Science
Anderson, K.M., & Bernhart, C. (in press). Resilient adult daughters of abused women: Turning pain into purpose. Violence Against Women.
Anderson, K.M., & Mack, R. (2017). Digital storytelling: A narrative method for positive identity development in minority youth. Social Work in Groups. DOI
Bryer, T.A., & Prysmakova-Rivera, S. (2018). Poor participation: Fighting the wars on poverty and impoverished citizenship. Lanham, MD: Lexington Books.
Hou, S. (2018). A Taiwan Study Abroad program on Aging, Culture, & Healthcare. Educational Gerontology, 44(1), 18-27. DOI
Fetters, M.D., & Hou, S. (2018). Mixed Methods Research: State of the Art Integration Procedures. Taiwan Journal of Public Health, 37(4), 360-365. [In Chinese] Access at: DOI + corresponding author.
Hou, S. (2018). Subjective and objective cancer screening knowledge among white- and blue-collar Chinese middle- and older-age working adults. Journal of Cancer Education, 33(1):167-173.
Yu, C.Y., Hou, S., & Miller, J. (2018). Health for older adults: The role of social capital and leisure-time physical activity by living arrangements. Journal of Physical Activity and Health, 15(2), 150-158.
Hou, S. (Editor-in-Chief; 2017). Service Learning: Perspectives, Goals and Outcomes. (Hardcopy). Hauppauge, NY: Nova Science Publishers, Inc. (ISBN: 978-1-53610-879-8).
Kettner, P.M., Moroney, R.M., & Martin, L.L. (2017). Designing and managing program: An effectiveness-based approach (5th ed.). Thousand Oaks, CA: Sage Publications, Inc.
Martin, L.L. (2018). Public-private partnerships (P3s): What local government managers need to know [White paper]. Retrieved from ICMA.
Wan, T.T.H. (2018). Population health management for poly chronic conditions: Evidence-based research approaches. Cham, Switzerland: Springer International Publishing. DOI