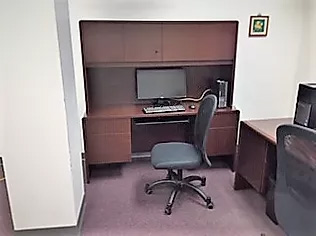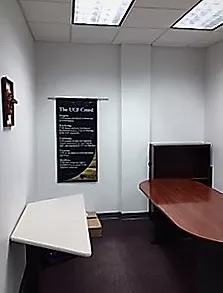 Our facility is located at the University of Central Florida's main campus, in Howard Philips Hall. In the next few years, we hope to innovate the facility by expanding and introducing new software tools.
​Currently, the lab possesses software that allows us to improve decision support for clinicians:
UCF Survey Resource Tool
This software tool enables automation of survey phone calls and allows the user to provide questions and possible answers for the recipient. This is tool could be used by a wide range of businesses for a variety of reasons such as customer satisfaction, employee surveys, etc. The tool also provides a graphical summary of the answers received.
Artificial Intelligence-Based Medical Information System
This happens to be a small component of a comprehensive Electronic Health Record system. This component focuses on assisting the ICD 10 coder to pick the right ICD 10 CM codes along with the right HCC codes using artificial intelligence and natural language processing. This project is geared towards advancing the science of developing Electronic Health Record systems using state-of-the-art algorithms in deciphering the physician's observations that are electronically captured.
Cardiovascular Readmission Decision Support System
This software tool allows both clinicians and patients ascertain the important factors that lead to patient readmission for cardiovascular diseases. The tool can be used for educating patients suffering from this type of disease to improve their health and wellness.