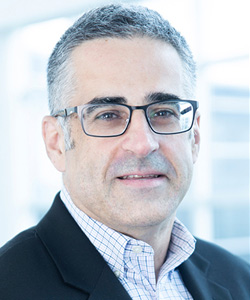 Dr. Azevedo is a Professor in the School of Modeling Simulation and Training at the University of Central Florida. He is also an affiliated faculty in the Departments of Computer Science and Internal Medicine at the University of Central Florida and the lead scientist for the Learning Sciences Faculty Cluster Initiative. He received his PhD in Educational Psychology from McGill University and completed his postdoctoral training in Cognitve Psychology at Carnegie Mellon University. His main research area includes examining the role of cognitive, metacognitive, affective, and motivational self-regulatory processes during learning with advanced learning technologies (e.g., intelligent tutoring systems, hypermedia, multimedia, simulations, serious games, immersive virtual learning environments). More specifically, his overarching research goal is to understand the complex interactions between humans and intelligent learning systems by using interdisciplinary methods to measure cognitive, metacognitive, emotional, motivational, and social processes and their impact on learning, performance, and transfer. To accomplish this goal, he conducts laboratory, classroom, and in-situ (e.g., medical simulator) studies and collects multi-channel data to develop models of human-computer interaction; examines the nature of temporally unfolding self- and other-regulatory processes (e.g., human-human and human-artificial agents); and, designs intelligent learning and training systems to detect, track, model, and foster learners, teachers, and trainers' self-regulatory processes. He has published over 300 peer-reviewed papers, chapters, and refereed conference proceedings in the areas of educational, learning, cognitive, educational, and computational sciences. He was the former editor of the Metacognition and Learning journal and serves on the editorial board of several top-tiered learning and cognitive sciences journals (e.g., Applied Cognitive Psychology, International Journal of AI in Education, Educational Psychology Review, European Journal of Psychological Assessment). His research is funded by the National Science Foundation (NSF), Institute of Education Sciences (IES), National Institutes of Health (NIH), and the Social Sciences and the Humanities Research Council of Canada (SSHRC), Natural and Sciences and Engineering Council of Canada (NSERC), Canada Research Chairs (CRC), and Canadian Foundation for Innovation (CFI). He is a fellow of the American Psychological Association and the recipient of the prestigious Early Faculty Career Award from the National Science Foundation.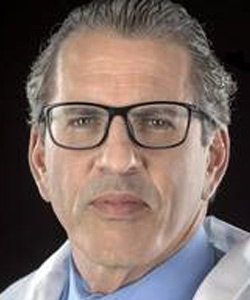 Dr. Adam Golden received his undergraduate degree at Emory University and began his medical career at the University of Miami. He continued his training in Internal Medicine at the University of Alabama at Birmingham. This was followed by a fellowship in Geriatric Medicine with the University of Miami in 1998. Dr. Golden is a practicing clinician and is a Diplomate of the American Board of Internal Medicine with board certifications in Internal Medicine, Geriatric Medicine, and Hospice and Palliative Medicine. He is currently the Associate Chief of Staff for Research at the Orlando VA Healthcare System. He is also a Professor in the Department of Internal Medicine at the University of Central Florida College of Medicine.
Past Post Doctoral Fellow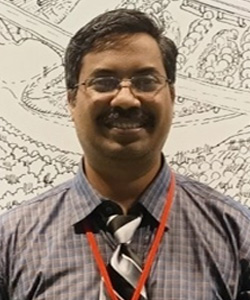 Dr. Shrirang A. Kulkarni worked as a Post-Doctoral Fellow with the School of Global Health Management and Informatics, University of Central Florida. Before joining UCF he was an Associate Professor with the Department of Computer Science and Engineering at National Institute of Engineering, Mysore, India. He earned his Ph.D. in Computer and Information Science from Visvesvaraya Technological University in the year 2012. His research work includes developing new algorithms for analysis of healthcare data using machine learning.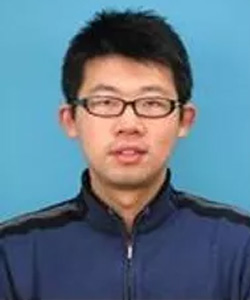 Dr. Shu-Chuan (Jennifer) Yeh from the National Sun Yat-Sen University (NSYSU) will spend one academic year at UCF to complete her research on effects of personality and job satisfaction on health of professionals. She is an associate dean and professor for the College of Management at NSYSU in Taiwan. Her research is centered in organizational studies, human resource management, and leadership.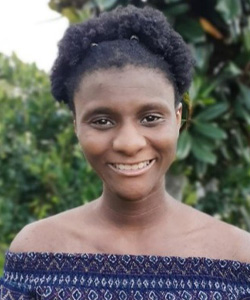 Elizabeth is a graduate student working on her Computer Engineering Masters at University of Central Florida. She also graduated with a Bachelor of Science in Interdisciplinary Studies with a focus on Engineering and Computational Sciences from University of Central Florida with a minor in entrepreneurship and is hoping to pursue a Doctorate in Computer Engineering. Her research interests include application of computational sciences within the health industry, fintech, and sustainable and renewable energy systems. She is also interested in bringing research technology to market and hopes to continue doing research and design.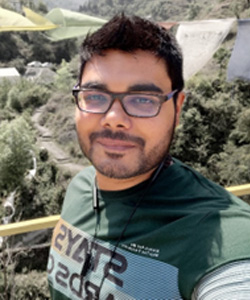 Shashank Dubey is a graduate student at the University of Central Florida pursuing a master's in computer science with a specialization in Natural Language Processing and Data Science. Shashank has been working as a Graduate Research Assistant at UCF's Decision Support Systems and Informatics Lab, where he has worked on an LSTM-based algorithm to conduct sentimental analysis of telehealth and healthcare data, addressing the data incompleteness problem. As an IEEE member, Shashank represented UCF at CCIE Research and Impact Showcase where he presented his research. Shashank is a professional having over 3 years of industry experience in Software Development, where he proved his people skills by engaging directly with clients in his early career. Shashank's unique academic background in both Mechatronics and Computer Science has allowed him to bring a multidisciplinary perspective to his research projects. He is passionate about using his skills to create innovative solutions that solve real-world problems.
Aishwarya Joshi is currently a Ph.D. student in Public Affairs. She is specializing in Health management and research track. She has completed her undergraduate degree in Dental Surgery from India and has worked in dental hospitals and rural communities of India for more than a year. She is currently working as a graduate research assistant and is involved with studies pertaining to behavioral health, Aging, Telehealth/ telemedicine, oral health, and nursing workforce issues. She is currently working on the research associated with telemedicine with Dr. Varadraj Gurupur.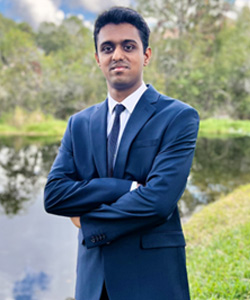 Sanjay Shanbhag is a graduate student at the University of Central Florida pursuing Master's in Computer Science with Specialization in Data Science and Computer Vision, who is expected to graduate in May 2023. Sanjay has been working as a Graduate Research Assistant in the area of Machine Learning and Robotics. As a member of IEEE, he represented UCF at the SoutheastCon 2022 held at Mobile, Alabama by organizing the Robotic competition. Post his bachelors in Electronics, Sanjay worked as a Data Scientist for up to 2 years in a start-up company, which groomed his technical and professional skills. Evidently, he knows how to connect the dots between different fields, thereby enhancing his quick-learning and adapting abilities. Considering his diverse background in electronic and Computer Science, he calls himself a blend of hardware and software, which makes him unique and open to various opportunities.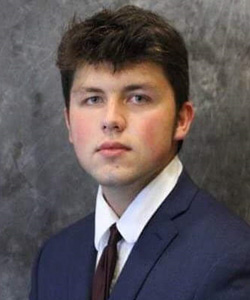 Muhammed Abdel Hamid Shelleh has received a master's degree in Computer Science and a bachelor's degree in Interdisciplinary Studies, with a focus in health and biomedical sciences. He is currently a student pursuing his Ph.D. in Computer Science with the Department of Computer Science, with a focus in Health Informatics.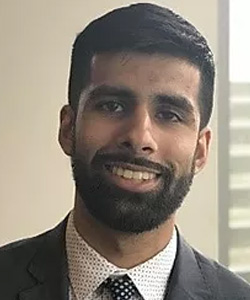 Ayan Nasir is a graduate researcher in the Decision Support Systems and Informatics Lab. Working under the guidance of Dr. Varadraj Gurupur, he has been working on several projects since 2014. These projects include first authorships in two publications regarding the Data Completeness Analysis Package (DCAP) analyzing EMR deficiencies, their underlying sources, and associated effects. He is currently working on research regarding provider consolidation at the national level, analyzing the effects of Accountability Care Organizations (ACO), and the drivers and effects of the value of free clinic services. He has presented in several conferences with his research, including the Society for Design and Process Science (SDPS), the UCF Focused Inquiry and Research Experience Conference (FIRE), the UCF Big Data Conference, the American Medical Association (AMA) Research Symposium, the Society of Student Run Free Clinics (SSRFC) Conference, and the UCF Service Learning Research Symposium. His work in the DCAP project also yielded a patent which is currently being used in the industry. Along with his own research work, he collaborates on other projects with faculty and takes an active role in mentoring other graduate and undergraduate researchers on several projects. In addition, he worked on health policy research in conjunction with the Florida Medical Association (FMA) as part of the Health Policy Fellowship Initiative (HPFI). Ayan Nasir graduated from Columbia University with a degree in Financial Engineering in the accelerated graduate track along with a minor in Economics. Before coming to the UCF College of Medicine, he worked internationally in finance at Morgan Stanley in New York and London and also worked on quality improvement projects at South Lake Medical Center. He works with multiple free clinics including Shephard's Hope and KNIGHTS Clinic, serving on leadership boards for KNIGHTS Clinic and SSRFC. He served as the president for the Business of Medicine Interest Group and the Medical Informatics Interest Group.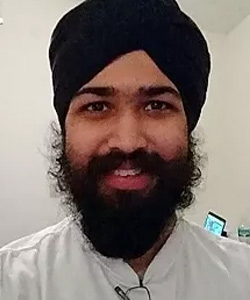 Jodh Singh Pannu is a PhD student with the Department of Computer Science at UCF. He works with String Algorithms and Machine Learning with a focus on bioinformatics and healthcare. He has presented at the ACM Conference on Bioinformatics, Computational Biology, and Health Informatics (ACM-BCB). Currently he is working with Dr. Varadraj Gurupur on using machine learning methods on healthcare data. He graduated with a degree in Electronics and Communication engineering in India. Before coming to UCF for a computer science program interned with a microchip fabrication factory. He loves reading classical science fiction and listening to music theory.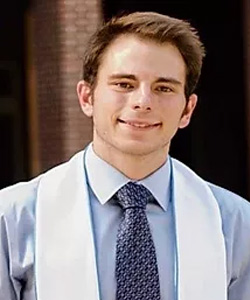 Alexander Gartland is a medical student with the UCF College of Medicine. He is interested in pursuing a career in health informatics and pediatric medicine. His background in health informatics began with his internship with GSK working to innovate within their drug safety department and then working as an intern within the Office of Data Science and Informatics at the University of North Carolina School of Pharmacy to leverage social media for novel purposes. Additionally, he enjoys playing soccer and table tennis, volunteering and spending time outdoors.