BY HANNAH MASON | July 7, 2021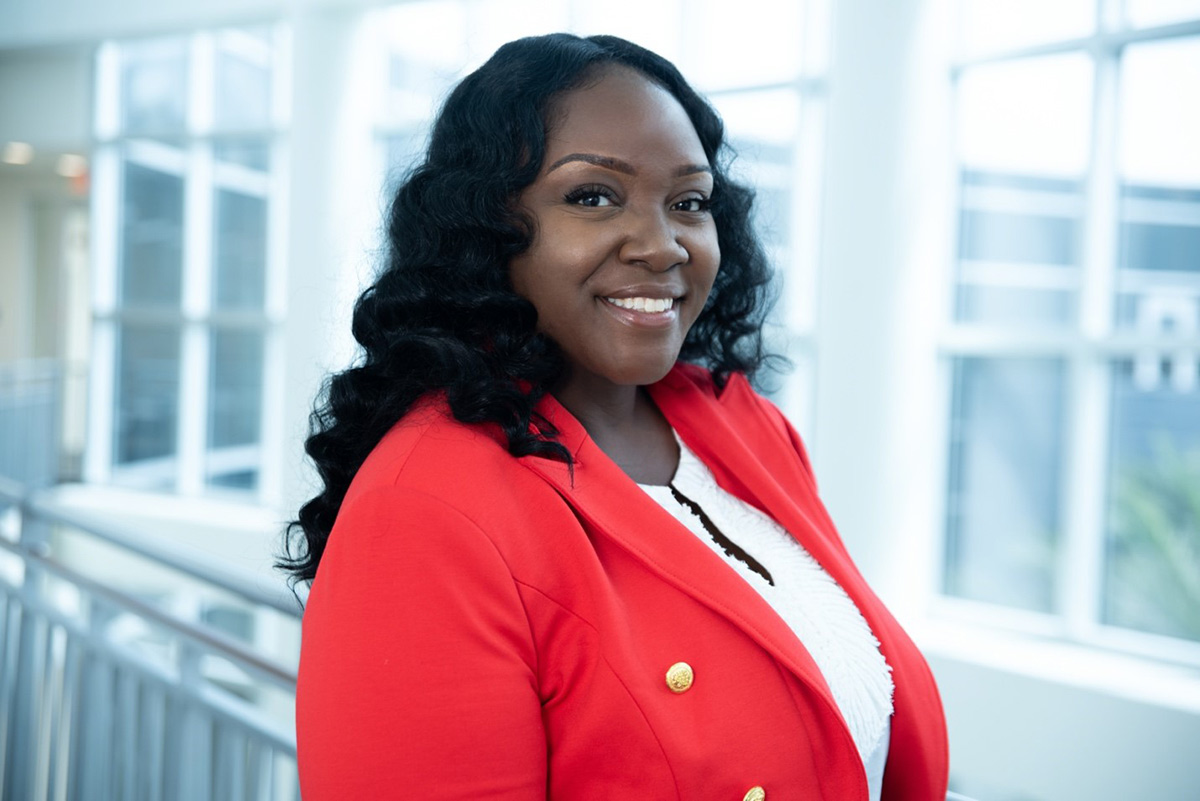 (Photo by Amy Floyd)
Justina Jackson, Ed.D. joined the UCF Center for Community Schools in May 2021 as a Data Analyst II. In this role, she is responsible to advance data driven decision-making, process, and student development for Community Partnership Schools. Jackson will support certification, data analysis, and program development at the site-level while building the capacity for sustainable solutions.
"I am so excited to begin my journey with UCF Center for Community Schools! I know my various professional attributes will be an asset to the team! Over the years working with vulnerable populations, I never lost the reason of why I do what I do, and I know the work that takes place within CPS aligns with my "why"!" says Jackson.
Jackson previously worked for the School District of Palm Beach County, where she held the position of Family and Community Engagement Coordinator. She was also an advocate for Head Start families and promoted their ability to advocate for themselves and ensured the delivery of social services, emergency and non-emergency services, directly or through community referrals.
Jackson was born and raised in Tampa, Florida and earned her bachelor's degree in Psychology from Georgia State University and a Master of Social Work from Florida Agricultural & Mechanical University. Most recently, Jackson earned a Doctor of Education from Nova Southeastern University.