The UCF Center for Community Schools envisions a world of equitable school communities that support the whole child. As a comprehensive resource for the advancement of community schools, the UCF Center offers technical assistance, assessment and evaluation, and university assistance, all of which contribute to continuous improvement and better outcomes for students, families and communities.
Working Together. Realizing Potential.
The center and partner organizations work together to help students realize their greatest potential.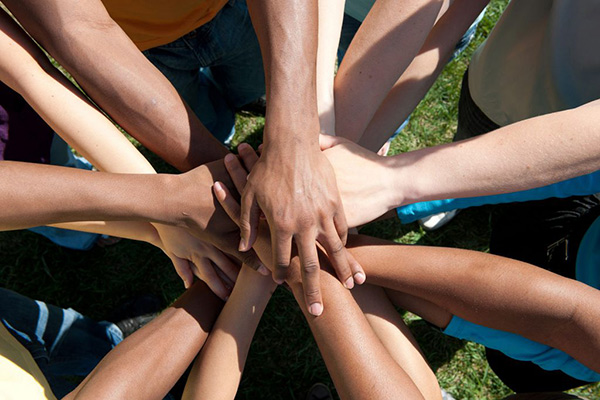 What makes Sabal Palm Elementary a Community Partnership School?
The UCF Center is dedicated to the development and sustainability of high-quality community schools and serves schools in Florida, across the nation and around the world. Learn more about the UCF Center's comprehensive services:
8 New Community Partnership Schools
The UCF Center for Community Schools welcomes all eight awardees of the Community School Grant Program to begin planning during the 2023-24 school year:
Bellview Middle (Escambia)
Campbell Middle (Volusia)
East Marion Elementary (Marion)
Hallandale High (Broward)
Hamilton County High (Hamilton)
Hudson High (Pasco)
Longbranch Elementary (Duval)
Rutherford High (Bay)
Interested in applying next year? Check back in Fall 2024. In the meantime, learn more about the Community School Grant Program, this year's awardees and their core partners.
Community Partnership Schools™ Model
The UCF Center for Community Schools promotes the development of community partnerships that include four core partners — a school district, a university or college, a community-based nonprofit, and a healthcare provider, as well as others. This approach is named the Community Partnership Schools™ model.
The partners work together to provide a community school with a wide variety of academic support and enrichment opportunities as well as primary medical, dental and behavioral healthcare for the students, the students' families and the surrounding community.
The center oversees a rigorous, strengths-based certification process to ensure best practices at Community Partnership Schools. Currently, there are 15 UCF-Certified Community Partnership Schools in Florida, with many others seeking certification.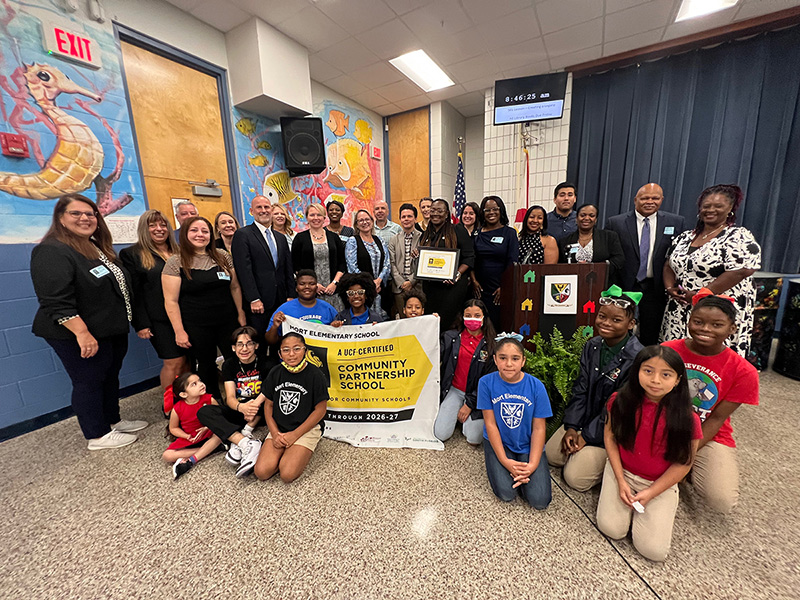 Center Newsletter
NETWORK NEWS

About the UCF College of Community Innovation and Education
The UCF Center for Community Schools is an integral part and extension of the UCF College of Community Innovation and Education which contributes over 543,000 hours of teaching, serving and researching in agencies, clinics, communities, industry and schools aimed at improving lives through the power of education. The college transcends traditional boundaries to engage with the social and economic fabric of thriving modern communities. As experts in innovative and emerging education theories and practices, and backed by purpose-driven research, the college brings together diverse programs and establishes partnerships to develop groundbreaking solutions to complex social issues that affect local, national and global communities. As a major metropolitan research university and one of the largest universities in the U.S., harnessing the power of scale to transform lives and livelihoods is a "UCF promise."