Degree: Master of Science
It takes dedicated, talented and visionary people to integrate technology and health care. As technology progresses, federal mandates specify patient data and health care information be available digitally. There is a growing need for professionals who can play a vital role in planning, developing and maintaining health information systems for a variety of facilities.
With a Master of Science in Health Care Informatics from UCF, you will have the tools necessary to positively impact health care and patient outcomes in this new, cutting edge field. Expand your knowledge base, enhance your skillset and advance your career in this high need area. Graduates can work as practitioners, managers, analysts and researchers. Numerous openings have been announced in several environments, including health centers, hospital systems and insurance companies. Many graduates will find upper management positions depending on experience.
The program is offered completely online in convenient format with easy scheduling.
The GRE exam is not required.
Our cohort-based program allows for greater collaboration and networking among students.
We offer opportunities to participate in national conferences, conventions, and meetings.
The Healthcare Informatics (MS) may be completed fully online, although not all elective options or program prerequisites may be offered online. Newly admitted students choosing to complete this program exclusively via UCF online classes may enroll with a reduction in campus-based fees.
The mission of the health care informatics program is to meet the community's need for an informatics workforce by cultivating partnerships and providing high quality professionals with the requisite critical thinking skills and analytical knowledge to successfully use data to support organizational business and clinical decision-making and to enhance operational effectiveness for improving the overall health care system.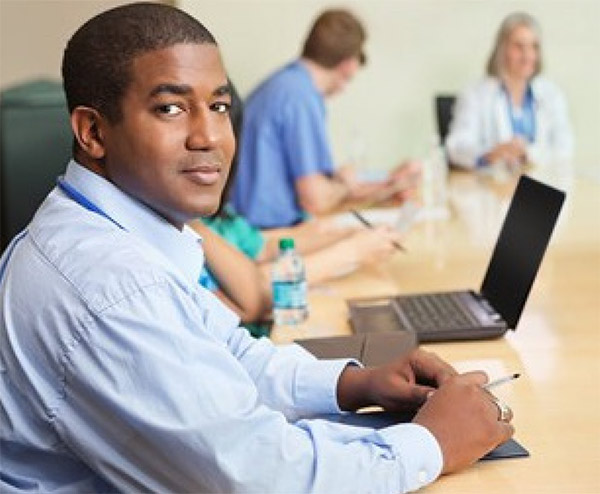 UCF's School of Global Health Management and Informatics offers a fully online Professional Science Master's degree program in health care informatics. This 38-credit hour, 20-month program is designed to accommodate the busy schedules of individuals and working professionals. Our asynchronous teaching technique allows to you log into your virtual classroom anytime throughout the day or night. All of your assignments, exams and projects are submitted through our online classroom portal.
The health care informatics program at UCF is unique because it provides you, the student, a thorough grounding in clinical, management and business aspects of the health informatics field, and is updated continually to reflect the changing demands of the industry.
In addition, the program will:
Develop your leadership and decision making skills
Teach you to work using an evidence-based, knowledge-management approach
Enable you to best serve your organization's information needs
In addition to earning a master's degree, you will be able to sit for several industry recognized credential exams with no additional charges or fees. These certifications include:
Certified Professional in Health Information and Management Systems
Certified Associate in Health Information and Management Systems
Project Management Professional
Certified Associate in Project Management
HealthCare Information Security and Privacy Practitioner
Certified Health Data Analyst
Certified Professional in Health Informatics
Note: Successful completion of the degree does not qualify you to sit for the Registered Health Information Administrator or the Registered Heath Information Technician certifications.
The Health Informatics accreditor of the College of Community Innovation and Education is the Commission on Accreditation for Health Informatics and Information Management Education (CAHIIM). The College's accreditation for Master degree in Health Informatics has been reaffirmed through 2029. All inquiries about the program's accreditation status should be directed to:
Mail
CAHIIM
200 East Randolph Street
Suite 5100
Chicago, IL, 60601
CAHIIM is the accrediting organization for degree-granting programs in health informatics and information management. CAHIIM serves the public interest by establishing quality standards for the educational preparation of future health information management professionals. When a program is accredited by CAHIIM, it means that it has voluntarily undergone a rigorous review process and has been determined to meet or exceed the accreditation standards.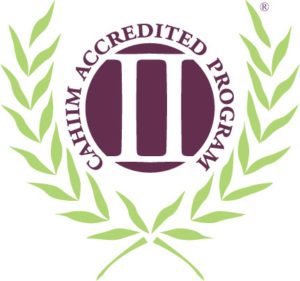 Student achievement/outcomes:
Graduation Rate: 91%
Employment Rate: 96%
Student Satisfaction Rate: 91%
Data from 2019-2020 Academic Year