Health Informatics and Information Management, BS
Degree: Bachelor of Science
In the age of technology, managing patient records and databases is central to the effective and efficient delivery of health care. By earning a bachelor's degree in health informatics and information management from the University of Central Florida, you will position yourself for a career in the heart of the health care industry.
What sets our curriculum apart is that it is designed to present a correlation between classroom theory and practical experience. This means that after learning about business management, systems analysis, medical coding, and computer applications in health care, students will apply their knowledge and skills in a real-world setting. During the summer term of their senior year, students gain hands-on experience by interning at an affiliated health care facility, in their final semester.
Students who graduate from our program are eligible to apply to write the National Registration Examination, administered by the American Health Information Management Association, to qualify as a Registered Health Information Administrator.
The Health Informatics and Information Management (BS) may be completed fully online, although not all elective options or program prerequisites may be offered online. Newly admitted students choosing to complete this program exclusively via UCF online classes may enroll with a reduction in campus-based fees.
The undergraduate health informatics and information management program at the University of Central Florida is an upper-division program leading to a Bachelor of Science degree.
This program is limited access, which means that acceptance to the university does not constitute admission to the health informatics and information management program. Enrollment in the program is restricted due to the student demand for admission to the major, limited clinical sites and accreditation guidelines. Students who wish to enroll in the program must fill out a separate application to the program prior to March 1 for summer or fall admission and prior to Oct. 1 for spring admission.
Interested applicants must fill out the following forms:
Criminal Background Check – If you do not live in Florida, your state's law enforcement will need to provide a background check.
For more information on the health informatics and information management program, download the printable brochure or view the HIIM degree flier to find out what your career options are. Can't decide between a degree in health informatics and a degree in health administration? This career guide may help you decide.
If you have questions, please contact HIIM academic advisor Thea Samocki or 407-823-2236.
Health informatics and information management graduates find employment in a variety of work settings, including health care organizations, consulting firms, government agencies, insurance companies, information technology vendors and pharmaceutical companies.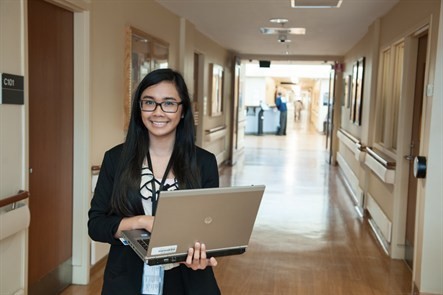 Possible job titles:
Medical records manager
Privacy officer
Risk manager
Medical coding manager
Corporate compliance officer
Data analysis and reporting manager
Health information manager
Research associate
Product analyst
The Health Information Management accreditor of the University of Central Florida is the Commission on Accreditation for Health Informatics and Information Management Education (CAHIIM). The University's accreditation for the BS degree in Health Informatics and Information Management has been reaffirmed through 2028. All inquiries about the program's accreditation status should be directed to:
Mail
CAHIIM
200 East Randolph Street, Suite 5100
Chicago, IL, 60601
CAHIIM is the accrediting organization for degree-granting programs in health informatics and information management. CAHIIM serves the public interest by establishing quality standards for the educational preparation of future health information management professionals. When a program is accredited by CAHIIM, it means that it has voluntarily undergone a rigorous review process and has been determined to meet or exceed the accreditation standards.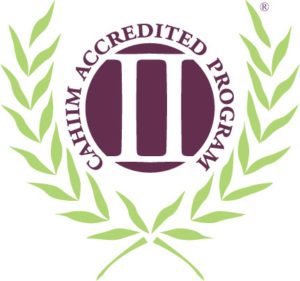 Student achievement/outcomes:
Graduation rate 100% in 2019-2020.
Employment rate within one year of graduation 86% (based on available graduate information) in 2019-2020.
In 2020, 93% of HIIM students passed the Certified Coding Associate exam.
The HIIM program had a 95% retention rate in 2019-2020.
The acceptance rate into the limited access phase of the HIIM program was 90.5% in 2019-2020.