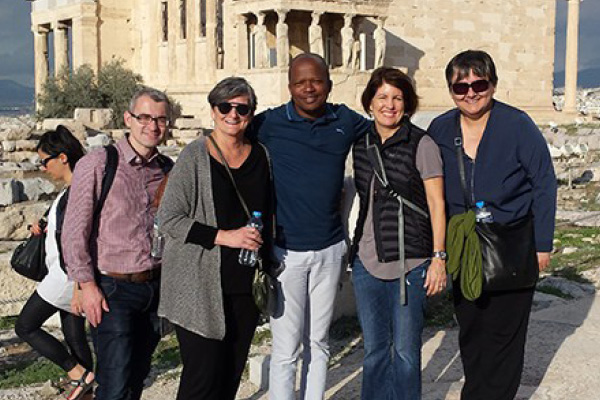 The Center for Community Schools at the University of Central Florida was recognized in December as the first International Hub for Community Schools by the International Center for Excellence of Community Schools.
"We chose UCF because we need a research capability," said Chris Jones, director of ICECS, which is based in Coventry, England. "It takes a long time to explain community schools … so it has been a welcome relief to find a university with a great reputation and where the understanding of community schools is already present."
ICECS has strong ties to community school development throughout Europe, Central Asia, Africa and North America, working on strategic planning to advance community school development through demonstration projects, research, consultation, networking and conferencing.
"This will expand the work of community schools and allow people to have a reason to get behind them," said Amy Ellis, director of the Center for Community Schools.
As ICECS' first International Hub, the UCF Center for Community Schools will deepen its already strong working partnership with ICECS and become a primary U.S. contact for state, national and global collaborations for community schools.
"This is a very good model which will be, I hope, mutually beneficial," Jones said. "It should be possible to have similar hubs elsewhere."
The Center for Community Schools was established in 2014 to assist school districts and communities interested in establishing a high-quality community school using the Community Partnership Schools™ model. The center offers consultation, training, assessment and evaluation during the development of a Community Partnership School. Visit the center's website to learn more.