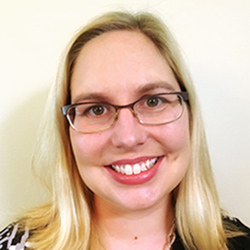 The Health Foundation of South Florida has awarded UCF $57,884 for its Strategies for Person-Centered Care in Behavioral Health Treatment Programs project. Dr. Andraka-Christou and her research team (Drs. Atkins, Gabriel, and Cortelyou-Ward) will use the funding to explore methods for operationalizing person-centered care in substance use disorder and mental health disorder treatment. Currently, person-centered care has primarily been defined at the conceptual level, with little guidance for substance use disorder and mental health disorder treatment service providers. The project goal is to create an actionable list of practices for treatment centers and healthcare providers to implement person-centered care.
The UCF-based research team will be partnering with South Florida Behavioral Health Network (SFBHN) on this project. SFBHN is a nonprofit, managing entity that provides comprehensive planning, coordination, collaboration, advocacy, and funding for consumer-driven behavioral healthcare. The project will be informed by views from health service providers, administrators, and consumers/clients associated with SFBHN.
Health Foundation of South Florida, a nonprofit grant-making organization, is dedicated to improving health in Broward, Miami-Dade and Monroe Counties. By funding providers and supporting programs to promote health and prevent disease, the Foundation makes a measurable and sustainable impact in the health of individuals and families. Since 1993, the Foundation has awarded more than $125 million in grants and program support. For more information, please call 305-374-7200 or visit the website, www.hfsf.org.
For more information about the project, contact Principal Investigator Basia Andraka-Christou, J.D., Ph.D. at Barbara.andraka@ucf.edu or 407-823-5174 or visit www.personcenteredresearch.org/.