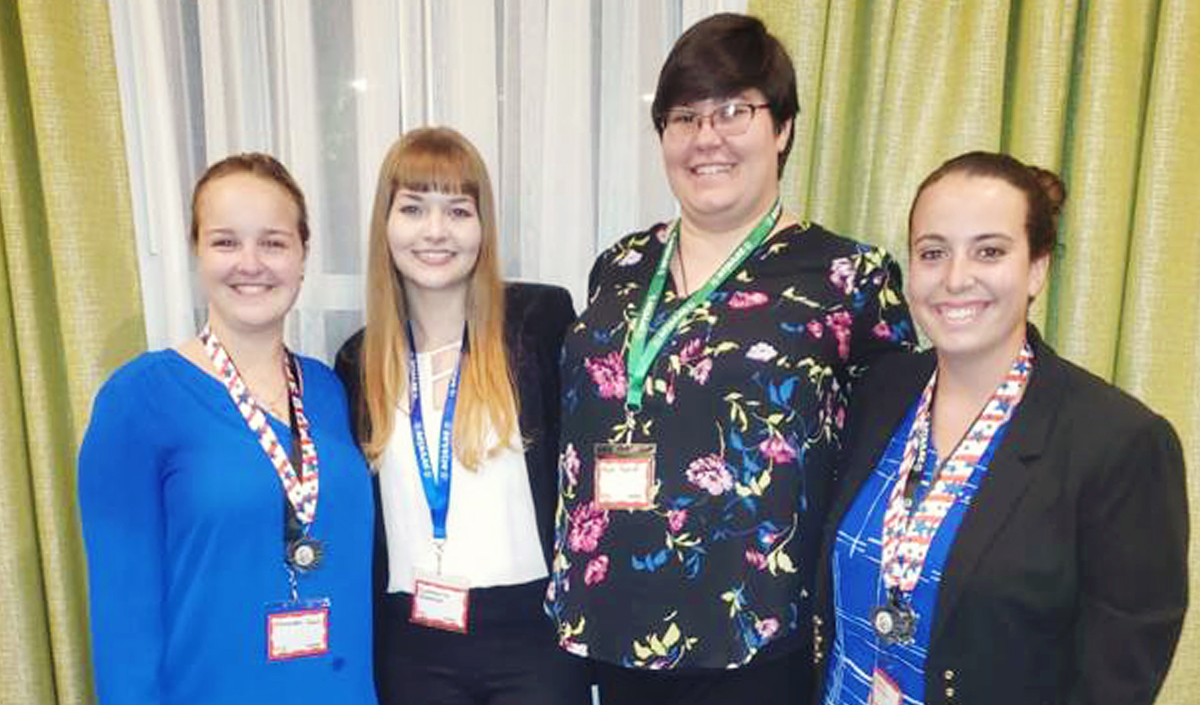 Criminal justice students (left to right) Alexandra Sabal, Summerlin Anderson, Ayla Todriff and Juliana "Juju" Tenaglia at the American Criminal Justice Association Regional Conference.
Criminal justice students put their classroom knowledge into practice at the American Criminal Justice Association Regional Conference in Tallahassee last month.
Juliana Tenaglia, pursuing her bachelor's degree in criminal justice, placed first in the upper division Criminal Law Exam, which tests students on their knowledge of criminal law after rigorous preparation prior to the conference.
Criminal justice students also shined in a group competition. Ayla Todriff, Summerlin Anderson and Alexandra Sabal placed second in the upper division Crime Scene Competition, which tests teams of three on their knowledge of crime scene procedures and report writing. The hands-on competition involves critical thinking, problem solving, use of personal protective equipment, sketching and writing a report for the scene, and providing an evidence list.
"Not only did students compete and learn through hands-on experience, they also connected with potential employers at the job fair," says Todriff, who is the president of the Lambda Alpha Epsilon - DOZ (UCF criminal justice students co-ed, pre-professional fraternity).