Each year, the School of Public Administration recognizes outstanding alums from the nonprofit management, public administration, emergency management, research administration and urban and regional planning programs. Awardees are recognized in conjunction with Public Service Recognition Week (PSRW). Celebrated the first full week in May, PSRW recognizes professionals who dedicated their careers to serving their communities. These alumni are celebrated for their professional and civic accomplishments as well as their commitment to impacting the world through their work.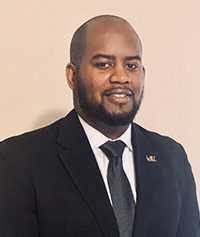 Public Administration: Charles T. Brown '10MPA
Senior Researcher/Adjunct Professor, Voorhees Transportation Center, Rutgers University
Fellow, Yale Program on Climate Change Communication
Charles T. Brown has experienced two devastating hurricanes in his life. Although he was the same person in Mississippi when Hurricane Katrina hit as he was during Hurricane Sandy, his access to economic resources was different. "Those experiences made me dig deeper into the work I was doing to recognize the importance of public service and, more importantly, how we plan our communities to best protect our most vulnerable, particularly low-income and minority communities," says Brown. "I now understand firsthand the importance of ensuring access to transportation and building healthy, equitable, livable and climate-resilient communities. Transportation, or the lack thereof, could be the difference between life or death."
Brown is now an adjunct professor at Rutgers University, where he's also a senior research specialist in the university's transportation think-tank, the Voorhees Transportation Center. Brown also oversees New Jersey's bicycle and pedestrian resource center, where residents can find best practices on biking and walking. His latest research examines the barriers to biking and walking for Black and Hispanic populations as well as the impact of crime on walking and walkability. In addition to his role at Rutgers, Brown is also a fellow at the Yale Program on Climate Change Communication. Brown explains that supporting the development of equitable and inclusive communities is one of the most rewarding aspects of his work. "I believe that I am because we are. Therefore, the health, safety and welfare of all people is at the core of everything I do."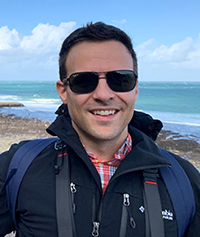 Urban and Regional Planning: Jacques Coulon '07 '13MS
Planner III, City of Orlando
As a child growing up in New England, Jacques Coulon relied on his bike to get him where he needed to go. But when his family moved to Florida when he was in middle school, he remembers being shocked that he could no longer easily get from one place to the other by bike. This livability contrast left such a lasting impression that he dedicated his career to developing solutions to this challenge among others.
Coulon eventually became part of the urban and regional planning program's first graduate cohort when he returned to UCF for his master's degree. Coulon now spends his days making the city of Orlando more livable for residents and businesses as a city planner in community planning and urban design. "Public service is all about doing everything I can to better the lives of our citizens, our residents and our businesses," says Coulon. "My job is to give you that environment where you can live and feel safe." However, the most rewarding aspect of Coulon's job is when he's able to walk small businesses through the city-planning process. He recalls one restaurant that struggled with opening for almost two years. "I think part of what makes it the most rewarding is being able to provide that service and really get them to where they need to go."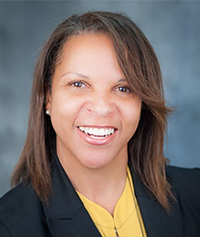 Research Administration: Monique Gregory '16MRA
Manager of Contracts and Grants (Pre-Award), College of Sciences (UCF)

Monique Gregory's journey to research administration is personal. After beginning her career as an accountant for the city of Hampton, her career plans shifted after donating a kidney to her younger brother. "Going through that process and seeing the impact that research had on my brother's life and my life, I changed my plans. It made me really appreciative of what our researchers do," says Gregory. She wanted to be a part of researchers helping other families and began working in research administration, specifically in compliance, grant management and proposal development. After relocating to Florida, she worked for organizations such as the University of South Florida and the Moffit Cancer Center before beginning her now 12-year career with UCF.
She completed her master's degree in research administration in 2016 and maintains close ties as an active member of the program's academic advisory board. While Gregory much prefers to work in the background, her contributions are undoubtedly front and center. As the manager of contracts and grants for pre-award submissions, she oversees a team responsible for assisting faculty-developed research proposals within one of UCF's largest colleges. From proposal development to budget allocations, Gregory and her team ensure that the principal investigator's vision is conveyed while complying with each of the sponsoring organizations' requests. While her work focuses on obtaining funding for research, she enjoys witnessing the entire research lifecycle from receiving the award to the reports that are produced out of the research. "Every single piece of research is valuable. I like being on the ground floor and watching the project unfold."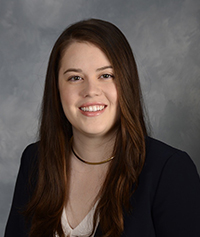 Emergency Management: Margaret Hart '12
Emergency Management Officer (Training and Exercise), Osceola County Office of Emergency Management
An internship with the Seminole County Office of Emergency Management in 2011 changed Margaret Hart's life. She credits her internship as a defining moment propelling her towards a career in emergency management rather than law enforcement. She graduated with a bachelor's degree in criminal justice and minor in emergency management in 2012.
Her career includes working with the Florida Department of Health in Tallahassee and serving as a policy analyst for the Florida Senate's Committee on Military and Veteran Affairs, Space and Domestic Security. She returned to Central Florida to become the emergency management officer (training and exercise) for the Osceola County Office of Emergency Management. "At the local level, we focus on what we can do to protect the health, safety and well-being of our constituents," explains Hart. She primarily focuses on developing the county's multi-year training and exercise plan and facilitates training exercises with local, regional and state partners. Hart, who also serves as the vice chair of the advisory board for UCF's emergency management and homeland security program, oversees Osceola's emergency management internship program and coordinates the Special Needs Shelter Registry for Osceola County, which ensures that the agency is informed of residents that may have specific needs during disasters and emergencies.
The variety of responsibilities is one of the many things that Hart enjoys about her work. "I'm always learning, and I feel like it makes me better equipped to serve the public. Being aware of what services and programs our constituents rely on from day to day makes me aware of what we've got to prioritize when our residents are impacted by disaster."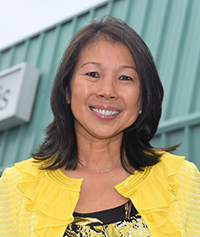 Nonprofit Management: Nina Yon '90 '16MNM
President/CEO, The Sharing Center
Working in a nonprofit was not in Nina Yon's original plan. It wasn't until she began volunteering with local nonprofits in 2008, after a career in hospitality management, that nonprofit management sparked her interest. Her background in marketing and event management proved to be a unique fit for securing charitable support. Yon soon found herself exploring the nonprofit community in a different way: through mission work. After three years as a missionary, she returned to the United States with a profound desire to help those in need and subsequently completed the master's program in nonprofit management in 2016. Her career includes working for organizations in Central Florida that targeted various elements of public needs such as health, education, homelessness and economic advancement. Now, Yon uses her knowledge of each of those areas as the president and CEO of The Sharing Center, an organization dedicated to providing essential resources to those experiencing hardships.
Yon describes her role as supporting a team of 41, ensuring that the organization's strategic goals are met and working closely with the board of directors. One of her top priorities is delivering their services in a compassionate and respectful manner to those in need. "We are supporting people that are sleeping in their cars; we are helping remove people from domestic violence by helping them obtain an apartment where they are safe. We are taking a homeless person, who is sleeping in the woods, and providing them with a shower facility and laundry services. The most rewarding piece of my job, for me, is knowing that we are improving people's lives."