ElevateEvaluate provides a platform for early evaluators to share their insight.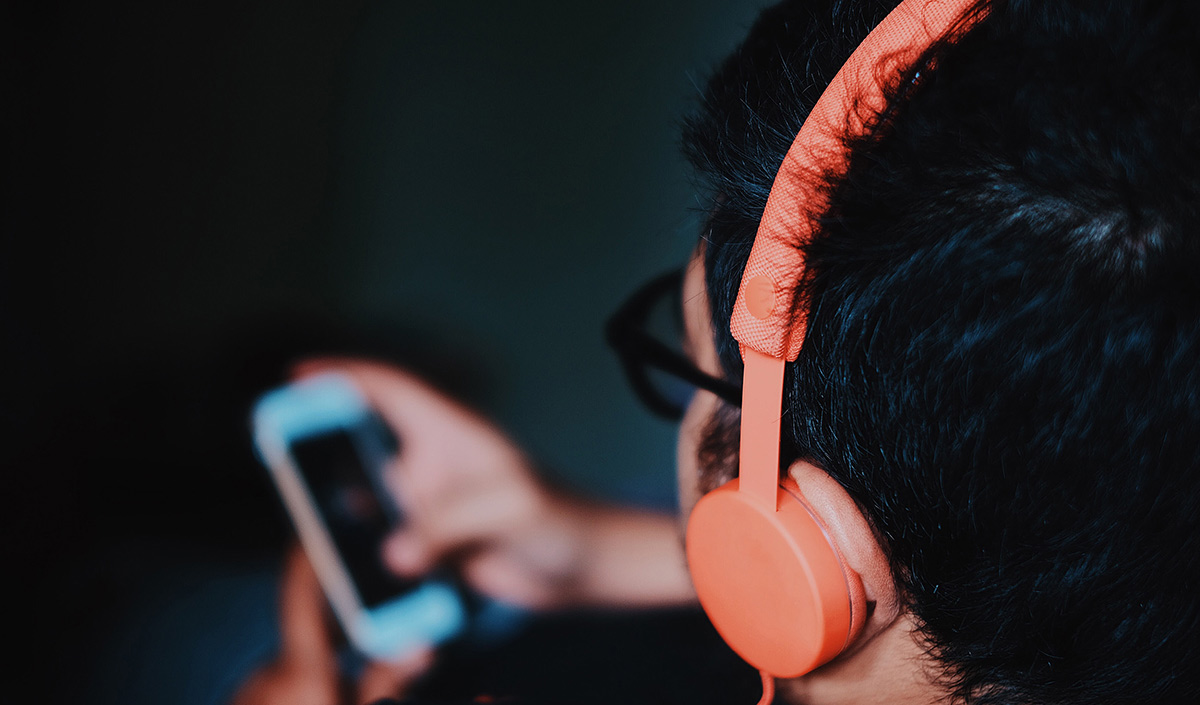 ElevateEvaluate is available on major podcast platforms such as Spotify and Apple Podcasts.
Podcasts are a growing trend both domestically and internationally. Many people have turned to podcasts as a source of entertainment and information as well as an outlet for sharing personal opinions and experiences. According to a 2019 report by Edison Research, for the first time in history, over 50% of the U.S. has listened to at least one podcast — signaling the transition of the podcast platform to mainstream media.
Students in Maritza Concha's program evaluation courses are diving into this trend with the ElevateEvaluate podcast. The podcast is designed to allow students to share their insight and understanding of program evaluation with a wider audience. Tanner Pogan, an undergraduate student in the public administration program, explains that "the podcast shows how we can move our knowledge from education to practical application. It gives us a platform to share our knowledge with others in a way that makes sense to us."
Defined as the process of evaluating the effectiveness and efficiency of program and services offered through public and nonprofit organizations, program evaluation is a growing field. Concha, a lecturer in nonprofit management, explains that the podcast was birthed out of the lack of content available for students or entry-level evaluators. Current podcasts are geared towards mid- to senior-level program evaluators, but ElevateEvaluate hopes to help close this gap. "There was not a space out there specifically designed for students to share their knowledge and early practical expertise. This podcast is an opportunity to let students and early evaluators know that their voice and experiences are important."
Samantha Ford '19, an alumna of the bachelor's program in nonprofit management and writing and rhetoric, worked with Concha to develop the platform for students. "I think it's important that students have an outlet like this, where they can freely discuss their understanding of program evaluation and connect with each other. It's an easily accessible way for students to share their knowledge with the community."
Concha explains that the ElevateEvaluate podcast will continue to introduce opportunities for collaboration between early and mid- to senior-level evaluators. In order to participate, students must be enrolled in the undergraduate or graduate program evaluation courses, offered in the fall, spring and summer semesters. The ElevateEvaluate podcast is available on most major podcast platforms, such as Spotify and Apple and Google Podcasts. Episodes and additional information are also available on the ElevateEvaluate podcast website.