The partnership emphasizes research and policy solutions related to human trafficking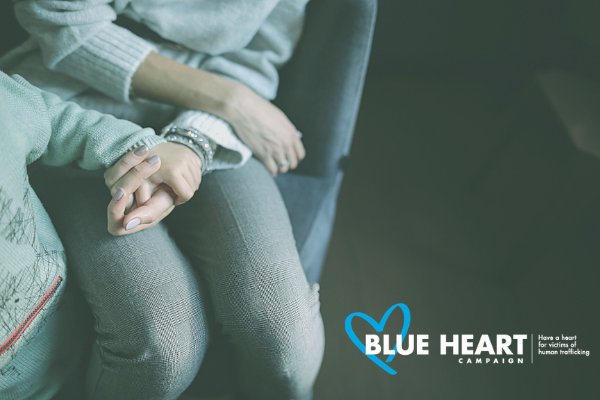 The Center for Public and Nonprofit Management (CPNM) and the Orlando nonprofit, United Abolitionists, are collaborating to pursue research, develop policy-related solutions, and educate and train students and community leaders on the problem of human trafficking. The U.S. National Human Trafficking Hotline reported a nearly 25% increase in reported cases from 2017 to 2018 with thousands more cases still unreported.
"Human trafficking is a significant challenge that the CPNM can be at the forefront of in terms of finding innovative public sector solutions. We serve as a liaison between the School of Public Administration faculty, who are uniquely positioned to engage in traditional or interdisciplinary research on human trafficking, and partners in the community. This collaboration offers opportunity to leverage our faculty expertise and build new knowledge in human trafficking research, while gaining insight from community leaders and practitioners. The CPNM is excited to be a part of this effort to bridge academia and practice, save lives and build a better world," says Deborah A. Carroll, associate professor and director of the CPNM.
The partnership also provides opportunities to educate and train students on the implications and signs of human trafficking and engages them in the policy development process for human rights issues. Maritza Concha, Ph.D., lecturer within the School of Public Administration, adds "This partnership will bring opportunities for our undergraduate and graduate students to explore research opportunities in human trafficking."
In just one month, the CPNM and United Abolitionists have submitted a research proposal to the National Science Foundation, collaborated on the production of a research paper to be submitted to a leading peer-reviewed journal and designed a survey to capture the effect COVID-19 is having on anti-trafficking and victim service organization operations around the world.
"With its focus on research in public policy and administration as well as its goal of bridging academia, government and the nonprofit community, the CPNM is a key enabler to building understanding in the public, using research to help develop more informed policies and helping nonprofits and other nongovernmental organizations be more effective in their missions," explains Tomas J. Lares, founder and president of the United Abolitionists, Inc.
As a result of this partnership, the 13th Annual Human Trafficking Conference, scheduled for January 27-29, 2021, will include academic research panels as well as discussions on technology used to combat trafficking, youth educational outreach events and interdisciplinary dialogues that engage international nongovernmental organizations and nonprofits, academics, and government professionals in law, security, public health, tourism, agriculture and public policy.
"Human trafficking is and continues to be a wicked problem in our society," explains Abdul-Akeem Sadiq, Ph.D., associate professor and program director for UCF's graduate programs in public administration and public policy. "It will take a concerted and collaborative effort to fight it."
For more information on how your organization can join the fight against human trafficking, please contact Justin Miller, assistant director of the CPNM, at justin.miller@ucf.edu.