As part of the Community for Advancing Discovery Research in Education, Amanda Lannan is one of ten fellows from across the nation.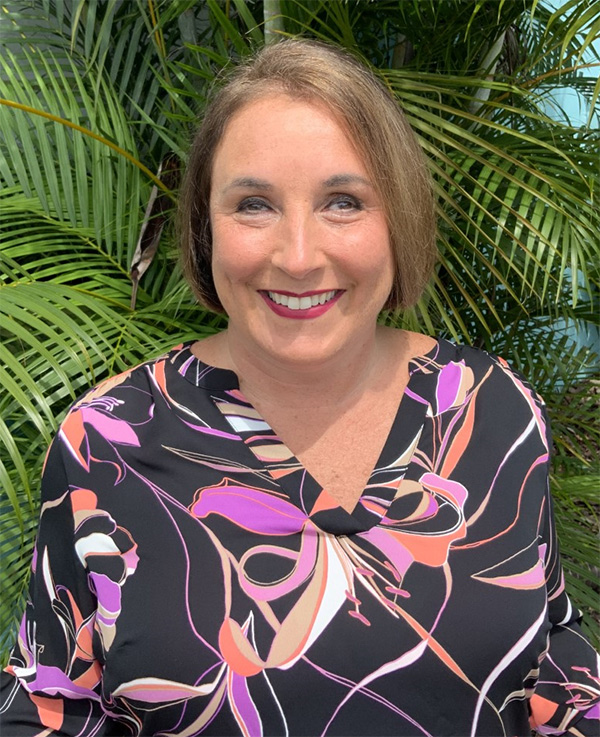 Amanda Lannan plans on graduating with her doctorate in exceptional education in May 2021.
When academics and experts from different disciplines collaborate, major advancements and necessary changes can happen for the betterment of the field, especially in education. In 2011, the National Science Foundation created CADRE, the Community for Advancing Discovery Research in Education, to facilitate an environment for this collaboration to occur. The group of early STEM researchers are focused on improving the diversity, equity and inclusion of STEM disciplines in K-12 education. In more recent years, classroom technology has also become a priority.
"I was very surprised and humbled to be chosen," says Amanda Lannan '97 '03MA, a doctoral student in the exceptional education program who plans to graduate this May.
Lannan recently became a member of the Community for Advancing Discovery Research in Education Fellows Program. Lannan joins a group of nine other scholars, most of whom are STEM researchers. She's the only fellow who specializes in special education.
In fact, she's also the only fellow who is blind and uses Braille, but Lannan has never been one to shy away from a challenge.
"One of the things that Amanda brings to any group is a level of humor about access," says Lisa Dieker, Pegasus Professor of exceptional student education, Lockheed Martin Eminent Scholar Chair and the faculty member who recommended Lannan for the fellowship. "When things are an issue for access, she has this great way of advocating through laughter and humor. She'll bring to this CADRE of people in advanced math and science a chance to not only know someone who learns math and science in a different way, but to also help them understand the limitations that we currently have in math and science for access for people with visual challenges."
Over the next year, Lannan will have opportunities to network and collaborate with early-career researchers in the STEM education fields. Dieker says this chance to build relationships with budding experts and make connections with program officers at the Nation Science Foundation will be invaluable for Lannan's future career as a professor.
Lannan echoes this by saying she's most looking forward to learning from the other fellows' experiences. She hopes that the opportunity to build relationships and collaborate with other scholars will not only influence what she teaches in the future, but also provide a foundation for her future grants and projects.
"It's a great opportunity to collaborate with scholars from other parts of the country and hear about their research, learn about the technologies they're utilizing, or the theories and methodologies that they're using to conduct different studies," says Lannan. "It's a multi-layered support system across all different academic areas. By the National Science Foundation putting the CADRE together, they're building those layers of support for new faculty as they grow into the field."
I want to set an example. I am a person with a disability, but that doesn't stop me from being independent, and having a life that's fulfilling and meaningful.

Amanda Lannan
Before coming back to UCF for the third time as a doctoral student, Lannan spent 13 years in the classroom where she taught general and special education. Far too often, the expectations and level of access for students with disabilities are lowered in subject areas such as science and mathematics, says Lannan. She'd like to change this level of access by helping the other fellows gain insight into different ways students with disabilities can be successful in STEM as well as bringing these concepts into her future lessons as a professor.
"I want to set an example. I am a person with a disability, but that doesn't stop me from being independent, and having a life that's fulfilling and meaningful. If my colleagues and students see me as capable and confident, they are more likely to  have the same high expectations for others with disabilities. Being open and available to my students, who will be new teachers, is important.  I love it when they ask me questions. I might not have all the answers, but I want them to see how I do the same things that they do and how their students are going to do the same things that general education students are going to do."
During her first meeting with the CADRE, the group was given a visual assignment: to develop a diagram representing their professional journey using a collection of smaller images. When they realized it would be difficult for Lannan to do, the group was quick to say they could do something else. Lannan wouldn't have it. "Why would we change the assignment? I love a good challenge," she said with a laugh.
"Being chosen as part of this network, it's such an honor," says Lannan. "It's giving me another way to reach further and advocate more for students."