Join us in welcoming new faculty members to the College of Community Innovation and Education.
We are pleased to introduce new faculty members to the College of Community Innovation and Education. They bring a wealth of experience and knowledge that will be invaluable to our students and community. Learn more about their teaching backgrounds and what research interests they bring to the college.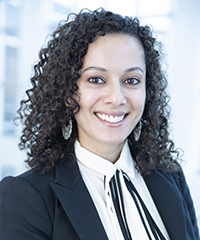 Yara Asi, Ph.D.
Assistant Professor
Global Health Management and Informatics
Yara Asi is an assistant professor in the School of Global Health Management and Informatics, where she has taught for more than six years as a lecturer. She is a 2020-2021 Fulbright U.S. Scholar to the West Bank. Her research agenda focuses on global health and development in fragile and conflict-affected populations. She has presented at multiple national and international conferences on global health, food security, health informatics and women in healthcare. Asi has also published extensively on health and well-being in fragile and conflict-affected populations in journal articles, book chapters and other outlets. Asi has an upcoming book with Johns Hopkins University Press about the threats war and conflict pose to public health and human security.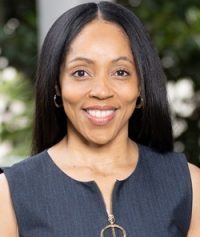 Aramis Ayala, J.D.
Assistant Professor
Legal Studies
Aramis Ayala is an assistant professor in the Department of Legal Studies and comes to UCF as a civil rights advocate, cancer survivor, and former Florida state attorney who has dedicated her life to the pursuit of justice. Her research interests include recidivism and reentry, sentencing disparities within different racial and gender groups, historical roots of mass incarceration, and the relationship between police and marginalized communities. As Florida's first Black state attorney and an opponent of the death penalty, she made national headlines because of her commitment to criminal justice reform. Prior to running for office, Ayala served as a homicide, major crimes and special victims unit prosecutor. She has also held positions as an assistant public defender and an adjunct law professor at Florida A&M University School of Law. Ayala has appeared frequently on television as a legal analyst and served as the Citizens Police Review Board chairperson for the City of Orlando. She is a past president of several local and state bar associations and served as a Florida Bar Board of Governors ex-officio member. On a national level, she was the regional director for the National Bar Association and was appointed to chair the Pro Bono and Public Service Committee of the National Bar Association. Ayala received a Juris Doctor from University of Detroit-Mercy School of Law.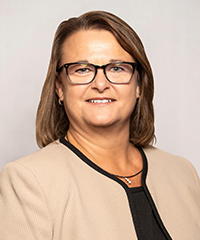 Catherine Bush, Ph.D.
Lecturer
Global Health Management and Informatics
Catherine Bush joined UCF as a lecturer in the School of Global Health Management and Informatics. Her research interests focus on the impact of leadership behaviors on creating an inclusive workplace and their effects on employee motivation and demotivation. She has worked as a consultant, speaker, author, and professor of leadership and organizational behavior throughout her career, with a mission to help leaders create great workplaces. Bush is co-author of The Demotivated Employee: Helping Leaders Solve the Motivation Crisis That is Plaguing Business and has consulted with leaders in a wide range of industries, including manufacturing, healthcare, and other service organizations of all sizes worldwide. She also served in various academic leadership roles as a professor and administrator of graduate and undergraduate business, psychology and healthcare administration in several universities. Bush earned her doctoral degree in industrial and organizational psychology from Central Michigan University and has shared her expertise as a speaker in various conferences and professional forums.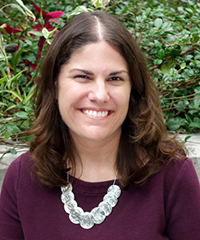 Michelle Crozier, Ph.D.
Lecturer
Global Health Management and Informatics
Michelle Crozier is a lecturer in the School of Global Health Management and Informatics, where she taught previously as an adjunct. She has also worked as a visiting assistant professor of epidemiology and epidemiology Master of Public Health concentration lead at the University of South Florida. Most recently, Cozier managed the Health Sciences Collegiate Academy for Lake-Sumter State College. Her experience in public health includes work as a communicable disease epidemiologist and program manager with the Florida Department of Health. In addition, she served as the influenza epidemiologist for the Volusia County Health Department during the 2009 H1N1 influenza pandemic. Her research focus is on mitigating the adverse impact of psychological trauma in the community. She earned both her doctoral and master's degrees in public health with concentrations in epidemiology from the University of South Florida.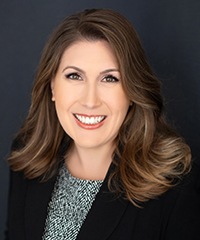 Christy Foley, J.D.
Visiting Lecturer
Legal Studies
Christy Foley joined the Department of Legal Studies as a visiting lecturer in Spring 2021. Her legal work focuses on transactional small business law and entertainment law. She is also a Florida Supreme Court-certified appellate, circuit civil and county court mediator. Foley is considered a pioneer in the field of e-mediation. She is a leader in mediator ethics, having served as chairwoman of Florida's Mediator Ethics Advisory Committee and is active in the Florida Bar. Foley serves as an officer in the Alternative Dispute Resolution section and in the Entertainment and Sports Law section of the Florida Bar. Before teaching at UCF, Foley spent over a decade teaching law at Full Sail University, where she received a "Peers Recognizing Other Peers" award for her dedication to the university.
Kristin Grossman, J.D.
Visiting Lecturer
Legal Studies
Kristin "Kiki" Grossman is a visiting lecturer in the Department of Legal Studies. She is an educator, conflict navigator, Florida Supreme Court-certified family mediator, dedicated yoga practitioner, writer, artist, and lawyer who received a Master of Laws in Dispute Resolution from The Straus Institute at Pepperdine Caruso School of Law. Her research interests include cross-cultural conflict resolution, large group processes, and psychological safety in conflict resolution. In addition to her academic degrees, she received her yoga teaching certification in 1999 from the Kripalu Center in Stockbridge, Massachusetts. She is also certified through the Warriors at Ease program. She is passionate about serving her students with trauma-centered, evidence-based yoga practices. She helps corporate clients, mediators, legal professionals and students learn tools and processes that equip them to skillfully and thoughtfully navigate challenges and conflict in both their professional practices and lives. Grossman teaches and develops conflict navigation courses.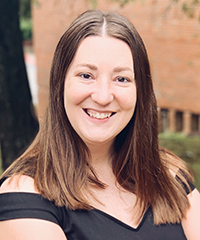 Sarah Lawson, Ed.D.
Visiting Lecturer
School Psychology
Sarah Lawson joins the Department of Counselor Education and School Psychology as a visiting lecturer. She has worked as a school psychologist in public schools for eight years, including a public charter school. She pursued her doctoral degree in education during this time and was able to conduct research in a local context. Lawson's research interests include exceptional student education in Florida — particularly focusing on the underperformance of certain groups of students, attention-deficit/hyperactivity disorder in students who are gifted, and public charter schools in Florida. She has enjoyed working with students, parents, teachers and school teams to problem-solve and help determine appropriate supports for students in grades Pre-K through 12.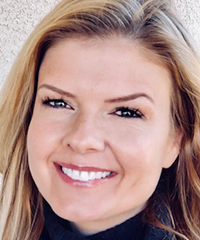 Sara Shaw, Ph.D.
Lecturer
Career and Technical Education
Sara Shaw joins UCF as a lecturer in the Department of Educational Leadership and Higher Education. Her research includes female leadership in higher education and current issues in career and technical education, including inclusion, access, equity and diversity. Presently, she is conducting research on the intersection of identity and career decision-making in female leadership in higher education, empathy in Alternative Routes to Licensure teacher preparation programs, preparing an equitable workforce, and extant web technologies for career and technical education research. Shaw received her doctoral degree in curriculum and instruction with an emphasis in career, technical and postsecondary education from the University of Nevada, Las Vegas. During her time there, she was co-director for the Rebel Academy and program manager for the Nevada Institute on Teaching and Educator Preparation. She was named a 2019 NC State Postsecondary Research Fellow, sponsored by the ECMC Foundation, to enhance and build postsecondary career and technical education research at universities.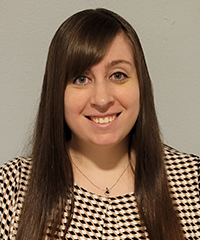 Jessica Tinstman-Jones, Ph.D.
Visiting Lecturer
Counselor Education
Jessica Tinstman-Jones is a visiting lecturer in the Department of Counselor Education and School Psychology. Her clinical experience includes crisis intervention and response at the inpatient and outpatient levels and mental health counseling and supervision in school and community settings. These experiences involved providing short and long-term care for clients ranging from early childhood to late adulthood and individuals of civilian and military backgrounds. Tinstman-Jones's research focuses on crisis intervention training and services, suicidality, bullying and academic incivility, and supporting military populations. She earned her doctorate from UCF.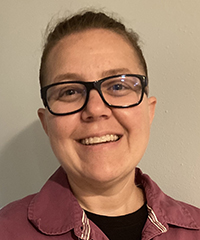 Angela Vatalaro, Ph.D.
Visiting Lecturer
Early Childhood Development and Education
Angela Vatalaro, a triple Knight, joins the School of Teacher Education as a visiting lecturer of early childhood development education. She most recently worked as an associate in research in the Department of Child and Family Studies at the University of South Florida. Vatalaro has been involved in a range of research projects, including program evaluation for multi-site, statewide and nationwide initiatives. She has worked on grants examining the mental health and well-being of boys and men of color, a randomized control trial with parents involved in child welfare, program evaluation for grantees implementing a statewide home visiting program, an evaluation of a statewide system of care, and a racial and social justice initiative.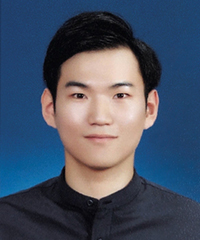 Ha-Neul Yim, Ph.D.
Postdoctoral Scholar
Criminal Justice
Ha-Neul Yim joins UCF as a postdoctoral scholar in the Department of Criminal Justice. Policing, criminological theory and quantitative research methods are among his areas of expertise. Yim's research interests include pulling-levers policing, interactions between self-control and peer-risk factors, the integrative model of offending, and abnormality in national homicide patterns. His work has been published in Crime and Delinquency, Journal of Criminal Justice, International Criminal Justice Review, and International Journal of Police Science and Management. Yim received his doctoral degree in criminology from the University of Texas at Dallas.