Jeremy Hall and Doug Goodman will lead the organization through 2023.
Jeremy Hall, a professor of public administration and academic program coordinator for the public affairs doctoral program, was appointed by the Southeastern Conference for Public Administration (SECoPA) to serve as its president for the upcoming 2021-2022 year. Hall's appointment comes after the organization's September 23 annual conference and follows his one-year tenure as president-elect.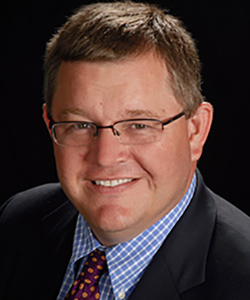 Jeremy Hall
"SECoPA is a unique organization," Hall says. "We are the oldest and longest-operating regional conference in the field of public administration. SECoPA is also special in the way it connects academics, students and practitioners, as the primary purpose of the organization is to present an annual conference that supports public administration research and practice."
On the state of affairs at the time of his appointment, Hall underscored COVID-19's role in the organization's recent history.
"COVID has posed an existential challenge to (SECoPA)," he says. "We were forced to cancel our 2020 conference, and we moved the 2021 conference online."
He also noted the financial and logistical strains placed on the organization, as key contracts with vendors in future host cities had to be canceled or renegotiated – which cut into SECoPA's already tight operating budget. There is hope on the horizon, though, as Hall says the goal is to see SECoPA's next annual conference return to full in-person attendance in Lexington, Kentucky, next October.
I hope to see a tremendous turnout of students, practitioners and scholars for what will be the keystone in setting SECoPA's future trajectory.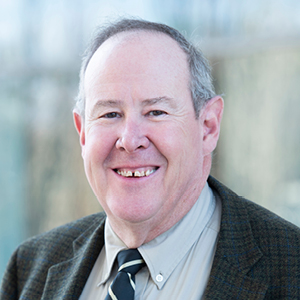 Doug Goodman
SECoPA membership also elected Doug Goodman, director of the UCF School of Public Administration, to serve as the organization's president-elect for 2021-22, after which he will serve as SECoPA's next president.
"I am excited to spend the next year working with Dr. Hall to bring the next SECoPA conference back to the excellent networking venue for which it is known," Goodman says. "Dr. Hall will use his vast knowledge and connections to make SECoPA even better. I will be happy to be a part of that team."
SECoPA, a professional organization incorporated in Florida over 50 years ago, is dedicated to promoting research, scholarship and professionalism throughout the public administration field in the Southeastern United States. The organization's primary function is the hosting of its annual conference for scholars and practitioners in the field, though its activities extend to the support of academic journals, bulletins, newsletters and projects in public administration throughout the southeast.
In addition to their roles as faculty, Goodman and Hall continue to demonstrate exemplary leadership across the public administration field. Hall's research in public management, performance and accountability systems has made him an internationally recognized leader in the field, with service on editorial boards for many key academic journals and renowned scholarship in grant writing and grant management.
Goodman serves as a fellow with Mississippi State University's John C. Stennis Institute of Government and Community Development, with widely published research in public human resource management, organizational behavior, local government and sustainability. Goodman has also been recognized for his exceptional skill as an educator, receiving outstanding faculty awards across multiple institutions.