Staci Zavattaro will serve as a research fellow through August 2023.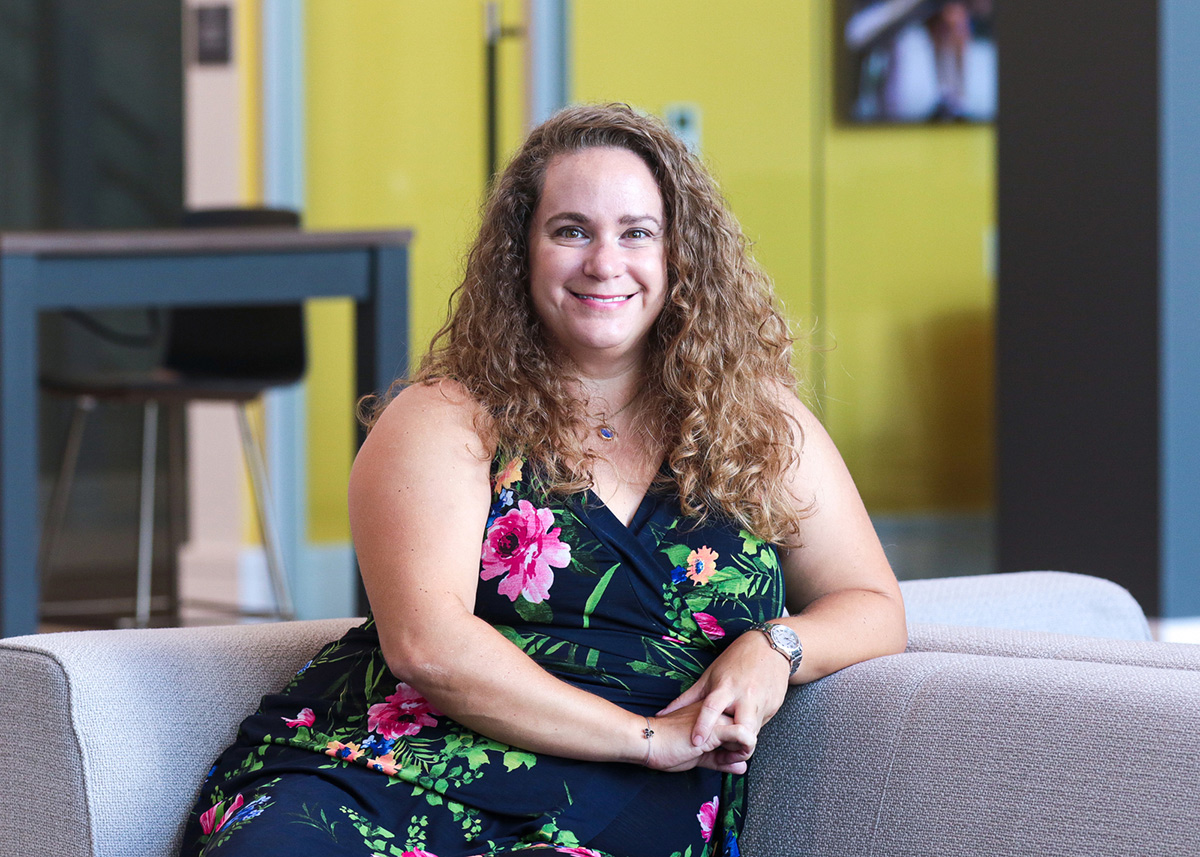 Zavattaro's work with the Rockefeller Institute will focus on the challenges facing the deathcare workforce.
Staci Zavattaro, a professor with the UCF School of Public Administration, was named a Richard P. Nathan Public Policy Fellow by the State University of New York's Rockefeller Institute of Government for the 2022-23 term.
Zavattaro is one of six researchers from around the country selected for this year's Nathan fellowship cohort, which aims to select experts with "cutting-edge policy expertise" to partner with the Rockefeller Institute's researchers to address contemporary issues in the public sector. This year's fellows will address an array of public policy challenges, from gun violence and public health to local government fiscal management and environmental justice.
"We are eager to welcome and support this diverse group of leading scholars as they carry out timely research across key issues facing New York State and the nation," says Laura Schultz, executive director for the Rockefeller Institute. "The Nathan fellowship program continues to be an excellent vehicle for facilitating the flow of research from experts to policymakers and the public, and we look forward to advancing the work of this year's fellows."
"I am so honored to join the amazing cohort of fellows," Zavattaro says. "It's exciting to be working with these colleagues on such a wide variety of today's most pressing policy issues."
Zavattaro's work with the Rockefeller Institute will focus on the challenges facing the deathcare workforce – which includes medical examiners and coroners – based on her recent research on understanding the public service aspects of death management. She will spend her time addressing resource and policy interventions needed within the sector, from waning workforce supplies to practitioners' mental health.
"Research focuses a lot on healthcare, but deathcare planning and response is equally crucial in our society given equity and vulnerability concerns," Zavattaro says.
Doug Goodman, director of the School of Public Administration, says the depth of Zavattaro's research – which relies heavily on interviews with local governments' cemetery managers, crypt keepers and medical examiners – sheds necessary light on public servants whose critical work goes largely unnoticed.
"I know I speak for our entire school when I express how excited I am for Staci," Goodman says. "I am constantly impressed with her groundbreaking research and her ability to ask the important questions that others have ignored. Her recent work on death management is just one of several areas of study in public administration that simply weren't talked about before."