Ruth Kessa and Ratna Okhai are among nearly two dozen students and young professionals to receive the year-long fellowship for 2023.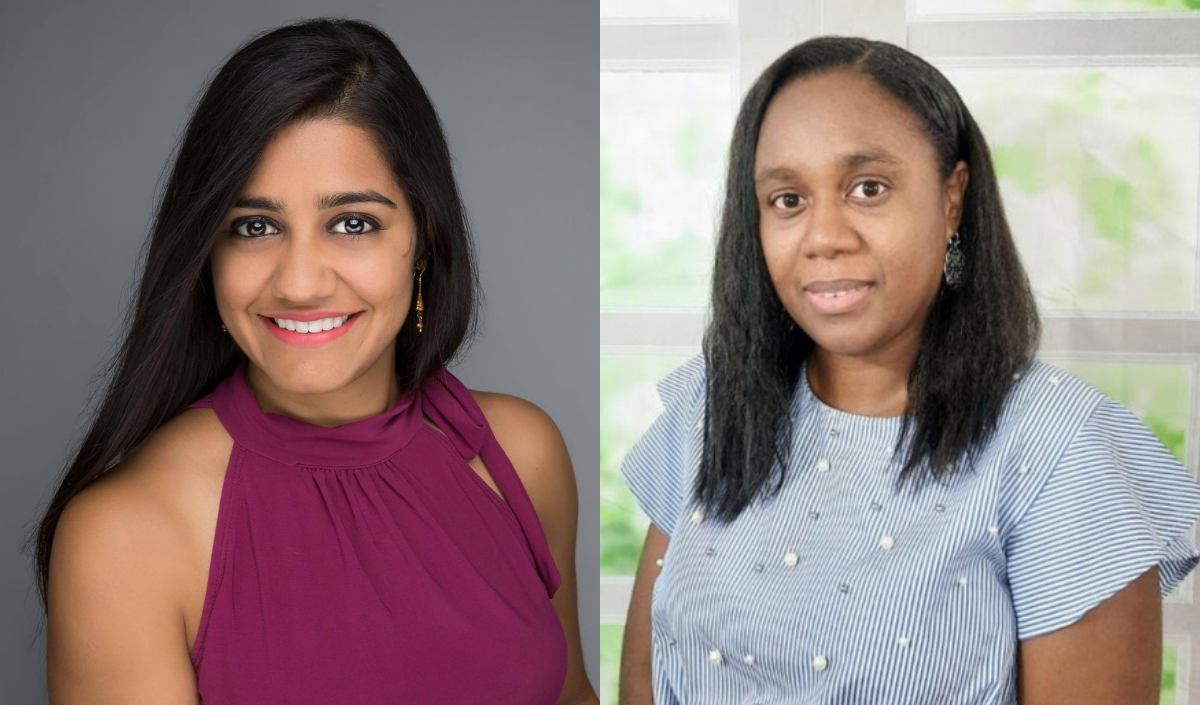 Ratna Okhai, left, and Ruth Kessa recently received Founders' Fellowship awards from the American Society for Public Administration.
Two UCF Public Affairs PhD candidates were recently recognized by the American Society for Public Administration (ASPA) with the competitive Founders' Fellowship for 2023.  
As the field's most prominent scholarly organization, ASPA rewards high-achieving students and young professionals with financial, networking and membership incentives through the fellowship program. Fellowship awards are presented at ASPA's annual conference. 
Ratna Okhai, a public affairs doctoral candidate in her final semester of the program, has focused her dissertation research on the policy and practice of interorganizational coordination networks, specifically in the context of disasters. In addition to receiving the ASPA Section on Professional and Organizational Development's annual scholarship, she has also been published in several journals and will be joining the University of South Florida's School of Public Affairs as an assistant professor this fall. 
"Being selected for this honor was very humbling," Okhai says. "I am hoping to use this fellowship as a platform to meet other scholars in the field. Additionally, I would like to use this award as an opportunity to highlight the work I am doing so that, hopefully, I can gain insight from other scholars and become more active in the profession." 
Ruth Kessa's dissertation research centers around at-risk perceptions among Hispanic and Latino families with developmental disabilities based on culture. Kessa was also named a Mellon Fellow by the University of Illinois-Chicago's Crossing Latinidades Humanities Research Initiative last year.  
"This fellowship will have a positive impact on my career," Kessa says. "It will provide mentorship, professional support and networking so I can continue to pursue goals that would otherwise be difficult to achieve as a junior scholar. I will have the opportunity to meet with public administration and public affairs experts with a background in emergency management and policy. Under their leadership, I will gain new insights and perspectives that will make me an influential and brilliant scholar." 
Founders' Fellows committee co-chairs Steve Condrey and Rachel Emas say the 2023 cohort is one of the organization's most dynamic classes yet. 
"ASPA's Founders' Fellows program is a terrific and meaningful way for public administration students and early-career practitioners and scholars to expand their networks, participate in groundbreaking work and learn from some of the most significant names in the field," they say. "We look forward to their year ahead in this exciting program and can't wait to see the difference our fellows make within the discipline."