The new internship director and internship experience coordinator are working together to redesign the internship process to promote a more successful student experience.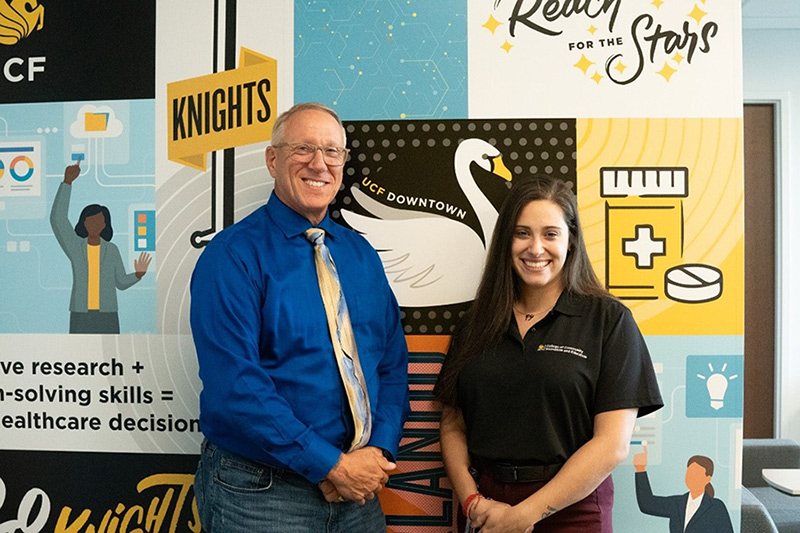 Phillip Wessel and Skye Schwartz are leading the school's internship program. (Photo credit: Natalie Fedor)
Associate Instructor Phillip Wessel recently took on the role of internship director, and the school also welcomed Skye Schwartz as an internship experience coordinator to help revamp the internship program for the health administration programs, prioritizing the student experience.
"We're in the process of rebuilding the internship program to make it the best it can be," Schwartz says. "We are trying to figure out how we can make this class more career-focused and make sure that they're ready to go out and interview and have the right skills to get into the workplace for an internship."
Part of preparing the health services administration undergraduate students and the Master of Health Administration students is an orientation course. Required for all students the semester before beginning an internship, the orientation helps them prepare for internship and career readiness by checking résumés, and cover letters, as well as interview preparation.
Although all students are required to complete an internship to graduate, the most important part — securing an internship — is largely up to the student. Students are not confined to the Central Florida area for their internships, either.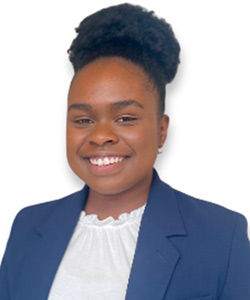 Taylor Horne
"We don't limit the student," Wessel says. "Part of that is thanks to our health services administration program being available both 100% online and 100% available in the classroom. We have students who are in California doing internships and elsewhere, so we're interacting with preceptors all over all over the country."
Many do choose to stay in the area thanks to the strong partnerships the school maintains with local institutions. Master's student Taylor Horne recently completed an internship with the assistant vice president at the Orlando Health Cancer Institute.
"Not everyone gets to say they got to work with a vice president of a cancer institute, so it was a huge blessing," Horne says. "I'm really humbled to have had that opportunity and to be able to sit at the table with senior leadership. I was in a CEO council meeting, which was huge. It was a really good experience. I was able to learn from a lot of folks in the room, and I'm just blessed that UCF was able to provide this opportunity and maintain that relationship with Orlando Health. Also, utilizing the UCF platform to submit my applications and know what is needed to apply was really helpful. They set you up for success."