Criminal Justice Undergraduate Minor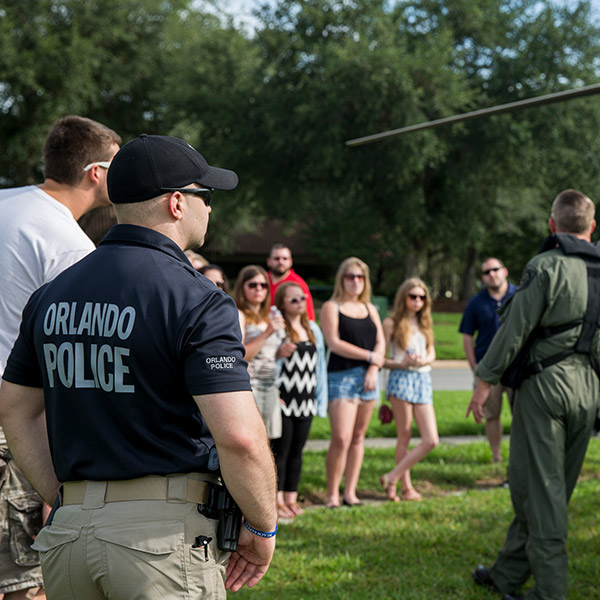 The Criminal Justice Minor is open to all UCF students.
Interested students are strongly urged to officially declare the minor as early as possible but no later than when they submit their Intent to Graduate form (must be completed the semester before a student intends to graduate).
A minimum GPA of 2.0 is required in all course work used to satisfy the minor. Grades less than "C-" (1.75) are not accepted. Internship or independent study credit cannot be used toward the minor. Credit by exam (TSD, Military credit) may not be used as well.
To earn a minor in criminal justice, students take classes in subjects such as:
criminal justice system
crime in America
prosecution and adjudication
corrections and penology
police and society
See the UCF Undergraduate Catalog for the official requirements for the Criminal Justice Minor.
Application Process
There is no application process per se, rather students declare a minor.
To declare a minor, a student must complete a Minor Declaration form, available online through the student's MyUCF account or at Undergraduate Student Affairs (HS II – Suite 115). This form must be signed by the student's advisor and the chair of the department.
Learn more about adding a minor.