From attending conferences and participating in an internship to joining a professional organization, criminal justice students have numerous resources and opportunities to develop their professional skills. Our programs prepare students to join the field whether they want to pursue a career in law enforcement, corrections, law school, academia or private sector.
Criminal Justice and Public Service Annual Conference
Hosted by pre-professional criminal justice fraternity Lambda Alpha Epsilon, the Criminal Justice and Public Service Conference provides a space for students to seek employment, internships and volunteer opportunities with various local, state and federal agencies in attendance. The conference was recently recognized as the National Criminal Justice Month Program of the Year by the Academy of Criminal Justice Sciences.
Student Organizations
Joining a student organization is a great way for students to continue learning and network outside of the classroom. Members work on a variety of community projects related to the criminal justice field. The department sponsors two organizations:
Alpha Phi Sigma
Alpha Phi Sigma is a national criminal justice honor society that recognizes excellence of undergraduate and graduate students of criminal justice. To learn more and join the UCF chapter, contact Debra Ross and find us on Find Alpha Phi Sigma on Facebook.
Lambda Alpha Epsilon
Lambda Alpha Epsilon is a pre-professional criminal justice student-service organization. It provides students with networking and community-involvement opportunities. Each spring, we host a universitywide conference with dozens of agencies and law schools participating in networking, panel sessions and a career fair.  Find Lambda Alpha Epsilon on Facebook.
Professional Organizations
Internships
Explore career options, gain valuable professional experience and connect with experts in the field. We have over 100 partnerships with public and private organizations through which students can intern.
Criminal justice professionals are always in high demand. Students can pursue careers in diverse fields including policing, courts, corrections or in the private sector.

Law Enforcement and Corrections
There are various career paths available in law enforcement and corrections. Students can pursue careers as sworn officers or civilian positions like crime analysts or victim advocates.

Graduate School and Academia
A career as an academic or researcher most often starts with graduate school. UCF offers several graduate programs in criminal justice and other related fields.

Law School
Law school is a popular career path for criminal justice graduates. With a variety of minors, certificates and resources, students are well prepared to apply for law schools.

Private Sector
The private sector of criminal justice is growling quickly. Careers in the area include cyber security, loss prevention, risk management and private investigations.
Where Our Alumni Work
Our alumni have found work in a variety of positions and organizations after graduation.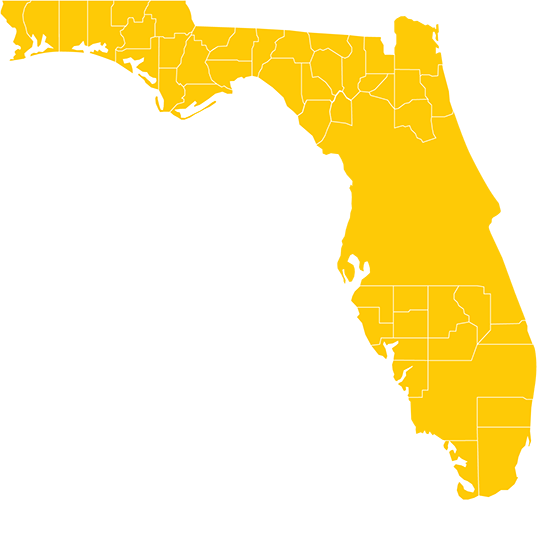 Florida Department of Corrections
Orange County Sheriff's Office
Seminole County Sheriff's Office
Osceola County Sheriff's Office
Florida Department of Children and Families
Florida Department of Juvenile Justice
Lockheed Martin
Indian River County Sheriff's Office
Office of the State Attorney
Orlando Health