The Department of Health Management and Informatics at the University of Central Florida offers innovative academic programs in health management that prepare students for the challenges of a highly turbulent and competitive health care industry.
Explore our website to learn more about our distinguished faculty and the curriculum and opportunities that make up these exciting academic programs.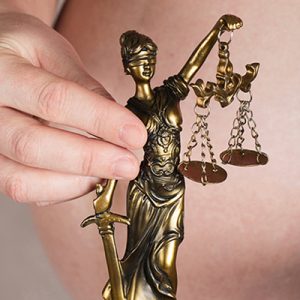 The findings are increasingly important as instances of opioid use disorder at delivery continue to rise ...
Read More
Beginning August 26, 2019, the Department of Health Management and Informatics will hold undergraduate, graduate, minor and certificate programs in health informatics and health administration at the new downtown campus. UCF Downtown provides innovative education for high-demand fields that integrate with industry and place thousands of students within walking distance of jobs and internships. The campus is a 5-minute walk from SunRail, just two SunRail stops away from the city's largest hospital systems and in close proximity to many other jobs and internships.
Recent Faculty Publications
Andraka-Christou, B., Alex, B., & Madeira, J. L. (2019). College student preferences for substance use disorder educational videos: A qualitative study. Substance Use & Misuse. DOI
Mazurenko, O., Andraka-Christou, B., Bair, M., & Harle, C.A. (2018). Balancing patient-centered and safe pain care for non-surgical inpatients: Clinical and managerial perspectives. The Joint Commission Journal on Quality and Patient Safety [Forthcoming].
Cortelyou-Ward, K., Schulte, M., & Pettit, L. (2018). Assessing the value of digital health: Leveraging the HIMSS Value STEPS ™ Framework. Boca Raton, FL: Taylor & Francis Group, LLC.
Barry, J., Srinivasagopalan, S., Thankachan, S. V., & Gurupur, V. (2018). Diagnosing Schizophrenia: A Deep Learning Approach (p. 549). Washington, DC: BCB '18 Proceedings of the 2018 ACM International Conference on Bioinformatics, Computational Biology, and Health Informatics. DOI