The ReW.I.R.E. Project at UCF seeks to rewire hearts and minds as we use participatory research, powered by A.I./technology to ask: "What Is Racial Equity?" The project will enlist participants across the world to capture images and narratives and explore perspectives and lived experiences of race across identities. Thousands of collected images and experiences from community participants will be thematized to generate and disseminate research findings and content for academic, educational, and social media audiences.
The ReW.I.R.E. Project is led by the following interdisciplinary team of scholars whose primary research focus is equity.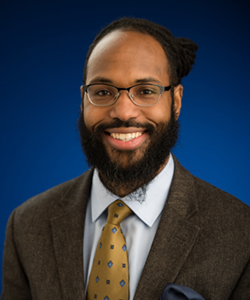 L. Trenton S. Marsh, Ph.D.
L. Trenton S. Marsh, Ph.D., is an Assistant Professor of Urban Education and a program liaison for the Public Affairs' Ph.D. program at UCF and he is the faculty lead of the ReW.I.R.E. Project. Centering on equity and diversity, his participatory research has intersecting commitments: (1) understanding the experience of minoritized students and families within various settings; (2) engaging the multivocality of youth/students, families, and communities; and (3) informing practices and micro-level policies within relationship-centered and social justice-oriented settings. Prior to academia, he was a Managing Business Consultant at IBM Corporation, leading international, cross-sectional teams implementing user-informed data and technology.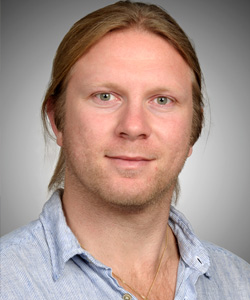 Alexander Mantzaris, Ph.D.
Alexander Mantzaris, Ph.D., is an Assistant Professor in the department of Statistics and Data Science at the University of Central Florida. He focuses on social media analysis using Network Science and Machine Learning by leveraging the technologies of the Big Data revolution. His research has focused on uncovering bias/collusion in competition and games, modeling social dynamics, and understanding political polarization from the mathematical perspective. Prior to academic, he worked in the commercial sector on targeted advertising with Twitter and analyzing digitally collected surveys.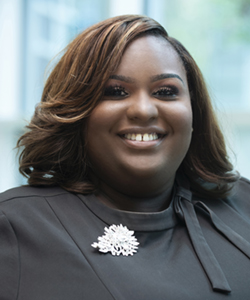 Amanda Wilkerson, Ed.D.
Amanda Wilkerson, Ed.D., Assistant Professor of Urban Education and Higher Education, is a practitioner scholar, loyal public educator, and a "Renaissance Woman," who seeks to build a better world through cooperation, collaboration, and community action. Through her passion for higher education, Amanda is enhancing how students seize the promise of a post-secondary education through access. Specifically, she creates and manages collaborative partnerships that provide important services in the Central Florida area; works across the state of Florida on community development projects, charitable missions, and advocacy initiatives for nonprofit organizations and government agencies; and creates educational materials and opportunities centered on significant social, political, and economic matters. Dr. Wilkerson also develops workshops for nonprofit organizations on how to encourage a college going culture for the families these organizations serve.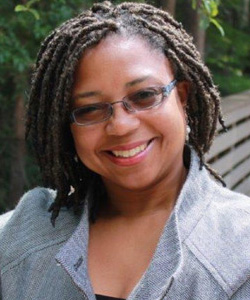 Claudine McLaren Turner, Ph.D.
Claudine McLaren Turner, Ph.D., is a Postdoctoral Scholar with the Division of Student Learning and Academic Success at UCF. Her research focuses on: (1) factors influencing professional socialization of faculty from historically minoritized groups who work in White, male, and heterosexual spaces; and (2) high impact practices that promote undergraduate student retention, persistence, and graduation. Her published works have interrogated programs and initiatives that promote student success at historically Black colleges and universities, microaggressions in the postsecondary educational work environment, and faculty diversity at minority serving institutions.
Regional Collaborators
Regional Collaborators
Regional Collaborators of the ReW.I.R.E. Project are spread throughout the United States and other countries. These diverse individuals comprise community advocates and university affiliated members. Some of our Regional Collaborators include:
Darrell Butler is President of Butler Consulting Group – BC Innovations.  For more than 20 years he has assisted organizations in "making workplace tension productive" through strategic consulting, training, and speaking in the areas of diversity/equity/inclusion, implicit bias, personal empowerment, and work-life balance. (Greater Orlando, Florida area/Southeastern region)
Justin Miller, MA, serves as the Assistant Director of the Center for Public & Nonprofit Management at the University of Central Florida. (Greater Orlando, Florida area/Southeastern region)
Charles H. Lea III, Ph.D., is an Assistant Professor at the University of Houston Graduate College of Social Work. (Greater Houston, Texas area/South region)
Pamela Brandy Webb, MSN, is affiliated with a Historical Black College of Nursing. (Greater Houston, Texas area/South region)
Dimitri Dounas-Frazer Ph.D., is an Assistant Professor of Physics & Astronomy and of Science, Mathematics, and Technology Education at Western Washington University. (Bellingham, Washington/West region)
Mike Spencer, Ph.D.,  (Kānaka Maoli, he/him/his) is the Presidential Term Professor of Social Work at the University of Washington School of Social Work and Director of Native Hawaiian, Pacific Islander, and Oceania Affairs at the University of Washington Indigenous Wellness Research Institute.  Mike's research examines health and wellness among Black, Indigenous, People of Color (BIPOC) communities, and specifically the diasporic Pasifika population. (Seattle, Washington/West region)
Nadya Hajj, Ph.D., is an Associate Professor of Peace & Justice Studies at Wellesley University and co-director of the university's Peace Institute. (Greater Boston area/East region)
Chioma Nnaji, MPH, MEd, is the Program Director of the Multicultural AIDS Coalition. (Greater Boston area/East region)
Brandy Pryor, Ph.D., is an Assistant Professor, Health Promotion & Behavioral Sciences at the University of Louisville in Kentucky. (Louisville, Kentucky/Midwest region)
Mawethu Nyakatya is the Manager of Research Partnerships at Stellenbosch University's Division for Social Impact in South Africa. (Stellenbosch/Cape Town, South Africa region)
Consultants
Context and Content Consultants
The ReW.I.R.E. Project also has a host of context and content consultants across the world that work alongside the project to create equitable racial healing and re-empowerment experiences for participants and their communities.
Advisory Board
Advisory Board
The ReW.I.R.E. Project has an advisory board that offers perspectives from a variety of organizations and industries who help us monitor our activities as well as disseminate emerging themes from their respective public and private platforms.
The ReW.I.R.E. Project requires a deep knowledge of the PhotoVoice approach, the process of enlisting community partners, technical assistance to foster racial equity, and the capacity to provide services to multigenerational communities, organizations, and policymakers. To that end, UCF has partnered with the following three organizations to strengthen the ReW.I.R.E. Project's ability to address racial equity and foster racial healing at the global level:
Photovoice Worldwide, LLC facilitates trainings, consulting, and webinars in the use of Photovoice, an innovative way to reflect, talk, learn, share, and make a difference for yourself and others and a straightforward method fostering patient, family, and community dialog. Photovoice puts cameras in the hands of people with valuable lived experience so they can: (1) explore and share their perspectives on health, family, community, and their futures; (2) highlight social justice issues; and (3) identify needs and collaborate for change.
PHOTO CREDIT: Laura Lorenz, 2001, "Pictures that Speak: Involving Youth in Community Health," Mdantsane Township, Eastern Cape, South Africa.
The Equity Lab works with communities, organizations, and individuals who are committed to engaging in the serious, difficult, and deeply necessary work of antiracism. The mission is to support diverse stakeholders as they take on race, equity, diversity, and inclusion (REDI) problems, accelerating their transition toward a more liberatory, community-centered society that values the gifts and potential of all of its members. By developing an understanding of identity and historical and cultural contexts, our partners are empowered to become agents of progress in their personal and professional spheres.
Photo credit: Jonathan Bertsch
Photo credit: American Dreaming Inc.
Photo credit: Jonathan Bertsch
Photo credit: American Dreaming Inc.
Photo credit: American Dreaming Inc.
Microsoft supports Artificial Intelligence (A.I.) for Good which is about "Providing technology, resources, and expertise to empower those working to solve humanitarian issues and create a more sustainable and accessible world" and making sure that A.I. is used in a responsible way.
Contact Us
As the ReW.I.R.E. Project works to secure funding and global partners, detailed project plans are confidential.
Contact us at rewire@ucf.edu if you need more information or wish to discuss joining us.