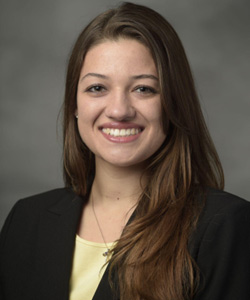 Juliana Hirn, Ed.S., CCC-SLP, has her Educational Specialist degree in Communication Sciences and Disorders (CSD) from the University of Georgia. She earned her bachelor's and master's degrees in CSD from the University of Central Florida (UCF), where she is currently enrolled as a doctoral student. She is an experienced speech-language pathologist (SLP). The personal experiences with her disabilities drew her to research interests, including dialogic reading, learning disabilities, developmental delays, early intervention, early literacy, and American Sign Language.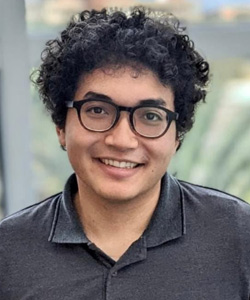 Yacine Tazi is currently earning his Ph.D. in Education (Methodology, Measurement, and Analytics) from the University of Central Florida. As a TJEEI Fellow, Yacine brings in his experience and knowledge in computer programming, data visualization, and analytics. Yacine is thrilled to continue working with TJEEI throughout his doctoral program serving the needs of children and adults through interdisciplinary research, practice, and partnerships. When he isn't working or researching, Yacine enjoys traveling and meeting people from different cultures and backgrounds.
Lindsey Pike is a doctoral student and second-time UCF Knight. She earned her bachelor's degree in Literature from Lees-McRae College in 2009 and her Master's degree in Social Work from UCF in 2013. She worked in central Florida public schools as both a social worker and an Exceptional Education teacher over the past six years. Ms. Pike will complete her Intervention Specialist Master's Certification this semester through Project Bridges at UCF. She is currently working as a Graduate Research Associate on the Teacher Quality Partnerships: Downtown Experience Grant. Ms. Pike enjoys traveling, reading, yoga, and exploring new cultures in her free time. Her research interests include secondary students with learning disabilities, teacher preparation, and teachers with disabilities.
Dr. Tucker is a faculty member in the Program of Physical Therapy at the University of Central Florida. She received her Bachelor of Science in Psychology from the University of Alabama, a Master of Science in Physical Therapy from the University of Indianapolis, and a Doctorate in Physical Therapy from the University of South Alabama. Dr. Tucker is currently pursuing a Doctorate in Education in the Exceptional Education Track at the University of Central Florida. She is board certified in pediatrics by the American Board of Physical Therapy Specialties (ABPTS). Dr. Tucker is the Director of UCF Go Baby Go and Co-Director of the IMOVE lab. She serves on the Medical Advisory Board for the Down Syndrome Association, the Advisory Board for the Creative School at the University of Central Florida, and is a Medical Director of international missions with Sharing Smiles. She has presented on physical activity, service delivery models, and promoting early mobility nationally. Her research interests focus on physical activity and participation in children with and without disabilities, early mobility, and, parent education. Dr. Tucker maintains clinical practice and consultation in private practice in Orlando, Florida.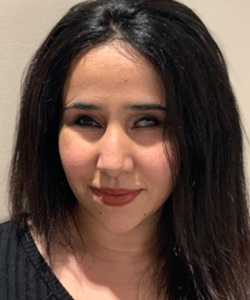 Abeer Ali
Third Year Saudi Arabia Consulate
Sami Algethami is an international student from Saudi Arabia. He is earning his Ph.D. from the University of Central Florida. His goal is to make special education resources more accessible for parents and teachers in Saudi Arabia. Sami's research interest is the effects of technology on students with behavioral disorders. Also, He is interested in Positive Behavior Intervention and Support PBIS"