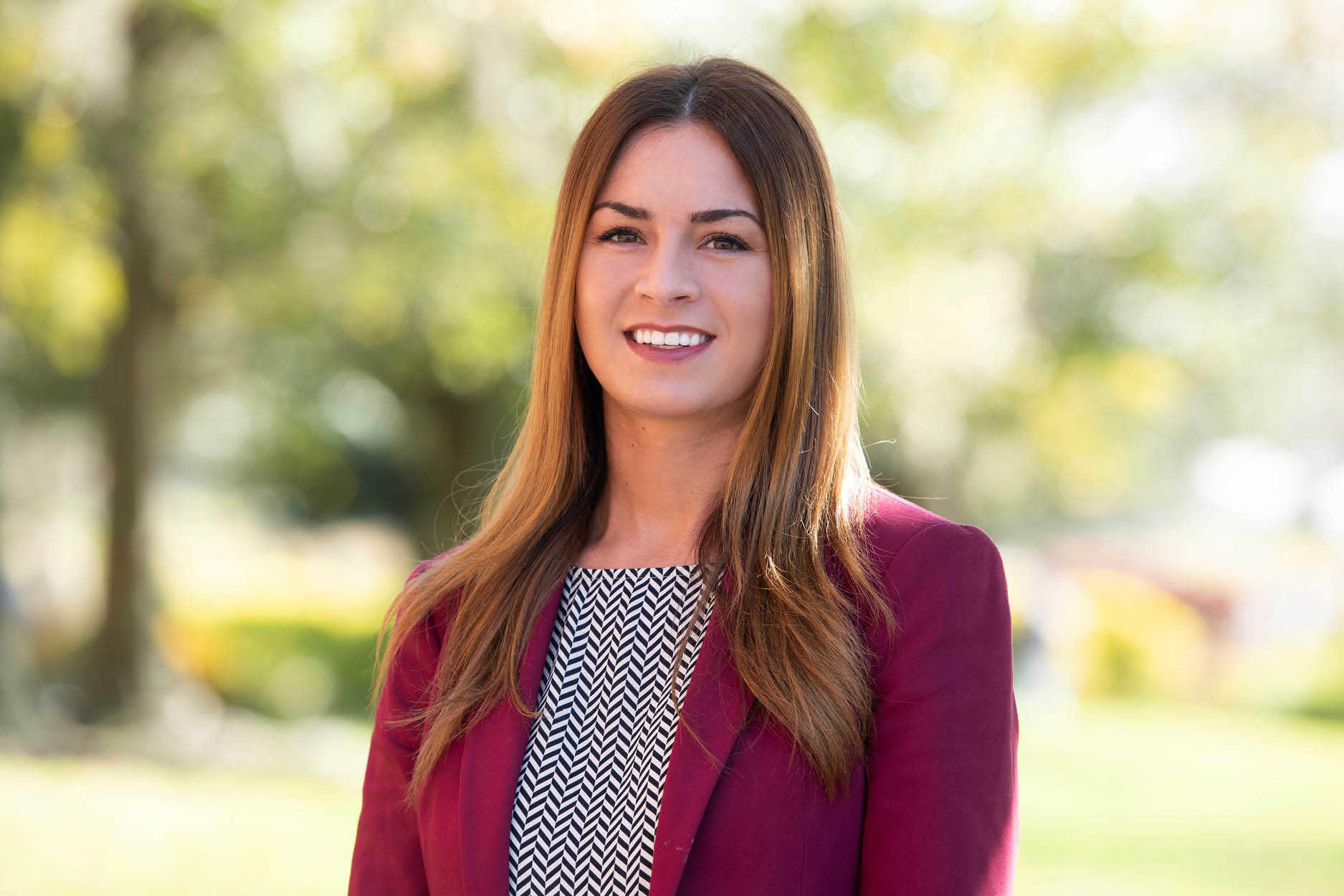 Most college athletes have access to highly-skilled doctors, physical therapists and trainers. They are offered academic support through tutoring and a dedicated space for study. Some of these college athletes receive scholarships. However, the expectations of strength, stability and 'mental toughness' inherent in sports culture often result in college athletes' silence over concerns of their own mental health.
Saundra Tabet, who is a doctoral candidate in counselor education at UCF, was recently awarded a grant of close to $10,000 from the American Athletic Conference for her research, "An Investigation of College Student-Athletes' Mental Health Stigma, Help-Seeking Attitudes, and Psychological Wellness Scores Using Structural Equation Modeling."
While pursuing her undergraduate degree, Tabet was a Division I soccer player and remembers the stress. "I was exposed to different pressures, trying to balance athletics at a college level and school. College athletes are stretched thin. A lot of times the focus is on physical health and their mental health is overlooked."
Tabet believes counselors would benefit from a better understanding of the unique facets and structures in the college athlete experience.
Multiple stressors push college athletes to the extreme, and time constraints seem to be a significant stressor specific to this population, according to Tabet. While the weekly commitment for student-athletes is 20 hours, most report participation in their sport at over 40 hours a week, based on her research.
In her study, Tabet is examining the stigma associated with college athletes seeking mental health care for depression and anxiety, along with a culmination of life stressors, many related to their sport.
"Think of traveling. When I played, we typically missed Thursdays and Fridays because of out of town games. That involves making up two days of class." College athletes are under pressure to perform well and keep up with the sport's physical demands. In addition, some students are on a scholarship and their GPA determines their eligibility to play while their performance determines their eligibility to keep their scholarship.
"And then there are the social pressures," Tabet says. "For some of these college athletes, their lives are in the public eye. Like putting an 18-year-old on national news — I don't think they come into college equipped with the skills on how to deal with these multiple pressures."
An onsite mental health clinician could help normalize help-seeking attitudes.
Add the regular stressors of a full-time student, like class schedules, schoolwork, a healthy social life, time management and family, romantic and interpersonal relationships, and it seems there could be significant effects on their psychological wellness.
If Tabet finds that student-athletes' mental health stigma influences their help-seeking behaviors, she hopes to investigate possible interventions designed to decrease mental health stigma. "An onsite mental health clinician could help normalize help-seeking attitudes. A college athlete could reach out and say, I need to talk. I'm really having a bad day, without feeling ashamed. In addition, it might help to open up the conversation and make sure student-athletes know about mental health resources."
---
The UCF Counselor Education program is designed to educate and prepare competent professional counselors and counselor educators from diverse backgrounds to advance the profession through practice, scholarship, research, leadership, advocacy and service. The program uses a reflective-practitioner model that integrates the use of intensive clinical experiences, research, intellectual and creative resources, and current technology to work within a global society. The program further emphasizes a holistic approach to counseling whereby individuals, couples, and families are encouraged to believe optimal personal, educational and relational development.
---