Professional counselors and counselor educators make significant impacts in the lives of their clients and students. From relational concerns to career planning to co-occurring mental health disorders, professional counselors come alongside their clients and aid them in making life-enhancing decisions. Similarly, counselor educators prepare the next generation of professional counselors through their teaching, supervision and scholarly research. If you want to make a substantial difference in people's lives, consider a graduate degree from our nationally ranked and nationally accredited Counselor Education program at UCF.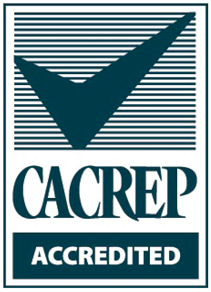 Our program is accredited by the Council for the Accreditation of Counseling and Related Educational Programs.
Community Counseling and Research Center
Meeting community mental health needs through an advanced counselor-in-training model.
Graduate Faculty Scholars and Adjuncts
Shainna Ali, Ph.D.
Bill Blank, Ph.D.
Ed Brand, Ph.D.
Sheri Dressler, Ph.D.
Vincent Giegel, Ph.D.
Susan Hambleton, Ph.D.
Shea Hughes-Brand, Ph.D.
Matthew Munyon, Ph.D., N.C.C.
Tiffany Schiffner, Ph.D.
Nicola Williams, Ph.D.