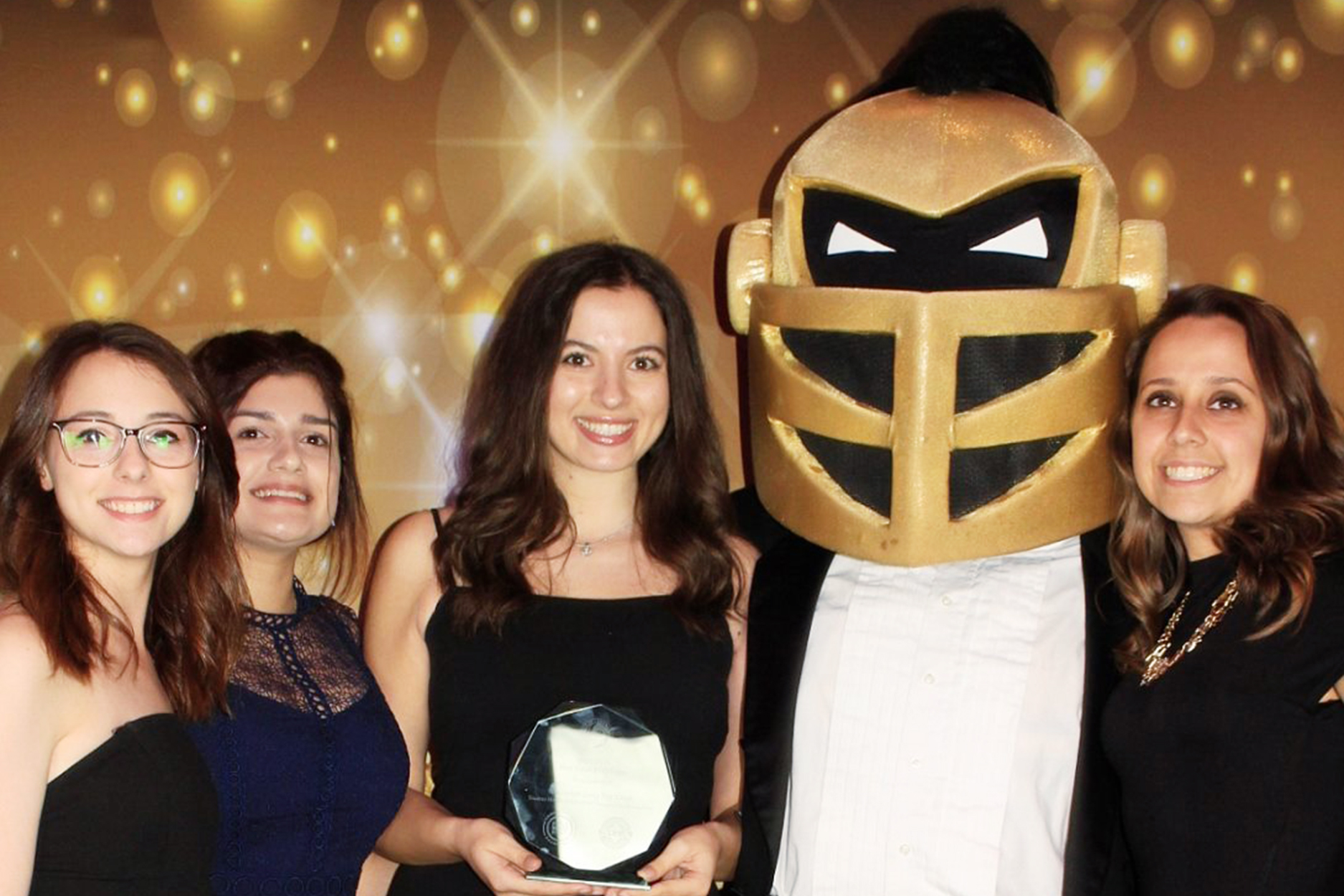 SHIMA leadership accepts the 'Best Event for a Small Group' at this year's SGA Impact Awards. SHIMA leadership (left to right): Renann Kassis, President; Jolene Kitt, Vice President; Destiny Maday, Treasurer; Peyton McCracken, Secretary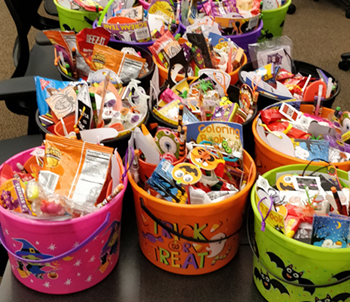 SHIMA members finish up the final assembly of the Trick or Treat Buckets.
The Student Health Information Management Association (SHIMA), an organization providing educational events and volunteer opportunities for health management and informatics students, received 'Best Event for a Small Group' at this year's SGA Impact Awards.
During the SHIMA 2018 Halloween Candy Bucket Event, the student organization collected items from members and assembled trick-or-treat buckets for children at a local, domestic violence shelter. A few members from the Health Services Administration Student Association, an organization for UCF students interested in pursuing careers in healthcare administration, also helped with assembling the buckets.
With the help of SHIMA's event, children in these shelters who could not participate in Halloween's door-to-door tradition received 40 trick-or-treat buckets — the highest amount of buckets to date.
---
The Department of Health Management and Informatics at the University of Central Florida offers innovative academic programs in health management that prepare students for the challenges of a highly turbulent and competitive health care industry.
---