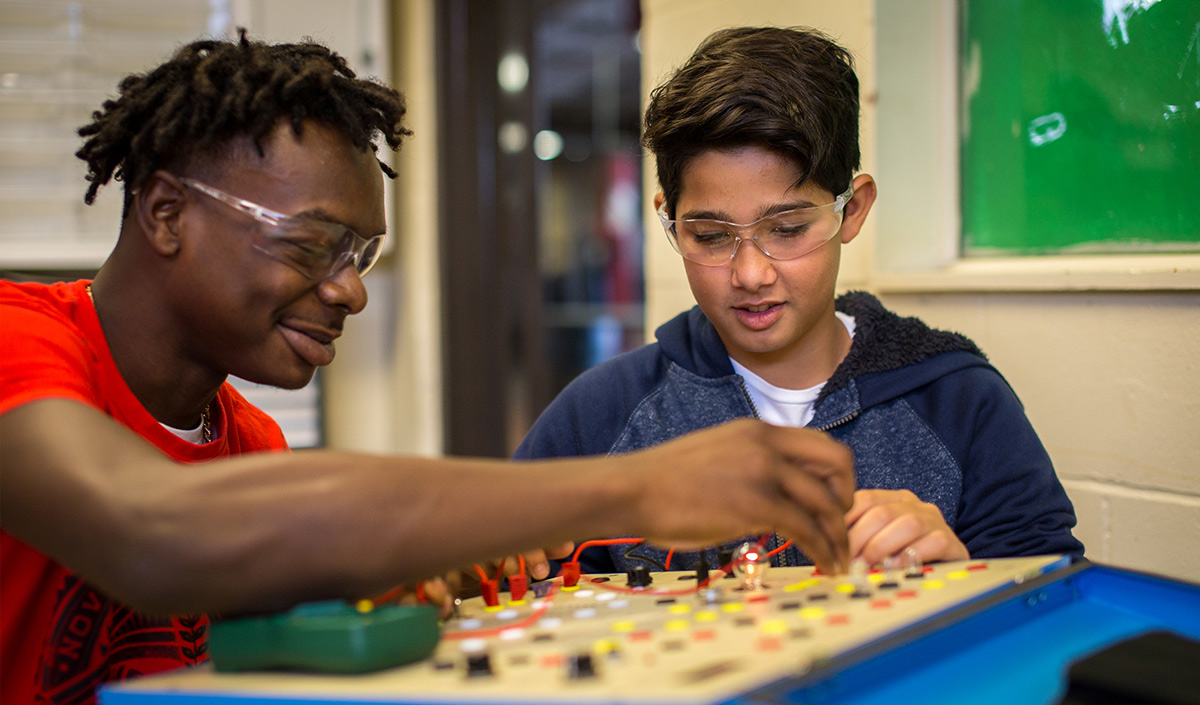 Career and Technical Education at Orange Park High School (Courtesy Clay County District Schools)
Ten schools located in seven school districts across the state will receive state grant funds to become a Community Partnership School. State leaders allocated $7.1 million in this year's budget – more than four times the funding available in previous years – to bolster Florida's existing Community Partnership Schools and create new ones across the state.
Community Partnership Schools are designed to maximize success both inside and outside the classroom, help reduce crime and enhance the overall quality of life for underserved communities. The schools deliver services such as tutoring and mentoring, medical and dental care, and workshops on resume building and financial literacy. Resources are available to students, their families and area residents.
School districts interested in establishing a new Community Partnership School applied for grant awards to support their first-year costs, with each of the selected schools receiving $80,000. Districts are required to provide a 25 percent match, either from public or private funds, or from in-kind donations.
The schools selected for funding include:
Arthur & Polly Mays Conservatory of the Arts in Miami
Miami Southridge Senior High School in Miami
Homestead Middle School in Homestead
Gulfstream Academy and Early Learning Center
College Park Elementary School in Ocala
Dodgertown Elementary School in Vero Beach
Eccleston Elementary School in Orlando
Jones High School in Orlando
Manatee Elementary School in Bradenton
Orange Park High School in Orange Park
A second opportunity for additional schools to apply began Sept. 23. The total number of Community Partnership Schools in Florida is expected to reach 27 by the end of the year. Full implementation of a Community Partnership School is typically a five-year process.
The 15 Community Partnership Schools already in place in Florida have seen gains such as increased graduation rates, improved teacher retention and fewer out-of-school suspensions. Schools last year reported 193,000 hours of student tutoring, 2,300 primary healthcare visits, and 37,200 volunteer hours donated, among other deliverables.
UCF's Center for Community Schools serves as the statewide grant administrator and provides training and technical assistance to Florida school districts. Florida's Community Partnership Schools model requires four partners — the school district, a healthcare provider, a nonprofit organization and a college or university — all of which commit long-term support, often for at least 25 years.