UCF relationship experts from the Marriage and Family Research Institute offer advice for lowering stress and nurturing your relationship.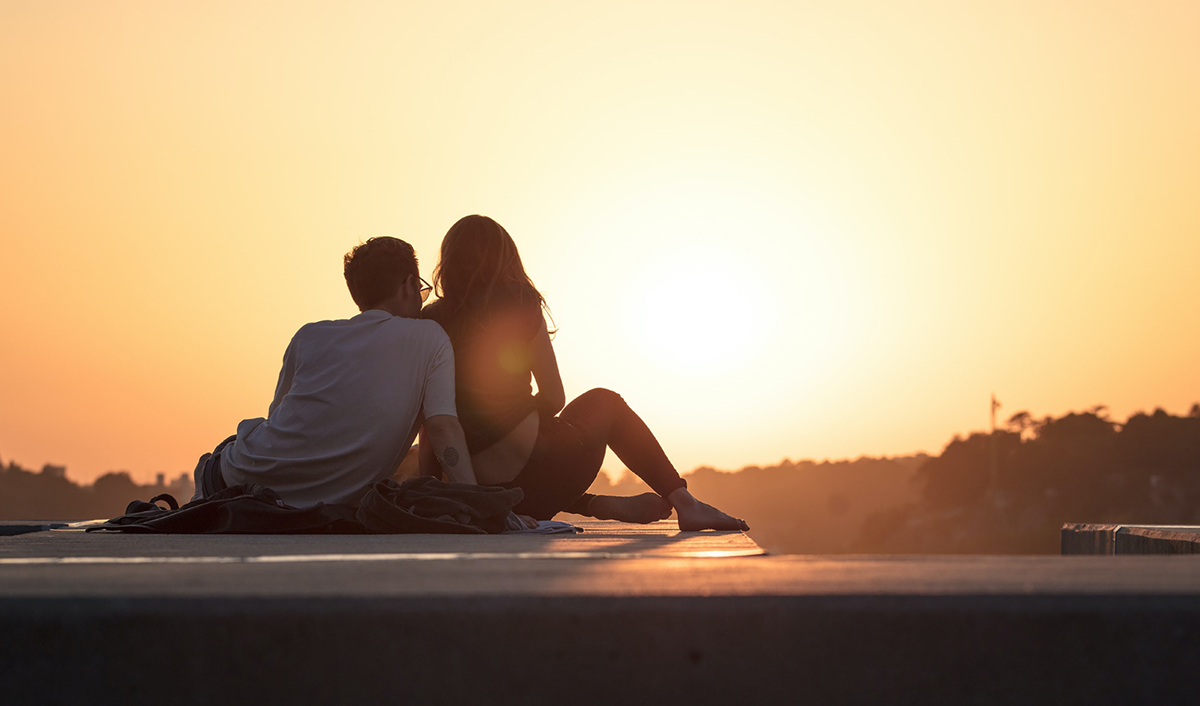 (Photo by Khamkéo Vilaysing on Unsplash)
"Relationships today are faced with multiple stressors," says Sejal Barden, executive director of the UCF Marriage and Family Research Institute (MFRI) and associate professor of counselor education. "Couples work longer hours, leaving less time to spend with their partners. They live farther away from friends and family, which disconnects couples from community support. They are also dealing with economic uncertainty and growing health issues, especially since the pandemic."
The good news is that in as little as five minutes a day, according to Barden, you can do a lot of meaningful relationship work. May is Mental Health Awareness Month, so we spoke with the MFRI team to learn how to tend to our relationships amid a mountain of stress.
Ask for help.
Social support is a major factor in the health of relationships. Work to move beyond the stigma of seeking help and reach out to friends and family for support. You can also check locally for programs that provide relationship education. This month, MFRI relaunched Project Harmony, a relationship education program in Central Florida offered in Spanish and English at no cost to couples. The program, funded by the Administration for Children and Families in the U.S. Department of Health and Human Services, provides simple and practical tools for couples to develop effective listening skills — aiding in how partners communicate, manage stress, develop coping skills and better understand each other's perspectives.
Barden, principal investigator of Project Harmony, says this year the program expanded their services to meet the growing needs of the community. In addition to receiving relationship education, each couple will be paired with a personal coach who guides them through their journey. Couples also have the option of a face-to-face or online program. The online program gives couples the flexibility of a self-paced curriculum that they can take part in over a six-week period from the comfort of home. The face-to-face program is a great way to build community, network and meet other couples once a week for four weeks at UCF's main campus, offering meals at every workshop and childcare at no cost. Both programs offer gift cards, too.
Find ways to relax in stressful situations.
Expected and unexpected life stressors can harm relationships, says Dalena Dillman Taylor, co-principal investigator for Project Harmony and associate professor of counselor education. "In our workshops, we teach couples how to relax in stressful situations through guided meditation. De-stressing the body, mind and breath through guided meditation is shown to help lower cortisol levels, the body's main stress hormone."
Find more time for fun.
It is hard to make time for fun when life is busy and chaotic — but it doesn't have to be. Discuss memories from a favorite vacation, a date you had together or the first time you met. Research shows discussing fond memories brings back the same neurochemicals to the brain as those related to attachment and fun.
Fight less often with timeouts.
When a fight escalates, we may say things to our partner that cause harm to our relationship. Dillman Taylor says this is because our bodies are triggered to act, either by fleeing the situation, fighting about it, or freezing. If you are triggered, communicate with your partner that you need a timeout. Use the time to calm down, regroup and strategize how to approach the problem in a more effective way. Also, reflect on positive things about your relationship. Timeouts are no less than 30 minutes and no more than 24 hours. And if your partner requests a timeout, it is just as important to support their needs, trusting that they will return to the conversation within 24 hours.
Listen and be heard.
Barden says Project Harmony teaches couples to share how they're feeling in a productive, cohesive way. "We believe conflict is a healthy part of a relationship. It allows us to negotiate and communicate when something isn't going well, and then develop a shared meaning or understanding moving forward."
One way to do this is by paraphrasing, which involves repeating back what your partner says in your own words. This technique helps couples understand each other better, improve listening skills and feel heard by their partner. Paraphrasing also removes the bias of opinion. It is essential to avoid blaming language for this technique. Remember to practice paraphrasing with your partner when you are not angry.
Learn to manage stress together.
While we know stressors are inevitable, Barden and Dillman Taylor say carving out time with your partner to learn and apply these techniques can significantly improve your ability to emotionally regulate in stressful situations. Ultimately, this will improve how happy you and your partner are in your relationship.
The UCF Marriage and Family Research Institute offers new workshops every month, and all services are provided in English and Spanish. If you are looking to significantly improve conflict resolution, enhance quality time, and learn more about effective communication with your partner, contact MFRI at 407-823-1748, mfri@ucf.edu or through their website, mfri.ucf.edu. You can also stay up-to-date on resources by following them on Facebook, Twitter and Instagram.