The School of Public Administration looks back on – and ahead to – the success of one of UCF's graduate programs.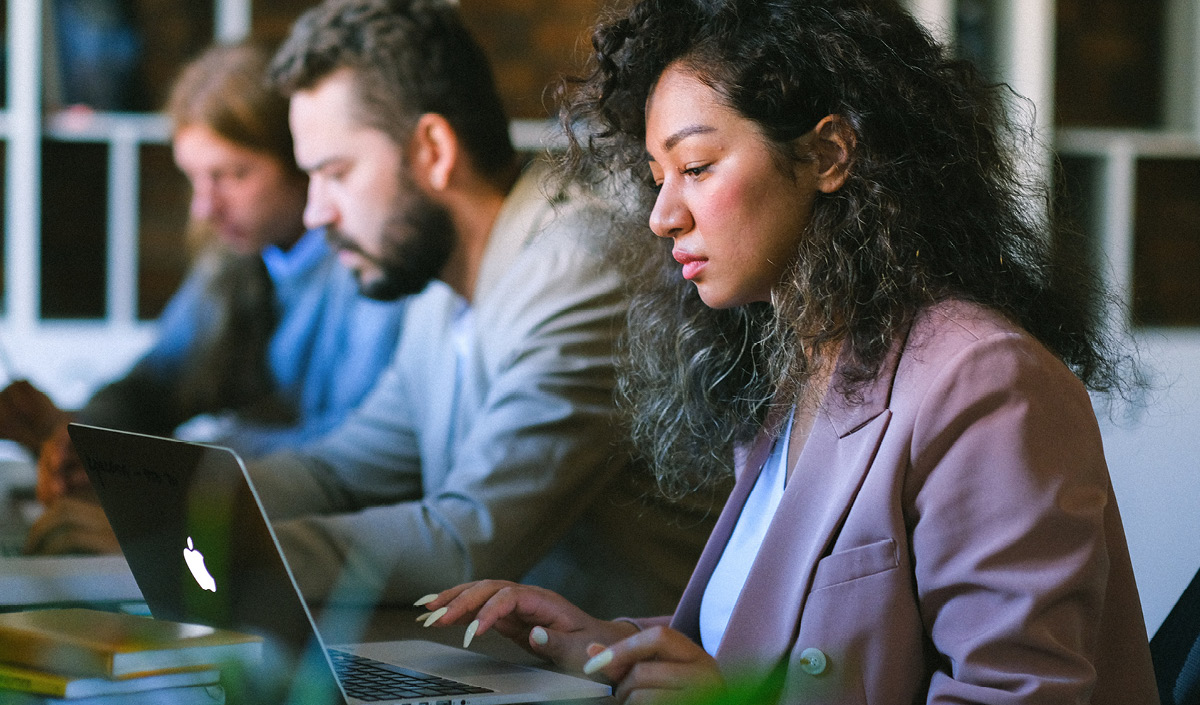 (Photo by Anna Shvets / Pexels)
About Research Administration
The modern process of conducting research – whether scholastic or professional – requires more than a keen eye for discovery and the careful notetaking required of historical scholars. For modern researchers, there are myriad considerations to be made prior to conducting and disseminating new knowledge. Between fiscal management, navigating regulations, ensuring ethical practices and broader commercial property considerations, managing contemporary research projects can be a big ship to steer. Teams need somebody at the helm who understands this ever-evolving field and can see things through. They need a research administrator.
While rooted in the halls of academia, the field of research administration has seen its reach extend beyond college campuses and into the broader professional world. Within fields ranging from healthcare and consulting firms to nonprofit and government agencies, research administrators can find themselves involved in projects like funding and budget management, grant writing, proposal review, contract negotiations and regulatory compliance.
Strong Faculty Foundations
At the heart of the MRA program's success over the past decade is a group of core faculty who find gratification in students' success, and they direct that passion right back into the classroom.
Jennifer Shambrook, UCF's director of grant and contract administration and long-standing MRA faculty member, says the students' desire to learn from one another is just as powerful in the MRA's virtual classrooms as it is in a lecture hall.
"Not only do the students learn from the instructors, but we all learn from the experiences of others who practice research administration in different institutions," she says. "Our students may be advanced research administrators who are looking for a master's degree, those who are just beginning their career in research administration, or those transitioning from a related career into research administration. We all benefit from what each person brings to the discussion."
Student Success Beyond Curriculum
Shambrook also notes how the value students draw from the MRA program lies as much in their classmates as in their textbooks.
"One of the things I really like about the UCF MRA program is the camaraderie I have seen develop between the students," she says. "They have formed friendships with colleagues that have developed into long-lasting relationships. Building a network of research administration colleagues is an added benefit to the excellent education our students receive in the program"
Students also benefit from the MRA program's accessibility for professionals. Natalia Salcedo, a student in her second year with the program, points to the program's online home and small-class cohort as big draws.
"The program's accessibility and flexibility allowed me to continue working full time, which was quite desirable at the peak of the pandemic for me," Salcedo says. "Almost two years into pursuing my degree and so close to graduating, I could not be more grateful for joining this program"
Lasting Impact for Alumni
Completing a program at any level can be bittersweet for many students, with the bridge between the classroom and the workplace proving longer than anticipated. But for Mir Khan '16MRA and many of his peers, UCF's research administration program proved to be a catalyst for success.
"Completing UCF's MRA is one of my life's most valued decisions," he says. "With the dearth of highly skilled research administrators globally – specially in developing countries – this program provided me with an amazing opportunity to develop the research administration and grants-management skills that are necessary for scientists across the world to continue undertaking transparent, valuable and compliant research geared toward making this world a better place."
Partnerships and the Future
One of the most game-changing aspects of the MRA program's success has come through its landmark partnership between the School of Public Administration and UCF Online. As part of the UCF Online family of programs, the MRA program is uniquely poised to reach a national and global audience with the student resources to back it up. UCF Online's success coaches act as a key factor in students' persistence and retention through the program, providing them with the support they need outside the virtual classroom.
Looking at the success the research administration program has had in its inaugural decade, White-Jones points to the people whose vision brought the program into existence in the first place. Those include former SPA Director Mary Ann Feldheim and inaugural Program Director Jo Smith, as well as a grant from the National Council of University Research Administrators that helped launch the program.
While the preceding decade brought many changes with it, White-Jones points to the three guiding constants that lie at the heart of the MRA program's current and future success – a commitment to creating highly skilled and ethical research administrators who excel in their field; a high standard in creating courses and curriculum that matters to students in the fast-changing world of research; and the sense of family that is created through the program's cohort model.
"With these principles rooted as strongly as ever in our program, we can't wait to see what the next 10 years have in store for this program," White-Jones says.
Visit UCF's research administration program to learn more.