Put research into action with a degree in research administration. This fast-growing, dynamic field offers a variety of positions within colleges and universities, hospitals, institutes and government agencies. Research administrators optimize the research agenda for their organization by seeking funding opportunities, writing grants, reviewing proposals, negotiating contracts, managing budgets and ensuring compliance, among other duties.
At the UCF School of Public Administration, we offer both a Master of Research Administration and a Graduate Certificate in Research Administration. Graduates of these programs work at Harvard University, Johns Hopkins University, Florida Hospital and the Sanford Burnham Research Institute.
Interested in learning more about our research administration graduate programs?
Register for our upcoming information session.
Master of Research Administration
Our 36-credit-hour online degree provides the professional skills and management techniques to prepare individuals to practice as highly trained and ethical research managers.
Graduate Certificate in Research Administration
Our 18-credit-hour online certificate is more broad than the degree, providing an overview of the core concepts of research administration. Credits from the completed certificate can be put toward the MRA, providing a flexible segue for those desiring to continue their education in the field.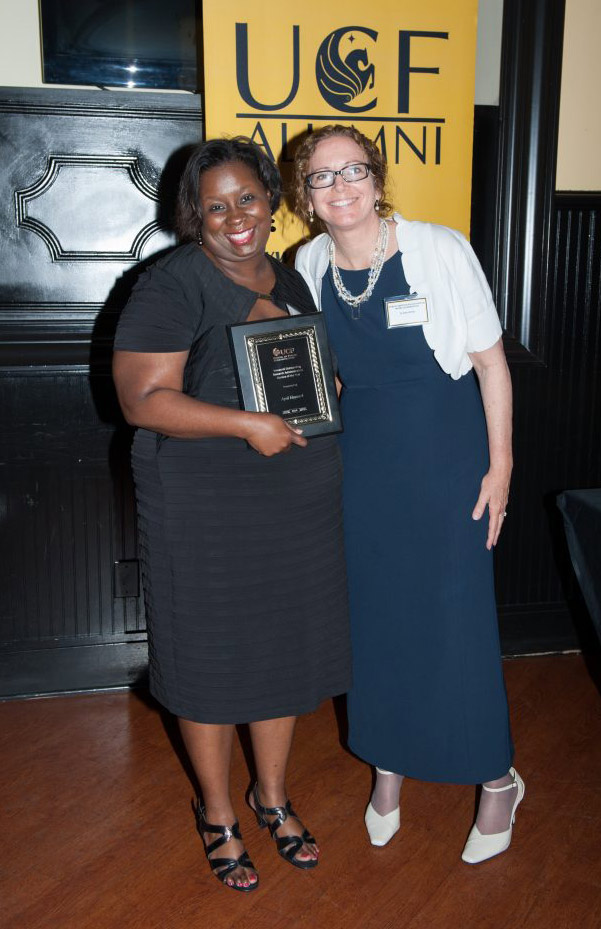 April Heyward isn't just an alumna of the research administration program — she's also an integral part of its history. Heyward was one of the first students who graduated from the program in 2013. Now, she's using her experience to shape the program's future as a member of the research administration advisory board. In honor of National Research Administrator Day, Heyward shared her thoughts on her career, her education, and her time spent at UCF.
Alumni Achievement Award Winners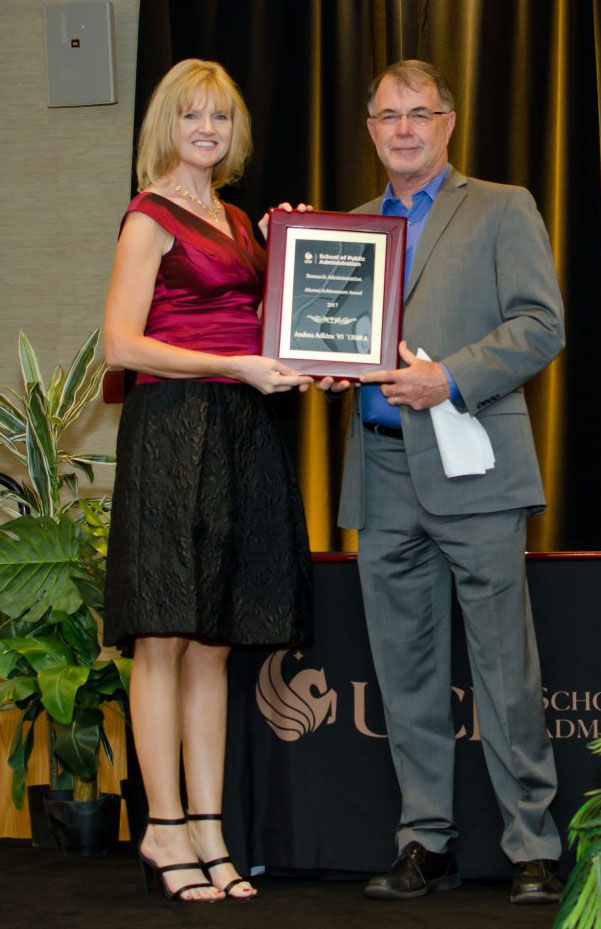 Andrea Adkins, '93, '13, is an assistant director at the UCF Office of Research and Commercialization.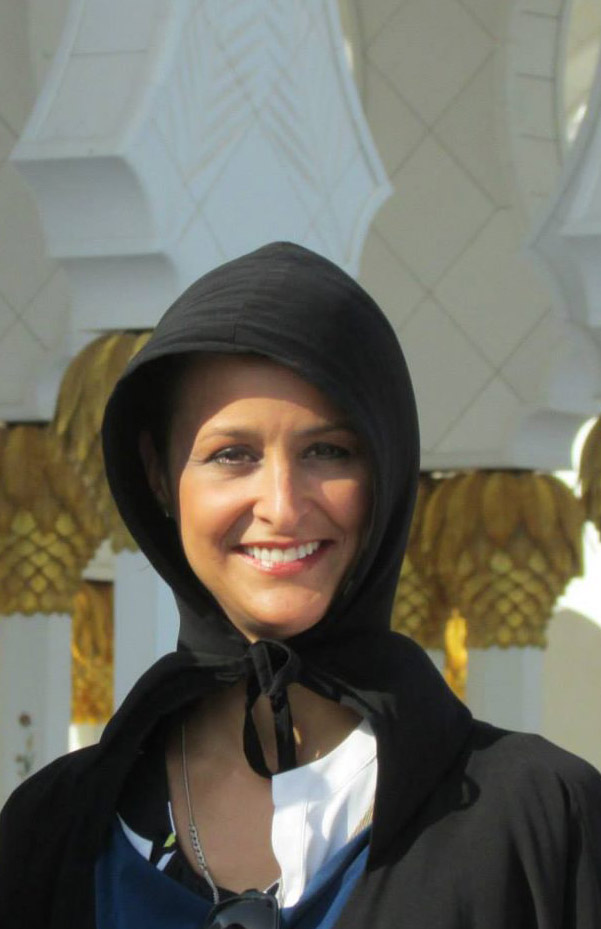 Winona Ward, '15, is the director of research at the University of California, San Francisco.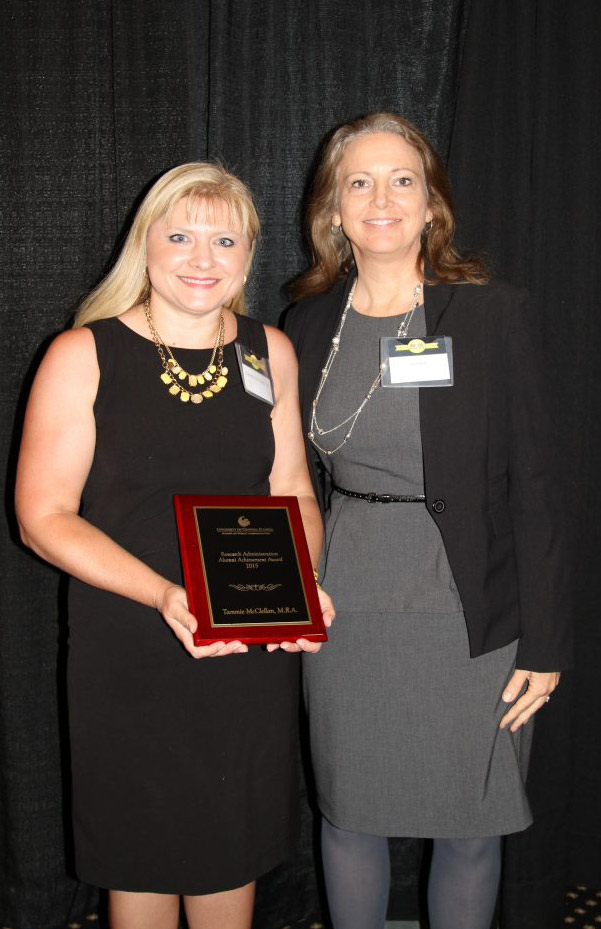 Tammie McClellan, '13, is the program director for the UCF Department of Information Systems Technology.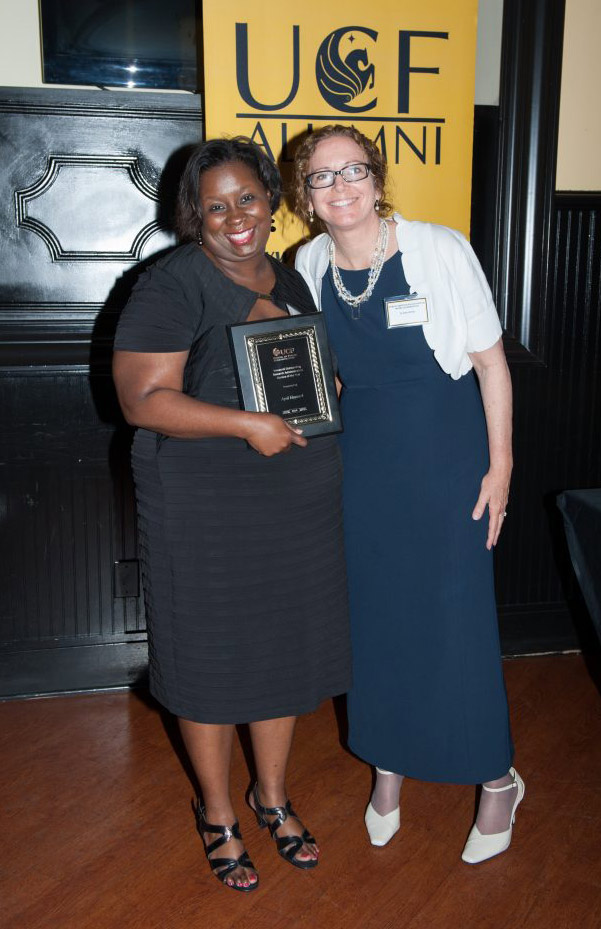 April Heyward, '13, is the program manager for nonprofit EPSCoR/IDeA in South Carolina.