After 10 years working in the field, Sarah Mendoza '06 '09MA returned to UCF to get her doctorate and become a triple Knight.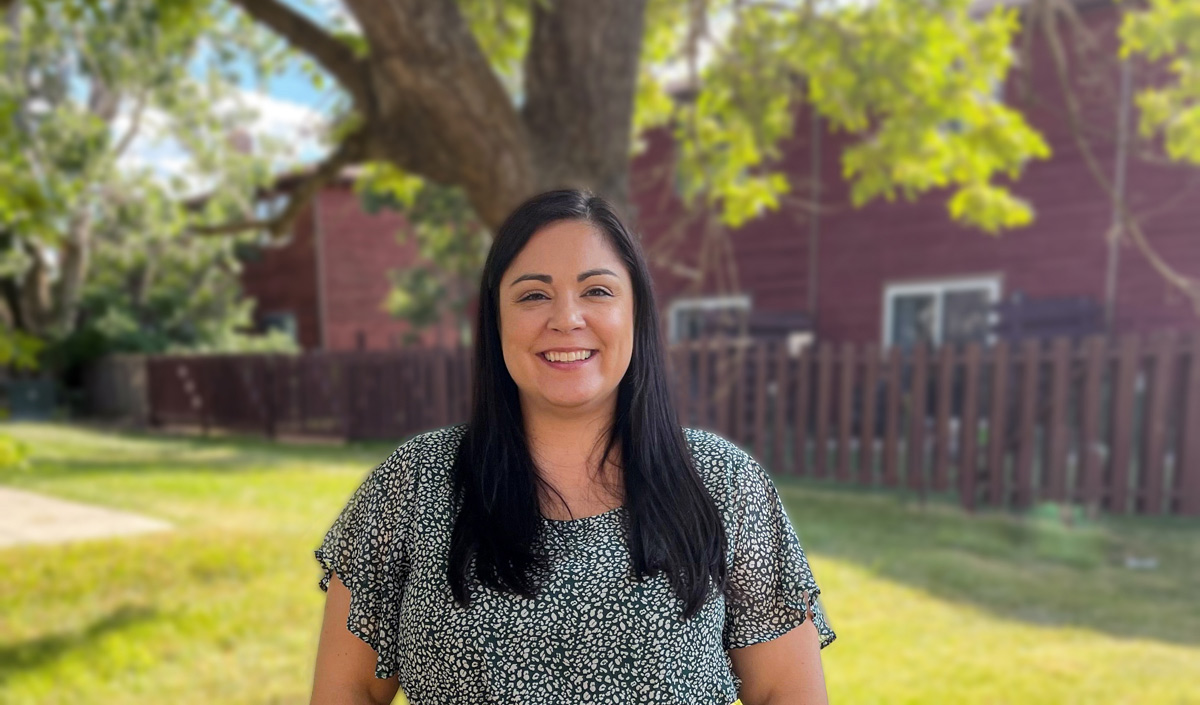 Sarah Mendoza accepted a tenure-seeking position as an assistant professor at Montana State University.
Sarah Mendoza is looking forward to a career in higher education, teaching the next generation of counselors, and advocating for systemic change through the power of empathy education as she graduates this weekend from the UCF's Counselor Education doctoral program. 
Her passion for mental health started back in 2002 when she first joined UCF as an undergraduate student.  
"I've always been fascinated with how resilient and multidimensional the human mind is," she says. "Counseling is inclusive of the entire human experience – that is what drew me in. I wanted to look at the whole picture." 
While earning her master's in clinical mental health counseling in 2009, Mendoza landed an internship in a detox unit, which kickstarted her career as a mental health and substance abuse counselor. Throughout 10 years of working in mental health hospitals, Mendoza still held onto her experience as a UCF McNair scholar – a program that mentors undergraduate students from underrepresented communities in research and other scholarly activities with the goal of preparing them for doctoral studies and increasing the number of members of underrepresented groups in the nation's professoriate. 
"I knew I was not 'done' by finishing the master's degree," she says. "Growing up in a Hispanic community, I saw firsthand how mental health still carries a lot of stigmas. In the same way, my experience as a mental health counselor showed me that culture can play a role in whether or not something is seen as a problem. We are in a time with evolving views on mental health. I wanted to be part of the solution. That is why I came back to UCF. I recognized a doctorate would expand my reach for advocating for systemic change. I want to help validate evidence-based practices in counseling and make a real impact." 
When UCF extended an offer to join the counselor education doctoral cohort, Mendoza jumped at the opportunity to come back home.  
"The counseling program had evolved over the 10 years I was gone," she says. "I was glad to come back to familiar professors and meet a whole new group of researchers and educators."  
Empathy Education Research
As part of her doctoral research, Mendoza explored the relationship between empathy education, social support and child development in families with children on the autism spectrum.  
"Empathy is a felt experience between caregivers and their children," she says. "It is the cornerstone of how we build social support. Infants attune to their caregiver's emotional state, and as they grow, their ability to put empathy into action grows with them. Empathy education can support children to grow in their social responses and ability to take on the perspective of others in an experience." 
For over two months, Mendoza worked with parents of children with autism spectrum disorder to help them support their children's social development through empathy education and bibliotherapy.  
"During our sessions, I coached parents on how to read and process several content books, as well as provide them practicing activities to help their child process, express and recognize emotions within a social context," she says. 
Previous research showed positive results when building social skills through parent-child attachment, but it lacked replication due to limited access to intervention materials such as electronic stories and puppet vignettes. Mendoza wanted to make sure other counselors and parents could easily duplicate and apply her findings, which is why she choose a book-based intervention.  
"I wanted to use something widely accessible and distributable," she says. "So, I chose books that were already in circulation and built questions and activities for them, which is what bibliotherapy is – reading with intention accompanied by questions and exercises."  
Mendoza looked at whether children made progress with social skills like sharing, play, aggression and tantrums. Three individualized areas of progress were selected based on parental input.  
"The results showed that each child improved significantly in at least one area of their individualized daily measure of social-emotional behaviors," she says. "One child had significant improvement in all three areas, and two children had moderate results in an additional area. The mothers, as a group, also had a moderate group effect from pre- to post-test on parental acceptance." 
As Mendoza joins the select club of triple Knights and celebrates the culmination of her doctorate, she is already looking ahead at expanding her research to continue making an impact on future generations as an assistant professor at Montana State University.