Michele Regalla will be taking UCF's best practices for second-language education abroad – and bringing back new strategies to implement at home.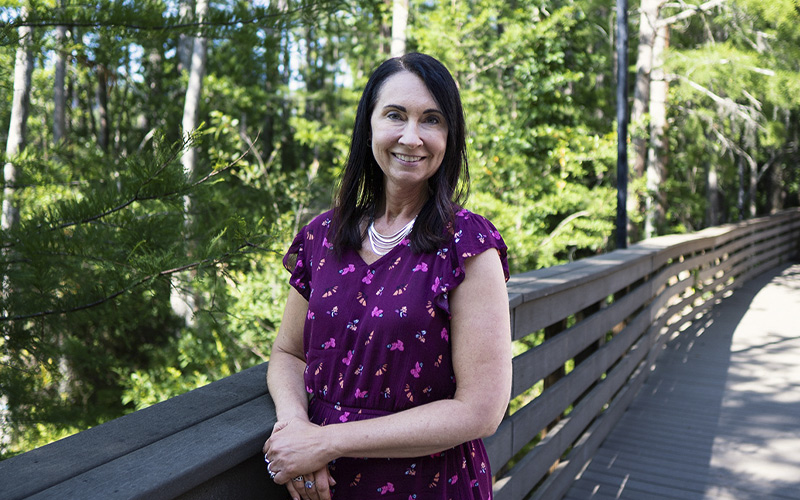 Thanks to a Fulbright U.S. Scholar Program award, Michele Regalla will spend the Spring 2024 semester teaching and conducting research on dual-language education in Spain.
Regalla, an associate professor in the School of Teacher Education, specializes in English as a second language (ESOL) education and research. She will be teaching at the University of Málaga while conducting research in the city and surrounding communities. Her course will focus on teaching ESOL strategies to integrate content and language, a method that is popular among students in Spain.
"Almost half of students in and around Madrid receive a fully bilingual English-Spanish education throughout their entire pre-college studies," she says. "The context in which we use ESOL education in the U.S. might be different than in Spain where everyone is a non-native English speaker, but our strategies are just as valuable."
In addition to teaching, Regalla will be focusing research efforts on Spain's bilingual education programs. While studying in secondary schools in Málaga and nearby Córdoba, she hopes to gain valuable insight into the success of the country's programs with the hope of catalyzing more formal frameworks at home in Florida.
"We have quite a few dual-language education programs popping up in Florida, but right now there is no formal state certification for that format of education," she says. "We need to make progress there, because there's more to teaching in two languages than just being bilingual. You have to be able to articulate complex concepts in two languages while also teaching the language itself. Spain is doing this, and I want to know how."
Regalla is no stranger to learning more about ESOL education through the lens of other cultures. Last summer, she and her students embarked on a two-week trip to Costa Rica to experience ESOL students' challenges firsthand. She says her time in Spain will be just as enriching and immersive.
"I'm not going on this trip alone," she says. "My family is going with me. My daughter will be spending half of her third-grade year in a dual-language program, so I won't just be researching these schools. I'll be gaining lived experience as a parent, too."