The School of Teacher Education (STE) provides quality professional education programs to students entering careers as educators and trainers, and to practicing teachers seeking to enhance their professional knowledge and skills through advanced studies. STE offers undergraduate and graduate degree options in the following program areas: Early Childhood Development and Education, Elementary Education, Exceptional Student Education, and Secondary Education, which includes Art, English Language Arts, Mathematics, Physical, Reading, Science, Social Studies, and World Languages Education. Additionally, several minors and graduate certificate programs are available.
ANNOUNCEMENTS
New Graduate Certificate in Applied Behavior Analysis

An Applied Behavior Analysis Graduate Certificate, a Verified Course Sequence, is now available at UCF! Stand out as an educator with highly specialized credentials, or work toward becoming a Board Certified Behavior Analyst. This new program is designed to provide specialized coursework for students in education, psychology, communication disorders and related fields. The program fulfills the coursework requirements of the Behavior Analysis Certification Board®, fourth edition task list. Applications are currently being accepted for fall 2019 admission.
The college's educator preparation programs are approved by the Florida Department of Education.
Practical Experience
Through strong partnerships with public and private schools, non-profit organizations, and community agencies and centers, STE provides students with multiple opportunities to engage in embedded field experiences, service learning, student teaching, and research.
Professional Learning
Education students supplement their coursework and field experiences through weekly professional learning workshops called KnightED Talks. University faculty, certified PreK-12 educators, and school administrators with expertise in areas relevant to teaching conduct free workshops on topics such as classroom management, teacher evaluation, and tips for interviewing for a teaching position.
Technology Innovation
TeachLivE™ is a mixed-reality classroom with simulated students that provides teachers the opportunity to develop their pedagogical practice in a safe environment that does not place real students at risk. This lab provides teacher and educator preparation experiences and research via a mixed reality environment at UCF and other U.S. universities. TeachLivE™ is a UCF product designed to prepare or retrain pre-service and in-service teachers.
Strong Job Outlook
There is a demand for highly qualified full-time teachers in the state of Florida. Our initial teacher preparation programs equip students to secure teaching positions. Students graduate with Florida teacher certification. Teacher education students graduate with Florida teacher certification and some graduate with an ESOL and Reading Endorsement.
ESOL Endorsement: Early Childhood Development and Education PK-3 (BS), Elementary Education (BS, MA), English Language Arts Education (BS, MAT), and Exceptional Student Education (BS, MA)
Reading Endorsement: Early Childhood Development and Education PK-3 (BS) Elementary Education (BS, MA), Exceptional Student Education (BS), and Reading Education Graduate Certificate
Lifelong Learning Option
For undergraduate students pursuing educational careers outside of traditional schools, STE offers a non-certification lifelong learning track that is available in Career and Technical Education, Elementary Education, Exceptional Student Education, and Secondary Education/K-12 Education. This program prepares graduates for employment in a broad spectrum of professional opportunities including museums, science centers, theaters, zoos, theme parks, youth camps, and business and industry settings.
In the News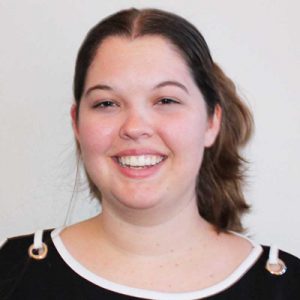 Five recent UCF graduates have received prestigious Fulbright awards that will allow them to travel abroad to pursue research and educational opportunities or teach English. This year's recipients will represent their alma mater in Montenegro, South Korea, Belgium and Brazil.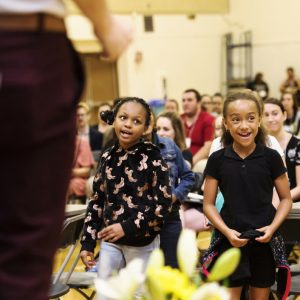 Future teachers from UCF and high school teaching academies watch as Chris Pomponyo '12, Seminole County Public Schools 2017 Teacher of the Year, hops onto a chair and engages his students in a fast-paced, live-model lesson during a lunch-and-learn at the KnightED Talks Student Showcase. Teacher education students recently presented professional strategies and techniques to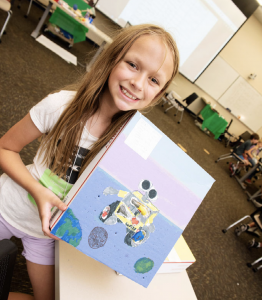 From athletics to the arts to science to storytelling, there are plenty of summer camps for learning and play affiliated with UCF that can help keep students busy during the summer break. Deadlines are fast approaching for the 30 camps on this list. If you're interested in learning more about a specific camp or wish