UCF's School of Teacher Education was accepted into the Consortium for Overseas Student Teaching, which places students in 16 different countries.
BY NATALIE FEDOR |  SEPTEMBER 5, 2023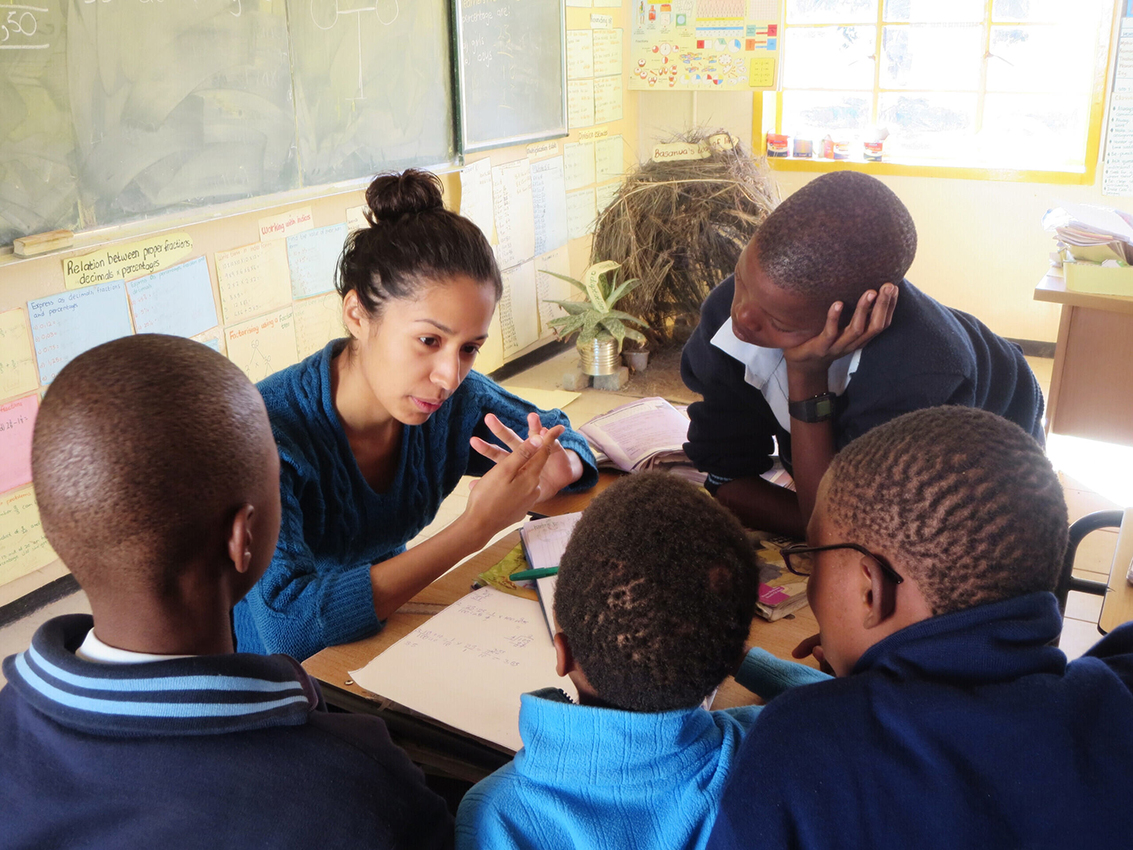 Students will have an array of international teaching options during their program of study.
Student teaching provides education students with invaluable real-life working experience, and soon, it could also provide UCF students with a once-in-a-lifetime opportunity to teach in other countries across six continents.
The UCF School of Teacher Education was recently accepted into the Consortium of Overseas Student Teaching (COST), joining only 15 other universities in the United States in having this opportunity. The consortium was established by Grand Valley State University in 1973 and includes institutions such as Auburn University, the University of Alabama, the University of Kentucky and Ohio University, among others.
Andrea Borowczak, director of the School of Teacher Education, says joining COST stemmed from a desire to better align with UCF's strategic plan in prioritizing unique and enriching academic experiences for students.
One of the greatest benefits of COST is that it already has legal agreements with vetted placements in 16 different countries and the structures for a positive and safe experience are in place, says senior lecturer Roberta Ergle. COST places students in Australia, Armenia, Belize, China, Costa Rica, Ecuador, Germany, Greece, Ireland, Italy, Mexico, Netherlands, New Zealand, South Africa and Spain.
"Being a member of the Consortium of Overseas Student Teaching (COST) is an incredible opportunity for the school and our students," Ergle says. "Our COST membership will be a huge springboard toward a robust program of international opportunities for a much greater number of our students. These experiences benefit and inspire students both professionally and personally."
Maria Busch, assistant COST coordinator and academic administrator, says the partnerships around the world that will come from this membership will benefit the school tremendously.
"We are excited not only for the expanded student internship opportunities that a COST membership brings, but also for the connection with new K-12 and university partnership schools abroad that have the potential to grow global exchanges in different ways," Busch says. "That includes international buddy classrooms, faculty research collaborations and staff administrative conversations that will all serve to create more enriching, educational global experiences for our students."
Students will be able to begin applications for COST internships as soon as Spring 2024, with the intent of travel beginning in Fall 2024.
"The students will have an array of international options during their program of study that aren't available at many other state colleges and universities," Ergle says. "Students report that international experiences are transforming in the way they view the world, themselves and their teaching careers."