UCF-Aspire Recovery Support Specialist (RSS) Training and Internship Program
The UCF-Aspire Recovery Support Specialist Training Program is a federally funded program provided through the UCF Counselor Education program. The Recovery Support Specialist Internship aims to increase the number of paraprofessionals trained to work in integrated, interprofessional teams that provide services to individuals with opioid use disorders and other substance use disorders and their families in high need areas.
The program will train UCF undergraduate students to work as Recovery Support Specialists to provide services to those impacted by substance use disorders.  ​
The program is designed around the Human Services minor program. ​
Students accepted into the program will be paid stipends and have tuition reimbursement for their successful completion of the program.
This program is also referred to as the UCF-Aspire Behavioral Health Paraprofessional Training Program.
RSS Internship for Undergraduate Students
Funded internships as a recovery support specialist are available through the UCF-Aspire Recovery Support Specialist Training Program. Working primarily in residential substance use treatment facilities, recovery support specialist interns will work side-by-side with clinical staff to provide recovery support services to individuals with substance use conditions. In addition, recovery support specialists monitor client progress and family visits, assist therapy staff with group activities, advocate for clients and link clients with resources.
See our Brief Introduction to the UCF-Aspire Recovery Support Specialist Training Program.
Program Details and Application Procedures
Internship Information
This funded internship provides students with coursework and experiential training in recovery support services. Students are required to complete the Human Services minor and take two semesters of MHS 4850 Internship in Human Services. During their internship, students will receive stipend funding each semester for two consecutive semesters. Upon completion of the coursework and their internship, students will also receive funding towards tuition reimbursement.
Requirements for the internship program include the following:
Completion of the Human Services minor program, which includes these courses:
MHS 2090 Introduction to Human Services (prerequisite)

MHS 3052 Helping Skills for Human Service Providers

MHS 3426 Diversity Issues in Human Services

MHS 2330 Career Planning

MHS 2441 Couples, Families and Intimate Relationships

MHS 4850 Internship in Human Services - two consecutive semesters (total 6 credit hours), which requires that students work at a residential substance use treatment facility for 10 hours per week.
Funding
Funding is available to UCF undergraduate students who are accepted into the UCF-Aspire Recovery Support Specialist Training Program.
Students will take two consecutive semesters of MHS 4850 Internship in Human Services (total 6 credit hours) and receive stipends of $2500 per semester for two semesters (total of $5000). Prerequisites and corequisites apply.
Upon completion of the UCF Human Services minor (total 15 credit hours) and the two semesters of MHS 4850 Internship in Human Services (total 6 credit hours), students will receive $3,000 for tuition reimbursement.
Application Procedures
To be eligible for the funded internship, and later an apprenticeship, students must be accepted into the UCF Recovery Support Specialist Training Program. The application is available via Handshake. Please be sure to attach a one- to two-page resume, two letters of recommendation and an application form.
Applicants will be required to attend two interviews. The first will be with UCF-RSS faculty, and the second will be with Aspire Health Partners. Students must be successful in both interviews to be accepted into the program.
Applications are accepted early each semester (spring, summer, and fall). Please see Handshake for application deadlines or contact ucfrss@ucf.edu.
Please email us at UCFRSS@ucf.edu with any questions.
Frequently Asked Questions
Application
How do I apply to the UCF-Aspire RSS Program?
Applications are accepted through Handshake.
Why might the application close early?
Applications are accepted on a rolling basis; therefore, the applicant pool may be closed prior to the deadline if students are selected for the RSS positions.
What does the interview process look like?
Applicants will apply through Handshake. Once your application is reviewed, you may be invited to interview for the UCF-Aspire RSS program. There will be two interviews. The first will be with UCF. After the initial interview, you will be required to interview with an Aspire Health representative for potential placement at a site. Your acceptance must be agreed on by both UCF and the Aspire representatives.
Level I: RSS Internship – Aspire Site
What does a recovery support specialist do?
A recovery support specialist understands and implements individual treatment plans, records patient behavior and provides a safe, supportive environment for the patients. They may provide and record patient medications and assist in daily activities, whether therapeutic or recreational.
What will a typical day (10 hours a week) look like during the internship?
The typical day for an intern will depend on the site to which the student is assigned. Recovery support specialist are also called behavioral health techs at Aspire Health. Aspire Health's behavioral health techs are involved in many different tasks, such as helping with transportation, monitoring clients as they move about the site, facilitating some of the psychoeducational groups and house meetings, doing safety checks and room searches and assisting with mealtimes. The supervisor/manager of the behavioral health techs at the sites would be gradually assigning responsibilities as the intern becomes used to the sites. Initially, the interns will be shadowing the behavioral health techs and becoming familiar with the clients and the program structure.
What might the internship on-site schedule be like?
The schedule for the interns will be worked out at the site. Evening and weekend work will be possible, as behavioral health techs work 24/7 in the programs. There are always be techs on duty. It is up to the manager/supervisor to approve the intern's schedule.
What is the dress code for Aspire?
Aspire typically requires business casual dress for all employees. Aspire's employee handbook states no denim, no revealing clothing, and no offensive slogans. The site manager/supervisor could answer that question more specifically.
Do I need transportation for the internship?
Transportation is recommended as the internship may take place at one of several Aspire sites off UCF's main campus.
Does Aspire require the COVID-19 vaccine for interns?
Aspire is not currently requiring a COVID-19 vaccine for employees or interns.
Do RSS students have the same holiday breaks as the university offers?
Students are expected to work between semesters. Students can discuss time off with site supervisors. Students follow the site calendar.
Academic Information and Stipends
Do I have to declare the Human Services minor?
Through the recovery support specialist program, students will complete the minor by taking all core Human Services courses and the internship course as electives. For the program, you do not have to declare the minor, but you will complete the minor through the RSS program.
When are stipends dispersed?
Stipends are typically dispersed mid-semester.
What is the stipend amount per semester?
Semester I
Semester II
After completing internship and/or graduating
Experiential Field Training*
MHS 4850 Internship in Human Services I
At field site: 10 hours per week
MHS 4850 Internship in Human Services II
At field site: 10 hours per week
One year apprenticeship at Aspire
Stipend
$2500
$2500
$7,500
Tuition
$3000
(Upon completion of all courses)
What grades do I need to maintain to remain in the internship?
Among other requirements, students must maintain a "B" average in Human Services courses to remain in the internship.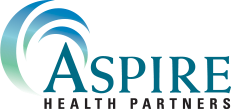 Aspire Health Partners is the primary internship site for the Health Resources and Services Administration grant-funded internships. Aspire Health Partners is the largest provider of behavioral health services in the Central Florida area and one of the largest providers in the southeastern United States. Aspire operates extensive residential and outpatient treatment programs for clients across the lifespan with mental health and substance abuse issues. Aspire's sites serve rural, vulnerable and medically underserved populations in five Central Florida counties, including Brevard, Orange, Osceola, Lake and Seminole.
[abcf-staff-list id="1390" staff-id="2901"]
[abcf-staff-list id="1390" staff-id="2751"]
[abcf-staff-list id="1390" staff-id="2761"]
[abcf-staff-list id="1390" staff-id="53594"]
[abcf-staff-list id="3293" staff-id="87772"]