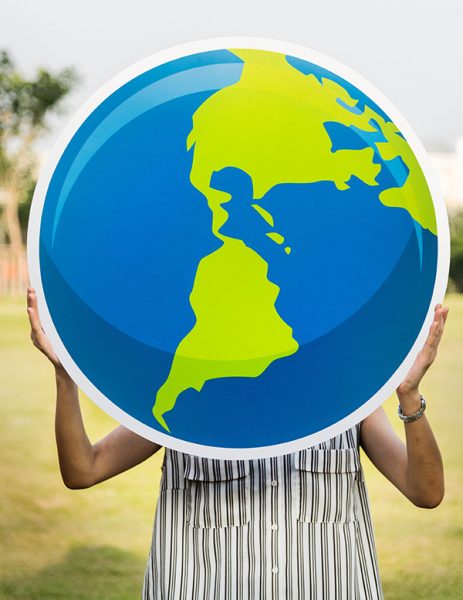 "Community school" is a term used to describe a variety of strategic efforts involving core school-community collaborations. According to the Coalition for Community Schools, a community school is "both a place and a set of partnerships between the school and other community resources." Community schools, though sharing common themes (e.g. afterschool programming, family engagement), vary from school to school; each seeks to assess and meet the unique needs of the school community. Since the late 1980s, thousands of community schools have been established in diverse settings across the U.S. and beyond. Approaches vary, but commonalities in approach to partnership engagement of core community school functions exist. The approach categories listed below are not provided as an exhaustive list, but are instead used to describe the most common approaches found in community school literature.
Multiple Core Partners
Schools or school districts interested in exploring a community school approach are not limited to engaging just one core partner. In the multiple core partner community school approach, two or more entities partner with a school in a shared-governance model and commit time, personnel, and resources to eliminate barriers to student success in the community school.
The Community Partnership Schools™ model uses a multiple core partner community school approach with an embedded university-assisted community school component. Community Partnership Schools involve a core partnership between a school district, a community-based lead agency, a college/university and a healthcare provider.
Community-Based Lead Agency
The community-based lead agency community school approach is built on a partnership between a community-based agency and a school. The community-based agency leads the operation of community school functions by hiring a site coordinator or director. The community-based lead agency is responsible for such activities as identifying priority community school needs, engaging stakeholders, leveraging resources, and coordinating with service providers to offer programming and supports on-site.
University-Assisted
Before a traditional school can develop into the hub of the community and offer access to social or educational programs and services, the school will need to develop connections to additional resources. The university-assisted community schools (UACS) approach involves a core partnership between a school or school district and a university/college. First initiated in 1985 by two University of Pennsylvania students as part of a culminating project, the approach developed on the belief that institutions of higher education have the unique capacity to secure, organize, and mobilize academic, human, and material resources to equip and engage traditional schools in becoming centers of problem solving, democratic development and community engagement. Just as in the community-based lead agency approach, UACS engage colleges or universities in serving as lead partner and appointing a coordinator to strategize and manage community school functions.
West Philadelphia High University-Assisted Community School partners with University of Pennsylvania through the Netter Center for Community Partnerships. The Education Effect is a partnership between Florida International University (FIU) and schools in Miami, Florida. Many other university-assisted community schools exist across the country. Find out more about the history of University-Assisted Community Schools from University of Pennsylvania's Netter Center for Community Partnerships website.
School-As-Lead-Agency
In a school-as-lead-agency approach community school, a school or school district assumes the lead role in community school operations. Hiring a coordinator or director, the school or school district becomes the primary entity responsible for community school partnerships and operations.
Community-Managed
Community schools that are operated by parents, community members or non-governmental organizations are "community-managed" community schools. Similar in structure to a U.S. charter school where an outside organization runs the school, the community-managed approach is more common outside of the United States and is often found in communities that either created their local school or have adopted responsibility for managing its government-established school. The primary goal of the community-managed community school approach is to ensure long-term access to quality education.
About Community Schools
We live in a world of continuous and rapid change. All of us are impacted by economic, social, demographic and technological change at an increasingly accelerating pace. All indications are that this pace of change will continue. In order to survive in such an environment, we must adapt.
Our public schools are highly affected by the changes in our world. It is in our public schools that all of these changes intersect, and schools are challenged to do more than ever to educate our children for success in today's economy.
Our public schools represent the institution with the greatest potential for interactions with children and families. In the U.S., 90 percent of all children and almost 100 percent of children at or below the poverty level attend public schools.
Never in our history has education been more vital to the future prospects of our youth. The need for new skill sets in the workplace is driving schools to provide new requirements to dramatically improve the skills of graduating students. In Teaching the New Basic Skills, economists Richard Murnane and Frank Levy demonstrated that nearly half of 17-year-olds in the U.S. do not possess the skills necessary to earn a middle-class living. Those skills include reading and math at a minimum ninth-grade level, problem-solving, the ability to communicate effectively orally and in writing, knowledge of and comfort with technology, and the ability to work productively in diverse groups.
Education does not exist as a separate component in the lives of children and families. Our society views education as the route to greater opportunity but often fails to see how current socio-economic conditions affect achievement. To best serve our children, we will need to understand and take account of the changing realities in the world outside our schools.
Many of our children need more support and guidance than they are currently receiving. It is not possible for schools to provide sufficient guidance and support alone; they must work in concert with the total community to assist children as they grow. The barriers we have placed between our schools and community organizations increase costs, lessen efficiency and, in the end, hold children back from achieving the skills they need to be successful in our increasingly complex world. We must work together.
What Is a Community School?
Community schools, often referred to as "full-service" or "extended service" schools, combine a rigorous academic program with a wide range of in-school services, supports and opportunities to promote children's learning and development. A community school unites the most important influences in a child's life — school, families and communities — to create a network that supports their development toward productive adulthood.
Although there is no single uniform model, community schools share a common vision to "create an integrated set of learning opportunities, physically and socially." They have multiple goals that include school readiness; student academic success; physical, social and emotional health; and parent and community engagement, and the strategies towards achievement are as diverse the schools themselves. Over the last 40+ years, many successful community school approaches have formed.
Why Community Schools Work
Community schools have consistently demonstrated success over more than two decades. They have achieved significant success in improving academic achievement, engaging families and the community, and improving the school environment. Today there are as many as 5,000 community schools operating in 44 states and serving an estimated 5.1 million students. Recent studies of community schools in operation for five years or longer have demonstrated higher standardized reading and math scores, increased rates of attendance and greater parental involvement. Studies have also found an increased ability to leverage funding – up to $3 of additional funding for every $1 in school district investment.
The Children's Aid Society community schools have demonstrated consistent improvement in math performance and reading over more than two decades. Attendance rates, including teacher attendance rates, were found to be higher at Children's Aid Society community schools when compared to other local schools. Evaluators noted that the attendance rate had improved every year since the first community school opened. Independent interviews and observations have consistently revealed that community schools are different in overall climate from traditional schools. Parents and students felt more welcome and student's self-perception and behavioral conduct were more positive that in comparison groups.
Community schools were also found to be safer, with little violence and graffiti. Teachers, students and parents reported that they felt their school was special and a safe place to be and school suspensions were far less than average for New York schools (6.8 average per 100 vs. as low as 2.2 for CAS Community schools).
A 2015 study by the Finance Project found that the Social Return on Investment — a measurement of the value of improved outcome measures compared to the cost of achieving them — ranged from 10.3 to 14.8, or for every $1 invested in community schools a social value of $10 to $14 was produced.
The Backdrop: Challenges Facing Public Schools by Dave Bundy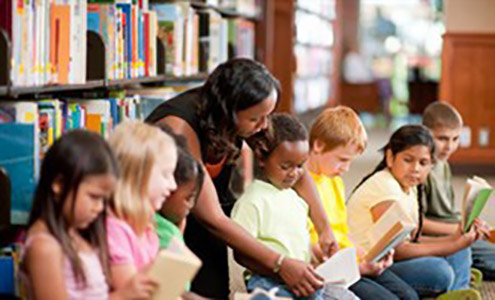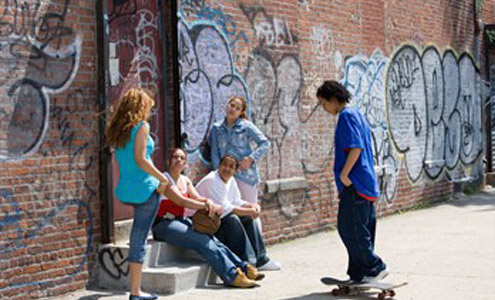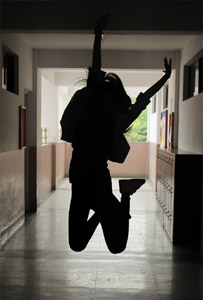 Research demonstrates that the various components of a community school, such as family engagement, expanded learning opportunities, integrated student supports, impact student achievement. With increased demand and emphasis on research-informed practice, found specifically in the 2015 Every Student Succeeds Act (ESSA), it is critical to establish community schools as an evidence-based strategy. The following is a short list of easily accessible resources regarding the efficacy and impact of community schools.
Positive Student Outcomes in Community Schools
"…an in-depth analysis of one district's (Redwood City, CA) community schools using quantitative data to show how students and families use services at these schools and how those services work together to positively affect student outcomes."
The Promise of University-Assisted Community Schools to Transform American Schooling
"…this article explores the potential of developing university-assisted community schools as an effective approach for school reform, prekindergarten through higher education."
Community School Standards
"…designed to engage and support the community schools movement as a standards-driven, evidence-based strategy to promote equity and educational excellence for every child…"
Making the Difference: Research and Practice in Community Schools
"…adds significantly to this (community schools) knowledge base by gathering in one place the research on which community schools are based and current evaluation data that show their effects."
Why Community Schools are the Key to Our Future
"We've got the whole world in our school".
Community Schools: Lessons from the Past and Present
Analysis of the "history of community schooling throughout the 20th century in order to provide insights into contemporary educational reform".
Community Schools: Transforming Struggling Schools into Thriving Schools
"…when Community Schools are able to employ the multiple strategies outlined in this report, their results can be sustainably transformational…"
Community Schools: An Evidence-Based Strategy for Equitable School Improvement
"This brief…provides support to school, district, and state leaders as the consider, propose, or implement a community school intervention in schools targeted for comprehensive support."
Community Schools as an Effective School Improvement Strategy: A Review of the Evidence
"…synthesizes the research evidence about the impact of community schools on student and school outcomes."
What the Four Pillars of Community Schools Look Like in Action