The UCF Center for Research in Education Simulation Technology (CREST) is based upon UCF leading the field of research and education in simulation, including TeachLivE™, an innovative approach that allows people to practice their human-to-human interaction skills, including those associated with teaching. The center brings together unique, internationally recognized research, relationships and infrastructure that grew from the collaborative efforts of individual faculty members. The center expands upon the initial work of TeachLivE™ in new and innovative areas. It also provides the technology services to sites using TeachLivE™ as well as other products evolving from our partnerships. These services will include the improvement, expansion, maintenance and use of the UCF-developed education-focused simulation technologies for research and practice across the United States and around the globe.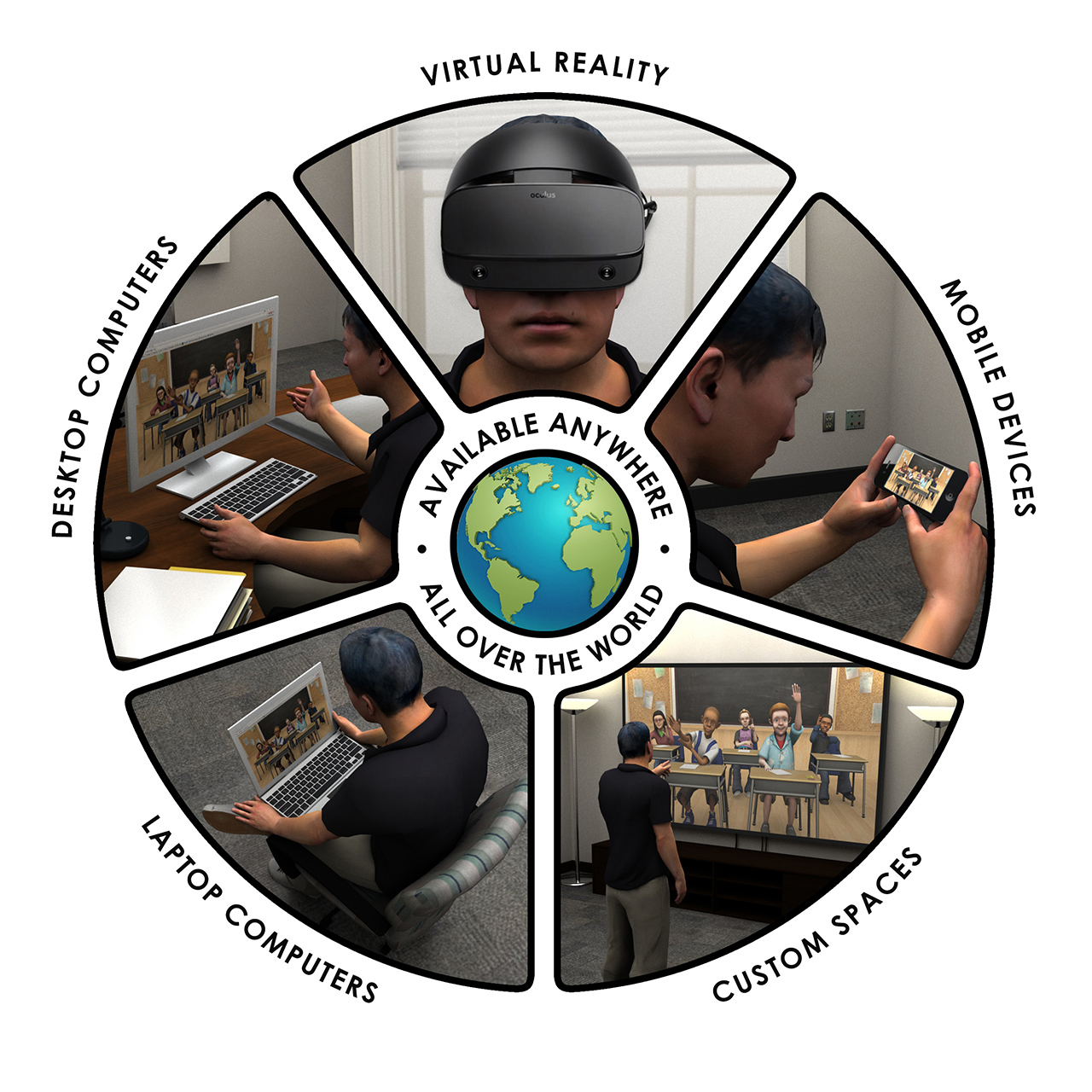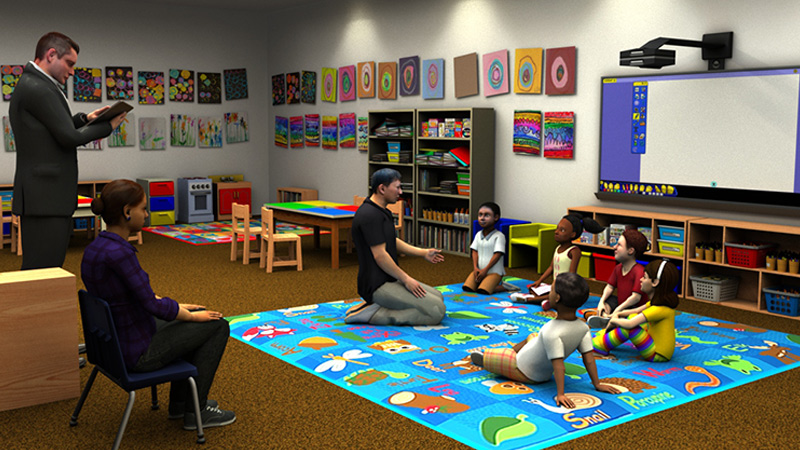 Enabling human connections through virtual technologies
Creating authentic virtual interactions
Refining digital performance techniques for education
Simulation Research & Technology
Assisting in implementation of research-based teaching practices
Enabling realistic interactions with believable virtual humans
Analyzing verbal and nonverbal responses of VR participants
Affording observations/annotations in support of reflective learning
Performing supportive research in machine learning and HCI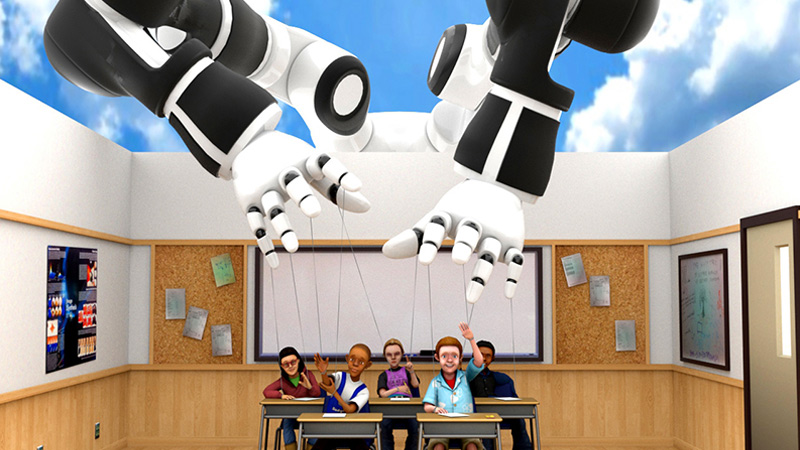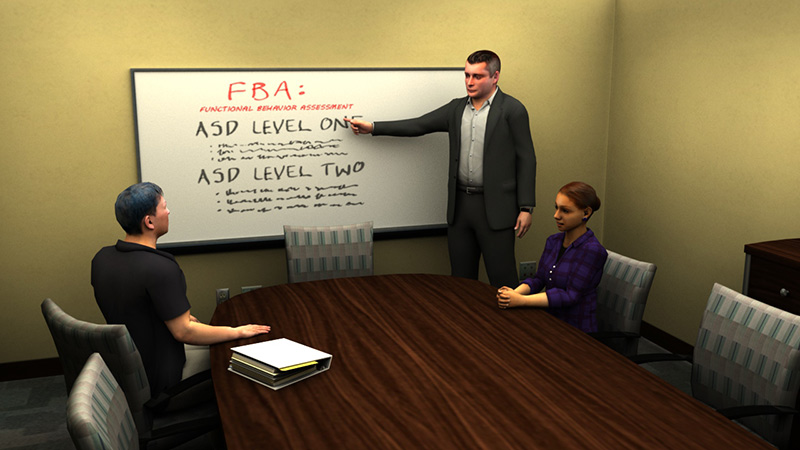 Teacher Preparation & Development
Continued Research & Development efforts at UCF
Conducting personalized coaching and mentoring
Ensuring the preparation of effective teachers
Development of research on various forms of simulation to the field of education
Customizing virtual responses for every learner
UCF-patented virtual environment and paradigm for teacher preparation
Support for teacher practice in a "safe" environment
Commercialization to over 90 partners around the globe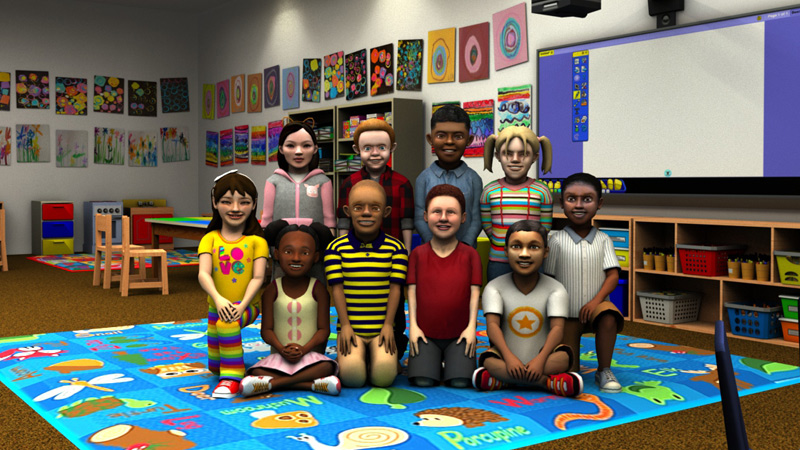 Partners across the country continue to use this cutting-edge technology for innovative uses. For more information about CREST or any questions specific to TeachLivE™, please contact us at teachlive@ucf.edu.
Location
CREST is currently housed in the Teaching Academy on UCF's main campus, which includes office space and equipment aligned with numerous simulation activities (computers, HMDs, Spire, etc.). The center is staffed by an administrative assistant, post-doctoral scholar and director of education and training.