Overview
The UCF doctoral program in criminal justice is composed of a substantive core focused on criminal justice theory and institutions; a research methods core that prepares social scientists in the scientific method and social science statistics; and a selection of substantive criminal justice specializations, including policing, corrections and juvenile justice.
Highlights
57 credit-hours
Three areas of concentration
Program
The criminal justice doctoral program prepares students to examine criminal justice issues at multiple angles and levels.
Students are prepared to pursue academic positions in universities, research positions in criminal justice agencies, and consultancies in program evaluation and needs assessment.
Students are prepared to advance scholarship in criminal justice.
Students become competent analysts to staff state and local criminal justice agencies.
Students in this program are encouraged to improve safety and justice in communities through research and partnerships with neighborhood, city, county and state agencies and associations.
Curriculum
The criminal justice doctoral program puts substantive emphasis on core coursework in criminal justice theory and institutions as well as on in-depth concentrations in policing, corrections or juvenile justice. Students in the program complete 57 credit hours. The credit hour breakdown is as follows:
15 credit hours of substantive core
12 credit hours of methodological core
Nine credit hours of selected concentration area

Policing Theory and Research
Correctional Theory and Research
Juvenile Justice Theory and Research

Six credit hours of elective courses
15 credit hours of dissertation
For additional information, including details about admission, visit the UCF Graduate Catalog.
Admission Requirements
Applicants must submit:
Official transcripts from each higher education institution attended.
A master's degree in criminal justice or related discipline from an accredited institution with at least a 3.5 GPA.
Official, competitive GRE score taken within the last five years.
Three letters of recommendation, with at least two being from faculty members who can assess the student's ability to succeed in a doctoral program.
A personal narrative of 500 to 1,000 words describing research interests, program expectations and career aspirations.
An academic writing sample of at least 2,000 words (e.g., paper written for a master's degree course) that demonstrates the applicant's ability to complete graduate-level composition. This should not be published work, and the applicant must be the sole author.
Applicants may be requested to participate in a virtual interview with the department's doctoral program committee. Students will simultaneously be considered for admission and funding. The doctoral program is a full-time, on-campus program.
Application Deadline:
| | |
| --- | --- |
| | Fall |
| Domestic Applicants | Feb 1 |
| International Applicants | Dec 1 |
Graduate Assistantships
The department offers several graduate assistantship opportunities for students to engage in teaching or research during their graduate studies. Assistantships include a tuition waiver, stipend, work experience, health insurance, and qualifies the student for in-state residency. For more information, contact us.
Student Association
The Criminal Justice Graduate Student Association (CJGSA) is a student-led organization committed to the professional development of UCF criminal justice graduate students. The association hosts workshops to help students develop in the areas of scholarship, teaching, research and service. We also facilitate communication between students, faculty, college and university partners to maintain a network of colleagues in the field. Members of the organization develop relationships with our community through volunteering and outreach opportunities.
For more information, please send us an email or visit us on Twitter.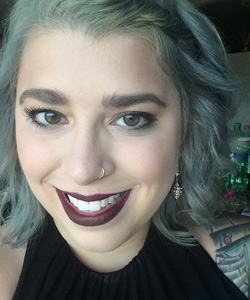 Frances Abderhalden '20 PhD
Assistant Professor in the School of Criminal Justice and Criminalistics
California State University, Los Angeles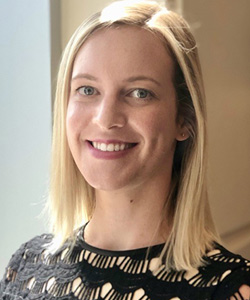 Caitlin Brady '20 PhD
Assistant Professor in the Department of Criminal Justice and Criminology
Georgia Southern University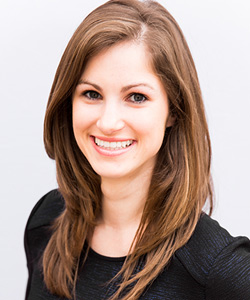 Sara Bryson '20 PhD
Assistant Professor in the Department of Criminal Justice
East Carolina University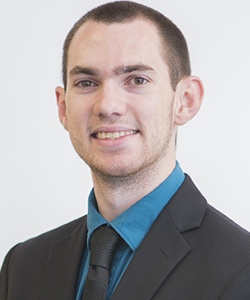 Lucas Alward '22 PhD
Assistant Professor in the Department of Criminal Justice
Boise State University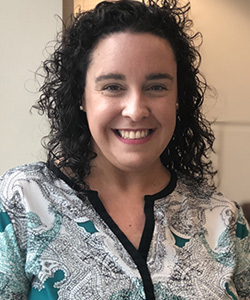 Melanie Soderstrom '22 PhD
Assistant Professor in the School of Criminal Justice and Criminology
Texas State University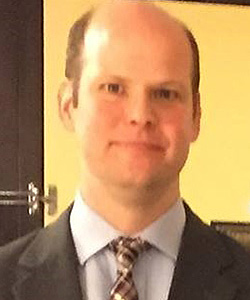 Justin Smith '22 PhD
Research Scientist
Loss Prevention Research Council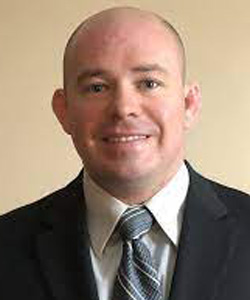 Nicholas Paul '22 PhD
Lecturer in the Department of Criminal Justice
University of Central Florida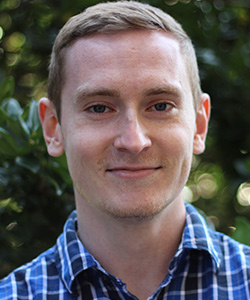 Devin Cowan '23 PhD
Data Analytics Specialist
Charlotte-Meckenburg Police Department