Overview
Person-centered care has primarily been defined at the conceptual level, with little guidance for substance use disorder and mental health disorder treatment service providers. In this mixed-method research project, we will create an actionable list of practices for treatment centers and healthcare providers to implement person-centered care. Specifically, we will create a list of practices for operationalizing each of the following eight dimensions of person-centered care:
Respect for client preferences, values, and expressed needs
Provision of information, education, and communication
Coordination and integration of services
Provision of emotional support
Provision of physical comfort
Involvement of family and close others
Continuity and transition from care to the community
Access to evidence-based care and services
Project Goals
We will identify practices for operationalizing PCC in SUD and MHD treatment and create an actionable list of practices. An advisory board consisting of health care providers, persons in recovery, treatment program administrators, and SFBHN representatives will provide feedback throughout the process.
Project Stages
We will create an actionable list of practices for operationalizing person-centered care in substance use disorder (SUD) and mental health disorder (MHD) treatment. This process will consist of three steps: qualitative interviews, quantitative surveys, and a final report of actionable practices for operationalizing person-centered care. We will obtain IRB approval from the University of Central Florida for all stages of the project. In an effort to respect confidentiality, the names of individuals or treatment programs associated with the study will NOT be reported in any resulting publications or reports.
Participate in Research
ENGLISH
I am a: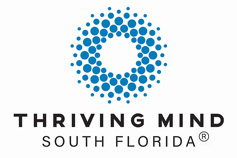 The UCF-based research team will be partnering with Thriving Mind South Florida (contracting as South Florida Behavioral Health Network, Inc.) on this project. Thriving Mind promotes access to effective, accountable and compassionate care for individuals and families in our community with mental illnesses and substance use disorders. We fund and oversee a safety net of services for uninsured individuals in Miami-Dade and Monroe counties, with a total population of almost 3 million people, supported by Florida's Department of Children and Families and other public and private sources. The project will be informed by views from health service providers, administrators, and consumers/clients associated with Thriving Mind. To learn more about Thriving Mind, please visit www.thrivingmind.org.

The Health Foundation of South Florida has awarded the University of Central Florida (UCF) $57,884 for its Strategies for Person-Centered Care in Behavioral Health Treatment Programs project. Health Foundation of South Florida, a nonprofit grant making organization, is dedicated to improving health in Broward, Miami-Dade and Monroe Counties. By funding providers and supporting programs to promote health and prevent disease, the Foundation makes a measurable and sustainable impact in the health of individuals and families. Since 1993, the Foundation has awarded more than $125 million in grants and program support. For more information, please call 305.374.7200 or visit the website, www.hfsf.org.
Our Team
Principal Investigator
Barbara (Basia) Andraka-Christou, J.D., Ph.D.
Dr. Barbara ("Basia") Andraka-Christou is an Assistant Professor at the University of Central Florida in the Department of Health Management & Informatics. She researches health services, health policy, and consumer health informatics for substance use disorder treatment. She has written extensively about the underutilization of evidence-based treatments for opioid use disorder. Dr. Andraka-Christou has a J.D. and Ph.D. from Indiana University-Bloomington.
Co-Principal Investigators
Danielle Atkins, Ph.D.
Dr. Danielle Atkins is an assistant professor in the Department of Health Management and Informatics at the University of Central Florida. She studies the effect of health policies on a variety of outcomes related to substance use, maternal and child health, and risky behaviors.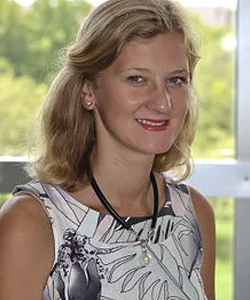 Olena Mazurenko, M.D, Ph.D.
Dr. Olena Mazurenko is an Assistant Professor in the Department of Health Policy and Management. She holds a PhD in Health Care Administration from the University of Alabama at Birmingham and a medical degree in the specialty of Internal Medicine from Ukraine.
Dr. Mazurenko's research focuses on patient-centered care, patient safety, and patient experiences with care in various healthcare settings.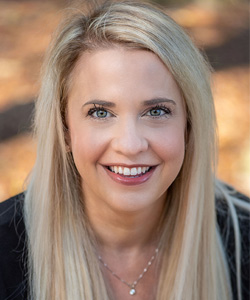 Kendall Cortelyou-Ward, Ph.D.
Dr. Kendall Cortelyou-Ward is an associate professor in the Department of Health Management and Informatics at the University of Central Florida, where she also serves as the Program Director for the Masters of Science in Health Care Informatics program. Her research evaluates the interaction of healthcare system stakeholders and health information technology (HIT). Specifically, a significant portion of her research stream is dedicated to how HIT impacts patients, and how patients can become engaged in their care by using a HIT.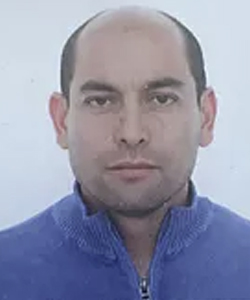 Andrés Cubillos-Novella, Ph.D.
Dr. Cubillos-Novella is an Assistant Professor at the Institute of Public Health at Javeriana University (Bogotá-Colombia). He researches social policy, public health, mental health and migration. He has written about mental health, maternal health and health in migrant populations. Dr. Cubillos-Novella has a PhD in International and Intercultural Studies from Deusto University.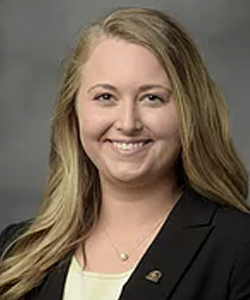 Olivia Randall-Kosich, B.S., M.H.A. student
Olivia Randall-Kosich is a student in the Masters in Health Administration program in the Health Management & Informatics Department at UCF. She received a Bachelor's degree in Psychology from UCF in 2017. Her research interests center on substance use disorders, specifically relating to stigma, harm reduction, treatment accessibility and preferences, and social determinants of substance use.
Rachel Totaram, M.H.A., Ph.D. student
Rachel Totaram is a doctoral student in the Department of Public Affairs with a concentration in Health Services Administration at the University of Central Florida. Her research experience is with Medications for Opioid Use Disorders and populations experiencing health disparities. She received her Masters in Health Administration in May 2018, receiving the distinction of Outstanding Student.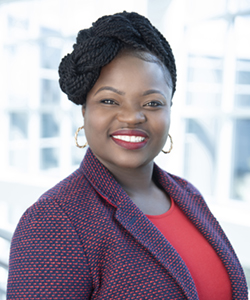 Mirtha Bailey, M.S.
Mirtha Novalien Bailey is the Experiential Learning Coordinator for the School of Public Administration at the University of Central Florida. Mirtha utilizes her knowledge of student success strategies to cultivate experiential learning opportunities, to ensure students develop the necessary skill set to become leaders in public service. Mirtha earned her Master of Science in Leadership and Human Services from Nova Southeastern University.​