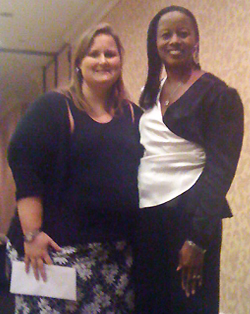 Congratulations to Ms. Lisa Jester who was awarded the FL CEC Graduate Student of the Year for 2013!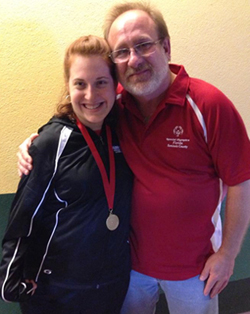 Congratulations to Taylor Nardolillo for being awarded the Special Olympics Inspirational Athlete of the Year for Seminole County at the closing ceremonies at Disney's ESPN's Wide World of Sports!
Special Olympics
On May 17th and 18th members of the Student Council for Exceptional Children (SCEC) volunteered at the Special Olympics held annually at Disney's Wide World of Sports. Special Education students trained all year to compete in the Special Olympics. Volunteers from all over the state of Florida gave of their time to manage each event and encourage the students. Members of SCEC at UCF staffed various track and field events and cheered on students with disabilities as they competed.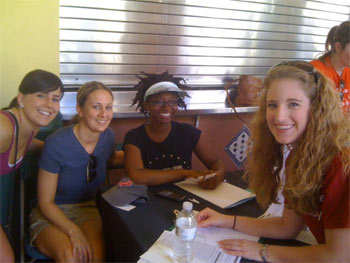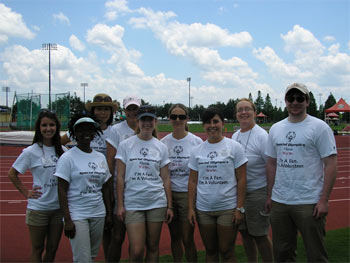 Make and Take Workshop
During the Summer A semester, the Student Council for Exceptional Children (SCEC) hosted a Make and Take Workshop in conjunction with a course: EEX 4066 Curriculum and Instructional Strategies for Students with Special Needs. UCF Students created folder activities for elementary aged children in reading and math. Many students donated their folder activities to the teachers at UCP Bailes.