To gain volunteer experience with individuals with special needs
Become a leader of a student organization and have a positive impact on your community
Join the CEC at a discounted rate that will carry through your first year as a teacher
Build your resume with volunteer experience as well as membership in a national organization for teachers
Attend state and national conventions at discounted rates
Have a lot of fun and learn in the process
To become a national CEC Student Member click here. Be sure to identify yourself as a student member for discounted membership.
UCF Chapter 0845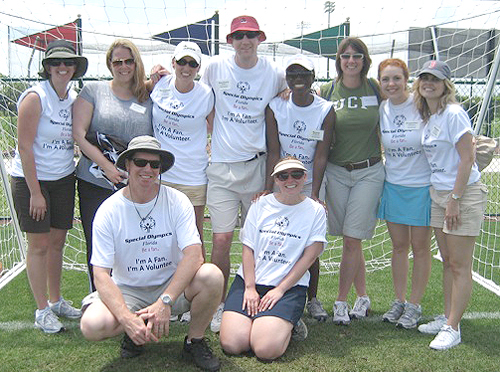 Levels of Membership
Volunteer: No Fee to participate in SCEC meetings and activities
Member of SCEC UCF Chapter: $5.00 Fee and receive our membership packet (SCEC button and letter from Faculty Advisor for your portfolio)
Member of National CEC: $52.00, by joining National CEC you will receive the professional journals and receive discounts to attend national conferences.
Our accomplishments for students with disabilities and their families depend on our leadership within SCEC here at UCF!
President
Rebecca Hopkins
Vice President of Communications
Perry Le
Vice President of Communications Senior Representative
Sarah Saeed
Treasurer
Morgan Diaz
Secretary
Taylor Lofton
Membership Chair
Leander Houston-Enjady
CAN Representatives
Amanda Lannan
Whitney Hanley
Senior CAN Representative
Celestial Wills-Jackson
"The Student Council for Exceptional Children (SCEC) at the University of Central Florida has been a strong influence in fostering my desire to work with children with exceptional needs. I joined the SCEC at UCF as a second year masters student. SCEC helped me to connect with teachers of students with exceptionalities, facilitated the development of relationships with fellow graduate students, and provided me access to valuable resources from the national leading professional organization in special education.
As a member of SCEC, I was fortunate to receive funding to attend the Council for Exceptional Children's 2008 national conference, held in Boston, Massachusetts. This conference abounded in a wealth of knowledge. I learned that there is a tremendous wealth of support for best practice and research, and helped to fuel my desire to continue on at UCF as a Ph.D. student in the Exceptional Education program. I believe that SCEC at the University of Central Florida is one of the best opportunities afforded to students in the College of Education."
- Krista Vince Garland
Former Middle School Special Education Teacher and Current Doctoral Scholar