Toni Jennings Exceptional Education Institute offered free, quality developmental screenings for a preschool and elementary school in Parramore, while UCF students gained community-based experience.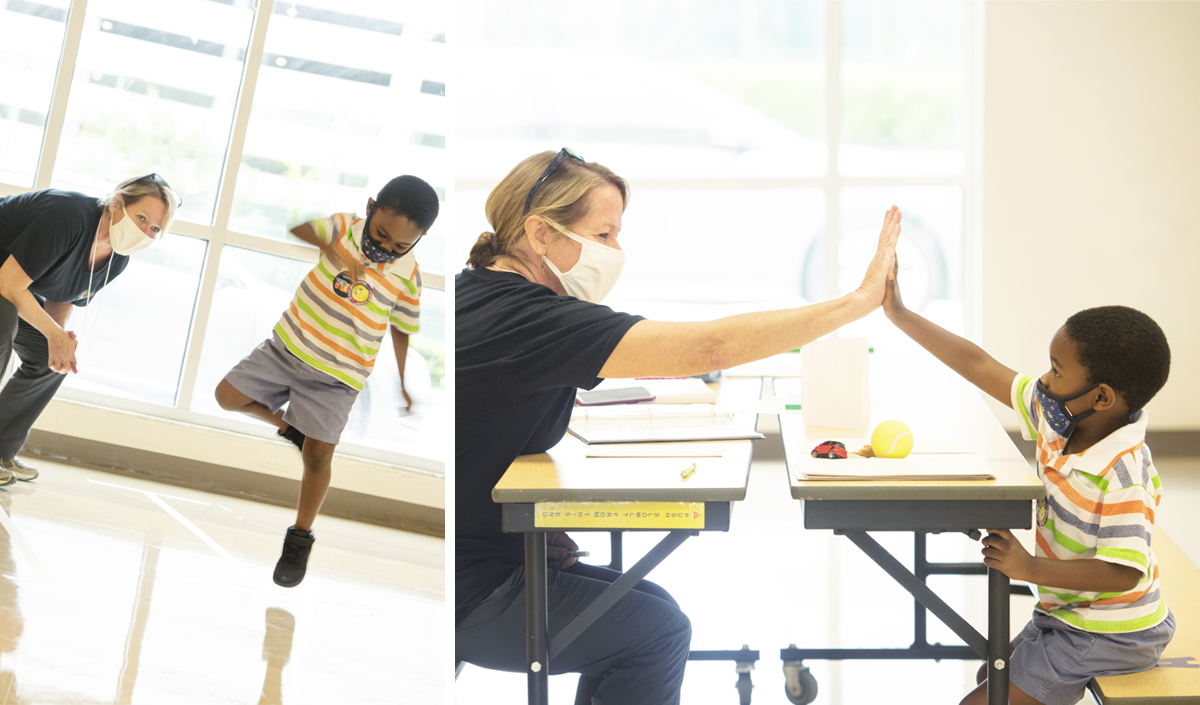 Kiara Anderson, pursuing her doctoral degree in exceptional student education, provides a developmental screening during the free event. (Photo by Amy Floyd)
The Toni Jennings Exceptional Education Institute brought together UCF students from the College of Community Innovation and Education and the College of Health Sciences and Professions, along with Nemours Children's Hospital, to offer free developmental screenings and resources to students in the Rosen Preschool and the OCPS K-8 Academic Center for Excellence last week. The Parramore Education and Innovation District, Children's Home Society of Florida and the Creative School for Children were also partners, providing additional support to families at the event.
Christine Parsons, program manager for the institute, says the screenings are designed to identify whether a child is reaching developmental milestones. She says screenings and early interventions are key to better outcomes for children, especially in their education.
"We want to identify developmental disabilities early on. Delays in treatment can make it more difficult to further a child's development. The sooner we can provide a child support services, the better."
By bringing in UCF students from the School of Teacher Education and the School of Communication Sciences and Disorders, Parsons says children received quality screenings at no cost, and UCF students gained experience and supervised hours toward their degree.
During the screening, UCF students assessed children's developmental progress for motor, adaptive and social skills, articulation for speech and hearing. Parents were also asked questions regarding their child's development. In addition, Nemours Children's Hospital screened children's vision. After the screening, parents were provided a report of their child's assessment results, recommendations, and if needed, a referral for a more in-depth evaluation.
According to Parsons, the institute plans on offering similar events in the future. "We look forward to offering this service regularly, so that more children can access the start they deserve."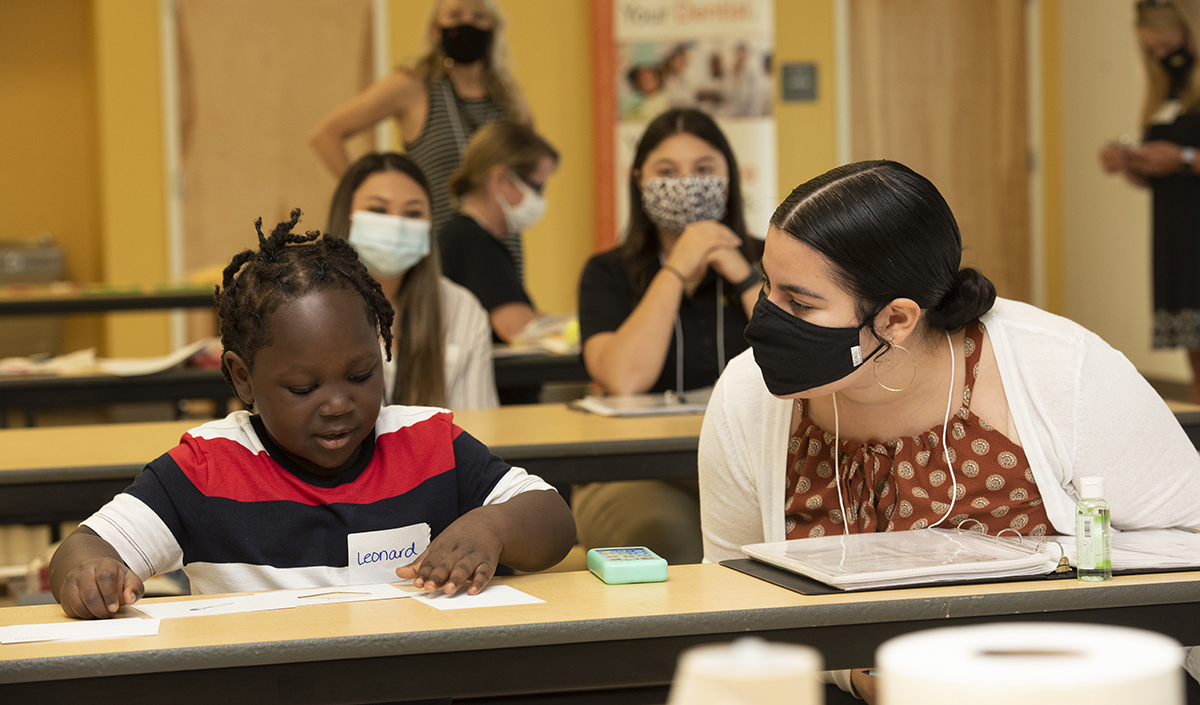 UCF students from the School of Teacher Education and the School of Communication Sciences and Disorders offered quality, developmental screenings to children in the community at no cost, while gaining meaningful experience in their area of study. (Photo by Amy Floyd)