Toni Jennings Exceptional Education Institute (TJEEI) is dedicated to preparing and retaining exceptional student education teachers and related professional educators who serve children and adults with special needs. In collaboration with Central Florida partners, TJEEI provides families of children with disabilities, UCF faculty and students, and educators access to current information, resources and opportunities. Through teaching and research clinics, UCF faculty and students associated with the institute offer services to students with disabilities and their families focused on assessment, behavior, reading, mathematics and community counseling.
Project FOCUS is here to help students who are struggling with schoolwork, feeling overwhelmed, anxious, or alone.
UCF Applied Behavior Analysis course sequence
APPROVED
by the Association for Behaviour Analysis International (ABAI) for students in education, psychology, communication disorders and related fields.
Learn more
about the graduate certificate.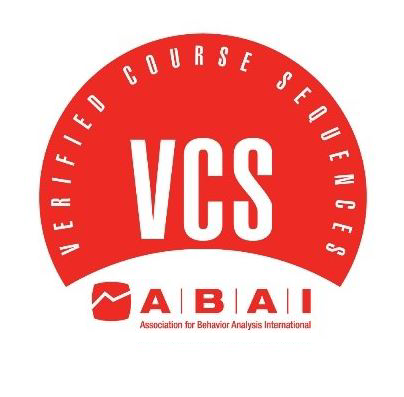 It is a great honor to announce the first recipient of the "Pearls of Wisdom" early career award is:
Dr. Claire Donehower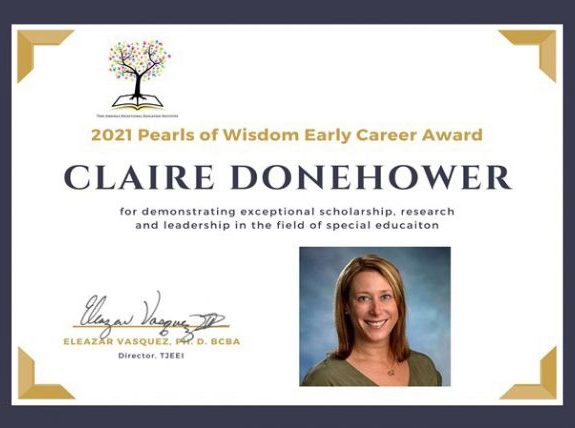 Congratulations Dr. Donehower
The Pearls of Wisdom early career award was created in honor of Dr. Cynthia Pearl upon her retirement after 20 years of teaching and service in the field of exceptional student education at the University of Central Florida. This honor is bestowed upon a UCF doctoral graduate who has demonstrated exceptional research, scholarship or other creative activities; teaching assignments; and professional service activities within three to five years after graduation. The award recipient has provided leadership and is on a path of becoming nationally recognized in the field of exceptional student education, as well as outstanding contributions to improving the quality of life for individuals with disabilities.
Dr. Donehower is an assistant professor in the Department of Learning Sciences at Georgia State University and specializes in Autism Spectrum Disorders (ASD) and educational technology. Since graduating from UCF in 2017 she has a continuous record of exemplary research and scholarship. Dr. Donehower is the principal investigator for Project Social Code.
Do you need help with organization, planning, memory, anxiety, or other executive function issues. Project FOCUS (Focusing, Organizing, Coaching, Undergraduates for Success) will provide coaching sessions that include assessments and personalized strategies for success. Assessment sessions are conducted on the UCF campus and coaching sessions are online. Our coaches will work with students to develop a personalized, comprehensive plan to address specific strategies to bolster students' academic performance.
Cost: $100.00
Financial assistance is available.
For more information contact us at: 407-823-6705
Email: tjeei@ucf.com
Inclusive Education Services Program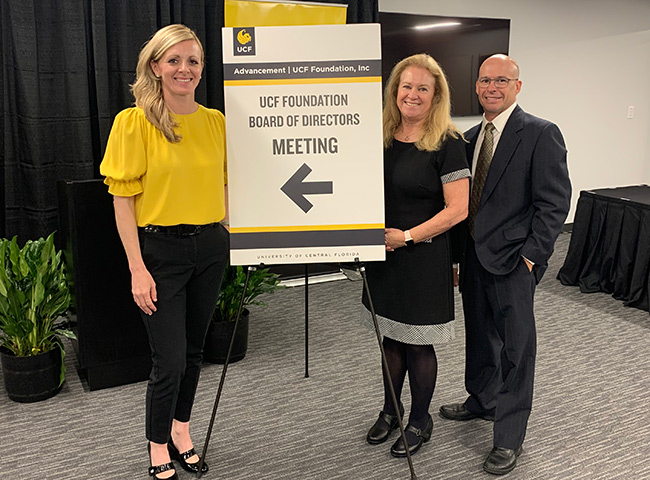 Dr. Matthew Marino, Dr. Jaime Best and Christine Parsons presented information to the UCF Foundation board about Inclusive Education Services.
The University of Central Florida's Inclusive Education Services (IES) program provides adults, ages 18-30 (28 years in the year of admission) with intellectual disabilities, an inclusive, comprehensive, non-degree seeking, college experience. During the two-year commitment, each student completes academic courses from one of three concentrations: Hospitality, Social Services, or Education.
Upon successful completion of all Professional Services Credential requirements, students will receive a certificate of program completion from the Division of Continuing Education through the College of Community Innovation and Education (CCIE).
IES is a national and state-recognized Certified Transition Program (CTP & FCTP) with a focus on post-graduation employment and independence. These certifications allow students access to scholarships and federal Pell Grants.
Applied Behavior Analysis Clinic
The TJEEI clinical program is designed to combine support for children, student learning and research. We typically serve children from 0-7 years old presenting with deficits in communications skills. Our targeted practice consists of Applied Behavior Analysis and Verbal Behavior Training. All services are supervised and monitored by Board Certified Behavior Analysts and the overall operations supervised by several Board Certified Behavior Analysts – Doctoral level.
We offer affordable services for $10 an hour for ten sessions. Contact us for additional information. Learn more about our clinic.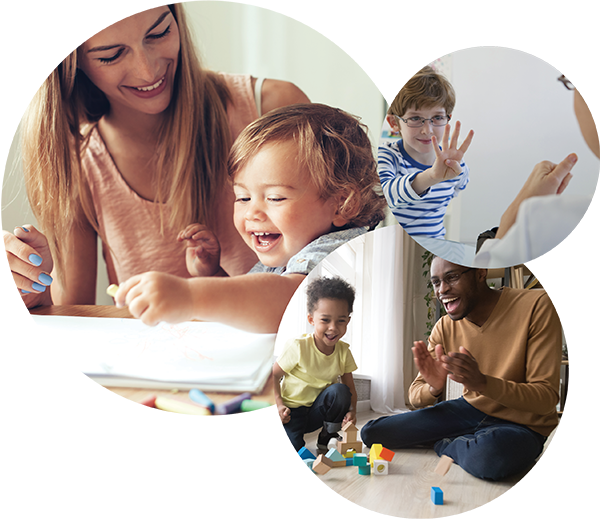 VERIFIED COURSE SEQUENCE ABAI APPROVED!
Stand out as an educator with highly specialized credentials, or work toward becoming a Board-Certified Behavior Analyst. This new program is designed to provide specialized coursework for students in education, psychology, communication disorders and related fields. The UCF Graduate Certificate in Applied Behavior Analysis (ABA) meets coursework requirements for National Board Certification as a Behavior Analyst. The ABA Graduate Certificate does not directly certify individuals in Applied Behavior Analysis.
Admission is open to those with a bachelor's degree from a regionally accredited institution or those currently enrolled in or possessing a master's degree in education, psychology, or a related field. Individuals seeking national certification through the Behavior Analysis Certification Board (BACB) must obtain a master's degree in applied behavior analysis, education, psychology, or a related field; complete acceptable graduate coursework, complete a defined period of supervised practical experience, and apply for the national board certification exam. For more information please visit www.bacb.com.