The counselor education master's program and Associate Professor J. Richelle Joe were recognized for excellence and innovation in counselor education.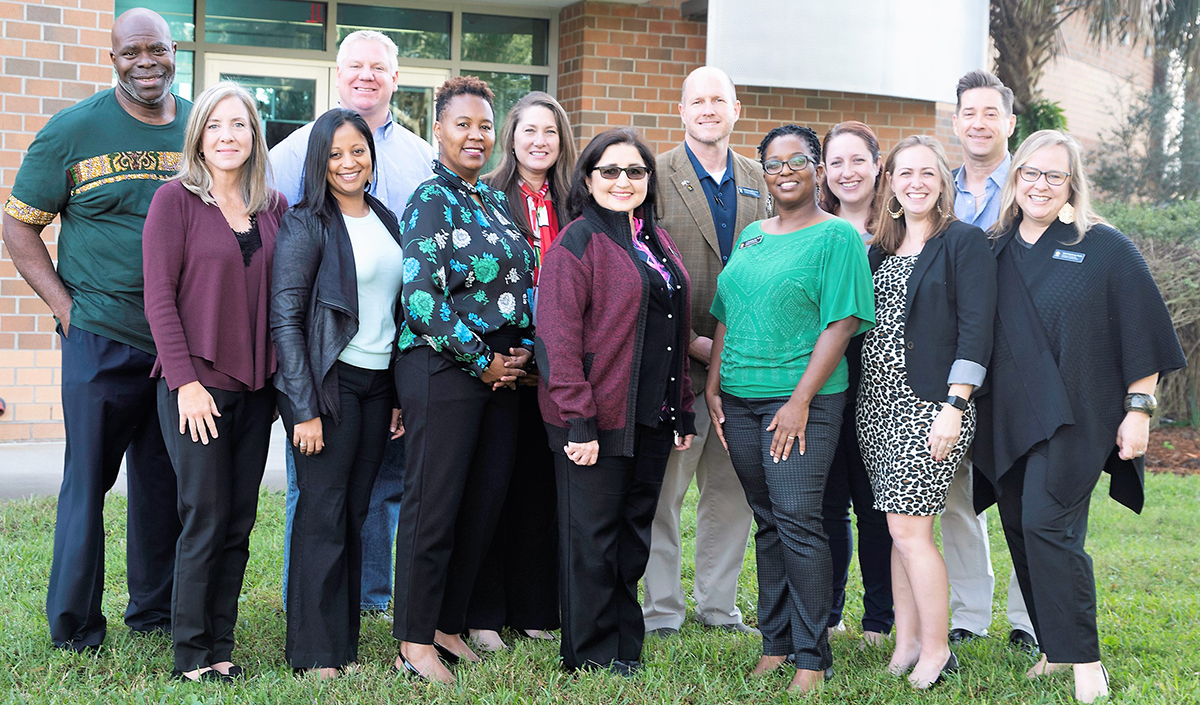 The UCF counselor education program's success is due in large part to the strength of its faculty, which has excelled at preparing its future clinicians and educators. (Photo by Amy Floyd)
The Association for Counselor Education and Supervision (ACES) recognized UCF's counselor education program, as well as one of its faculty members, for exemplifying excellence and innovation with two awards in October.
The counselor education program, part of the College of Community Innovation and Education, is the recipient of this year's Robert Frank Outstanding Counselor Education Program – Master's Program Award through ACES. Additionally, J. Richelle Joe – associate professor of counselor education – received the Outstanding Teaching Award.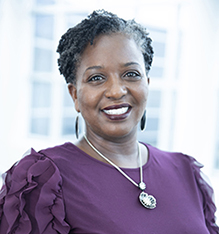 J. Richelle Joe
The Robert Frank award honors a counselor education program that exemplifies the importance of excellence through standards and innovation. Some of the standards of excellence include faculty members' commitment and contributions to ACES and the counseling profession; the program's influence and relationships to not only students but also the university and community; and the program's development of unique and innovative ways to provide education and supervision of counselors and counselor educators.
The Outstanding Teaching Award honors a counselor educator who exemplifies excellence and innovation through his or her teaching techniques, as well as dedication to encouraging critical and independent thinking.
W. Bryce Hagedorn, professor and academic program coordinator of counselor education, says doctoral candidate Amber Haley nominated UCF's program for the award.
This is not the counselor education program's first time winning the award. Last year, the program won the Robert Frank award for the doctoral program. Hagedorn says that these awards indicate that the UCF program is excelling at training both clinicians and educators.
"The fact that we won both the master's and the doctoral program awards demonstrates that we are doing a super job at hitting our two primary targets, which are to train clinicians and educators," he says. "Given that these are two very different groups (master's students who are studying to become counselors and doctoral students who are preparing to become faculty), these back-to-back awards indicate that we're doing both well. These awards are evaluated by our peers, who are counselor educators from around the country. I think that's what means the most to us, that professionals outside of UCF are indicating that we have two excellent programs."
For Joe, it's her first time winning the Outstanding Teaching Award. Although she knew that she'd been nominated, discovering that she'd won was a pleasant surprise.
"I was honored to be nominated and thrilled to be selected for the award," she says. "I take my teaching seriously and put a great deal of energy and intentionality into creating a dynamic and engaging learning environment. Teaching is in my blood. Both of my parents were educators, and this award affirms that legacy."
The counselor education master's program prepares students to practice as licensed/certified professional counselors to work with clients of all ages and backgrounds and make a difference in their lives. One of its hallmarks is direct clinical training in UCF's campus-based Community Counseling and Research Center.
"We provide free therapeutic services to the community, which is very unique in Central Florida and in the country," Hagedorn says. "Our graduate students counsel children, adolescents, adults, couples and families, upwards of 1,200 to 1,400 clients each year. It is great to have the support of the College of Community Innovation and Education, and the university, to provide this service to clients who could not otherwise receive competent care."
I don't think we could be recognized if it weren't for what our alumni are doing in the field. They are continuing to impact clients and students in significant ways and continuing the reputation of UCF.

W. Bryce Hagedorn
Another factor Hagedorn says that sets the program apart from others is its core values, which are threaded throughout students' coursework and experiences. Those are diversity; advocacy and leadership; ethical and competent practice; professional scholarship; and clinician self-care.
"We assess students throughout their program in terms of their skills and professional dispositions and maintain a strong commitment to multiculturalism and diversity," Hagedorn says. "In addition to their coursework, master's and doctoral students participate on research teams, which leads to publishing and presenting in national venues. The students also have to commit to pursuing their own personal and professional wellness, which is evaluated throughout their program to ensure that they're taking care of themselves as they lean into taking care of and educating others. That's how much we value our core values."
Joe added that the program is top-notch and is led by a diverse faculty with a wealth of clinical, teaching, research and leadership experience. As an educator, she says the students make all of the hard work worthwhile.
"Through our program, students have the opportunity to learn from leaders in the field and to engage in experiential-learning opportunities in integrated care, multiculturalism and advocacy, and career readiness," she says. "Because we have a strong faculty, we attract high-quality students who bring varied educational and life experiences to the learning environment. Our doctoral and master's students are sharp, engaged and committed to helping others."
Hagedorn added that one of the best indicators of program success is hearing from alumni who indicate that they feel equipped for the job they're performing.
"I think that's the most rewarding thing, and these awards help to highlight that fact," he says. "I don't think we could be recognized if it weren't for what our alumni are doing in the field. They are continuing to impact clients and students in significant ways and continuing the reputation of UCF."